We never expected the weather to be perfect because the weatherman reported heavy rainfall for the whole two weeks before the wedding. Even on the very morning of the wedding, I thought it would be a wet day. But by God's Grace, May 20th came, and we didn't get a drop of rain. He's been watching over these two.
The day started with a traditional gate-crashing ceremony at Zoe's apartment. Totally celebrated in great style. James and his groomsmen rocked up in their traditional Chinese Wong-Fei-Hung suit; Zoe was in a gorgeous mockingjay-ish Chinese modern dress ready to fan into flames (sorry bout the Hunger Games pun) . So much laughter and fun, almost too many things to capture.
Besides their fun and cheeky vow exchange at the Wedding Ceremony, Zoe & James definitely turned on their parents tap with an emotional appreciation speech in Zoe's mother tongue – Cantonese. James' attempt to incorporate a paragraph of his thankful speech in Cantonese won him roars of applause. The couple had decided to get creative with bouquet tossing as well – they made all the single men go after the bouquet.
Our initial plan for location shoot was 20 minutes away, so we decided to get a few shots at the Story Bridge to start with which was just around the corner from the ceremony venue – High Church. As we marched towards the Bridge, rays of golden light hits our faces, and I knew I couldn't waste any ounce of that golden hour glow by transiting to our next location. We cherished the golden moment at Story Bridge until the sun sets, and there glows the el' magnificent. My favourite moment at almost any wedding is usually the final 15 minutes of our location shoot session. The couple was all warmed up in their cuddle mode, they weren't worrying bout poses, they knew this is the "About Us" moment.
If I were to sum up the relationship of Zoe & James in an inspiring quote, it'd have to be "Doing life together is about laughing at your pun-iest puns."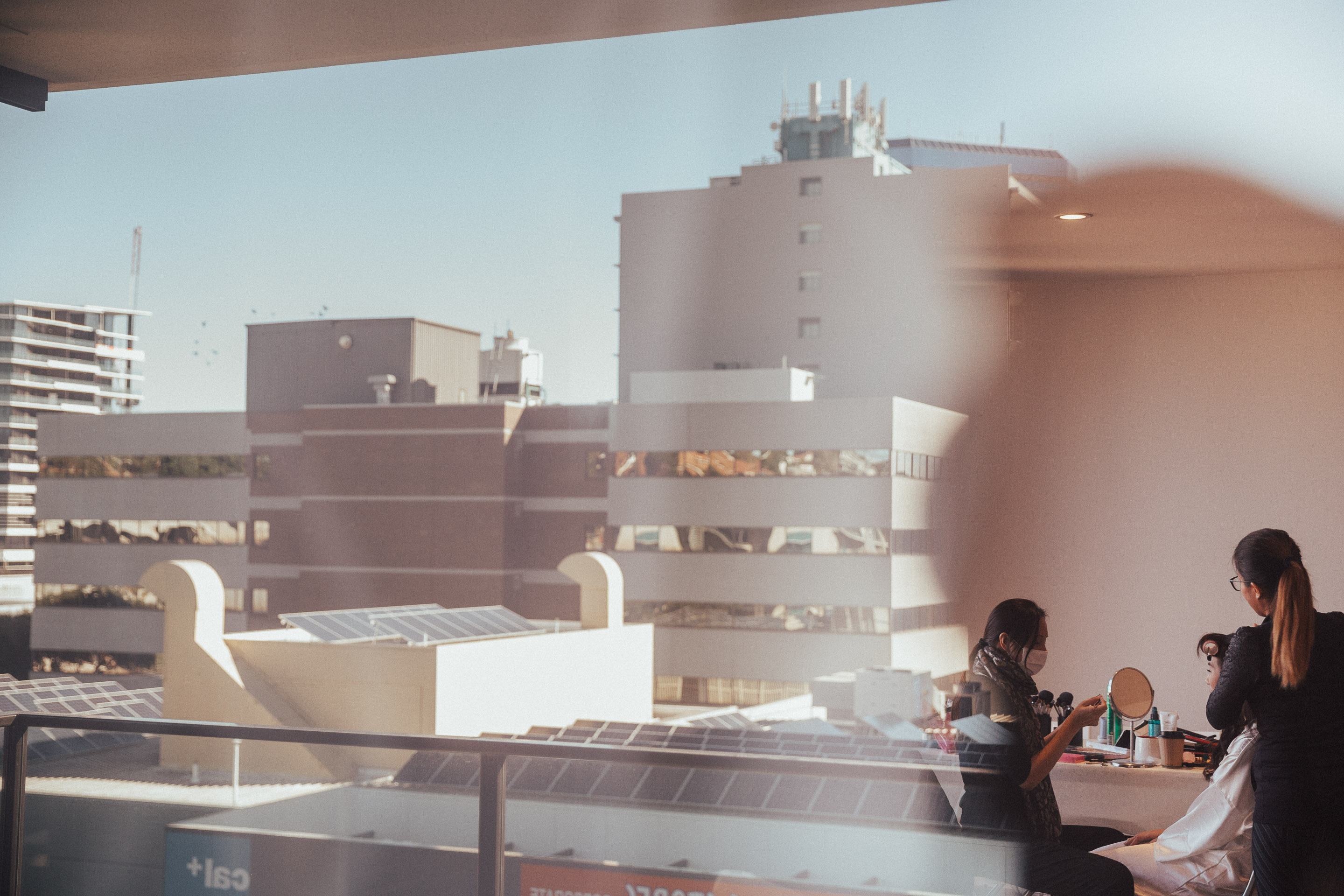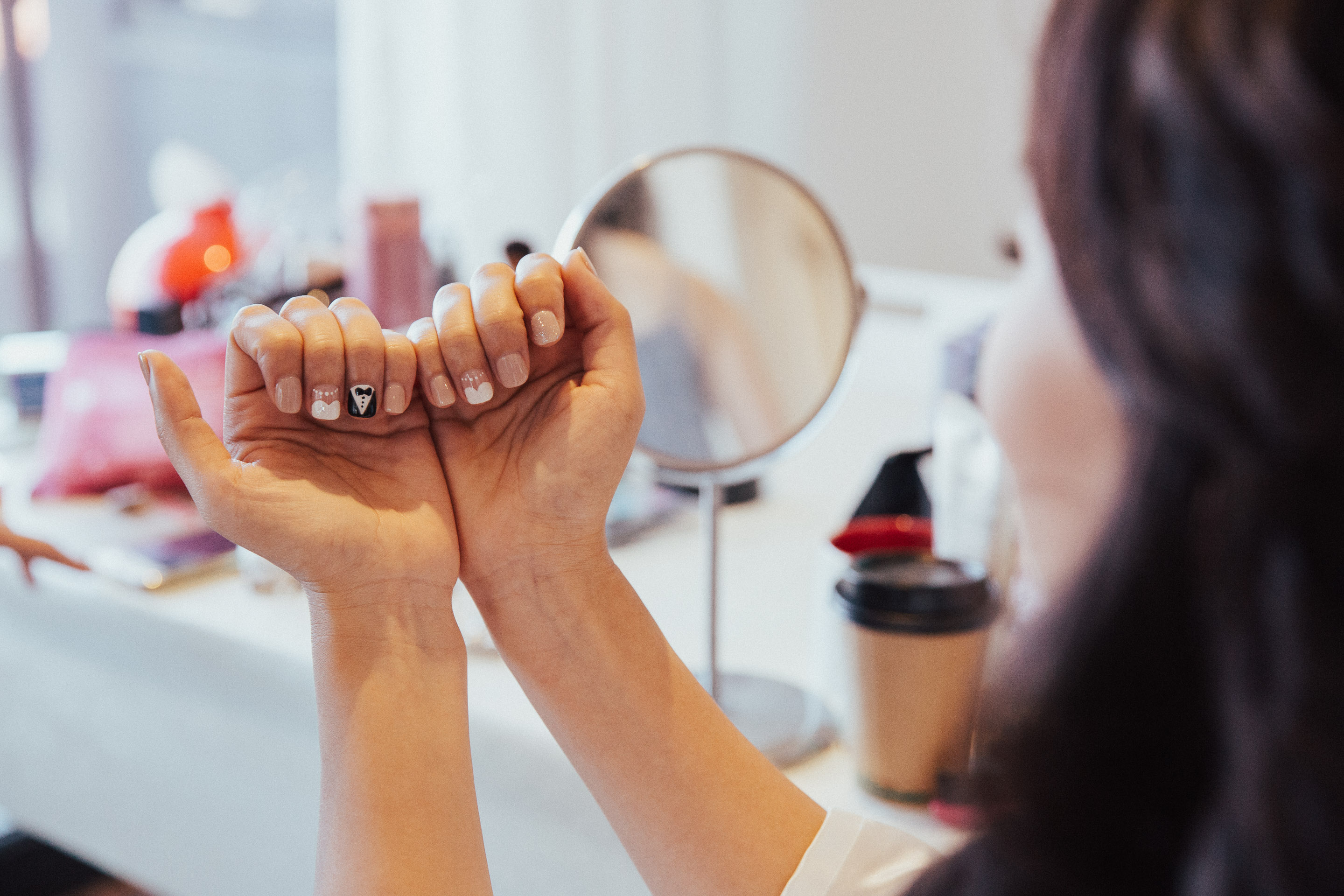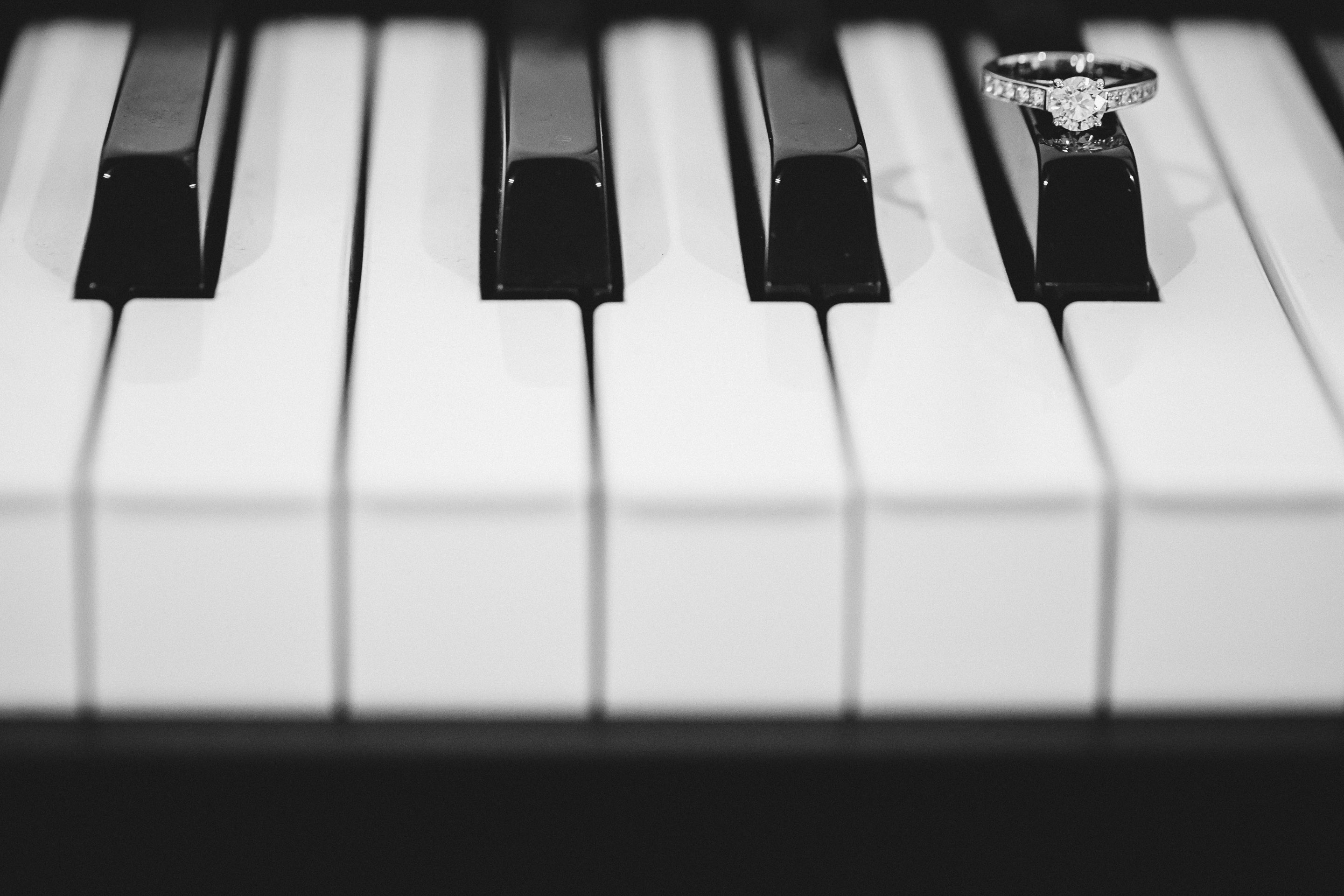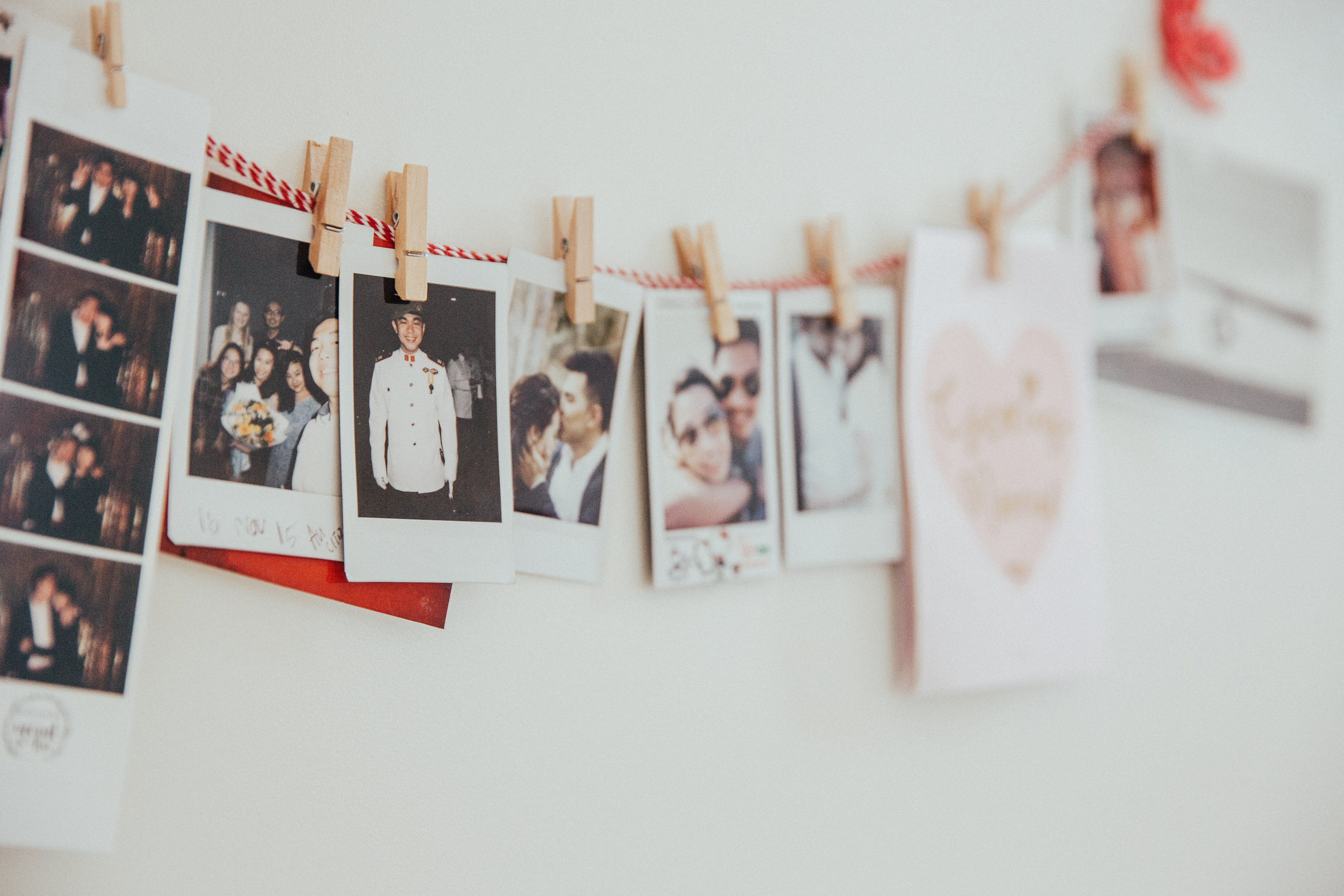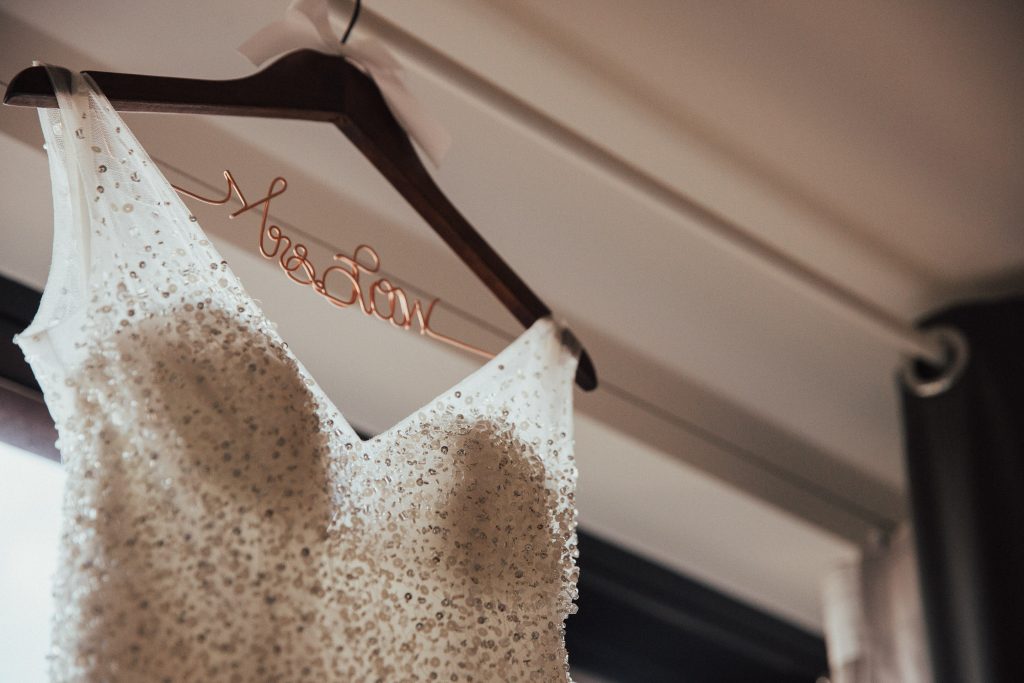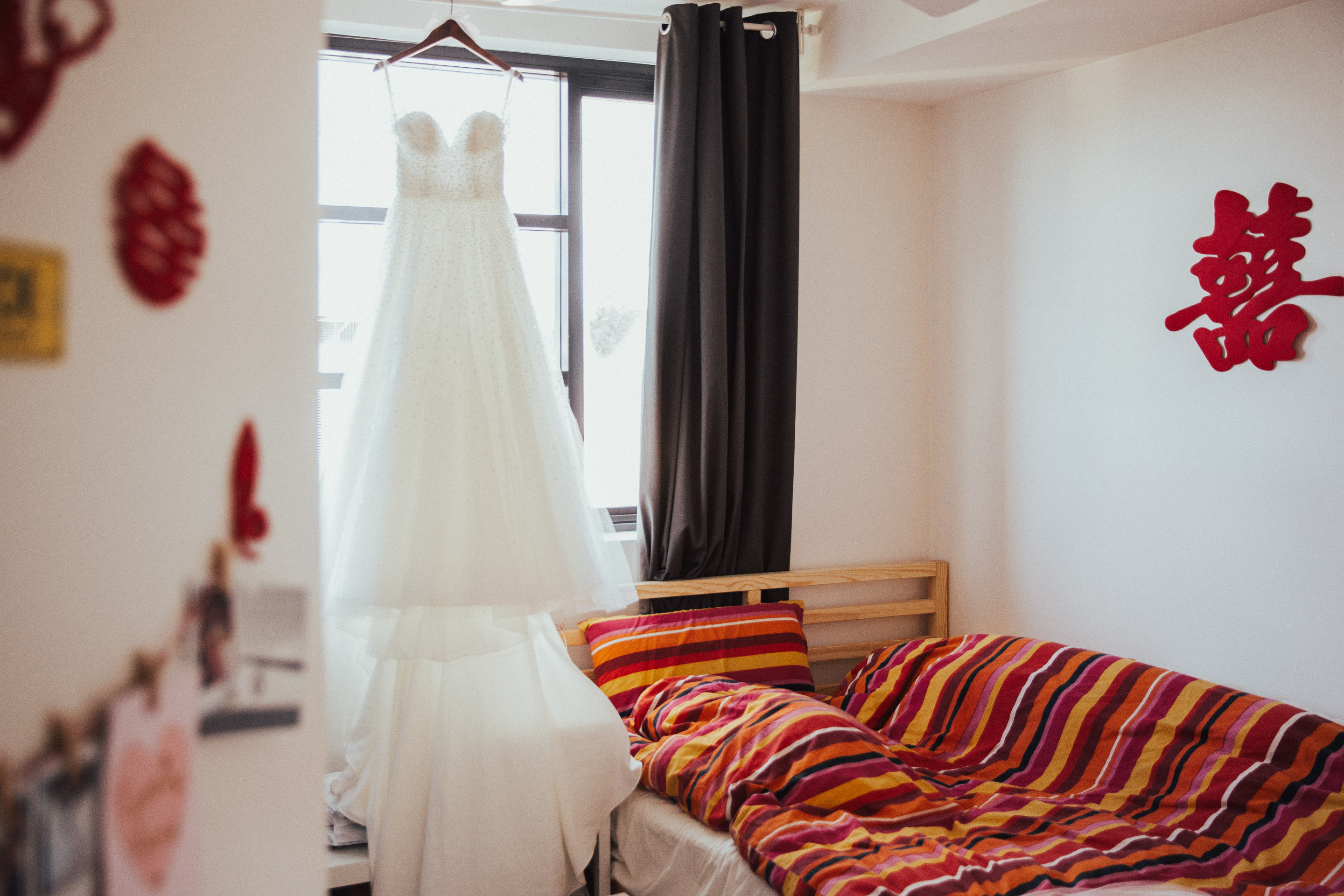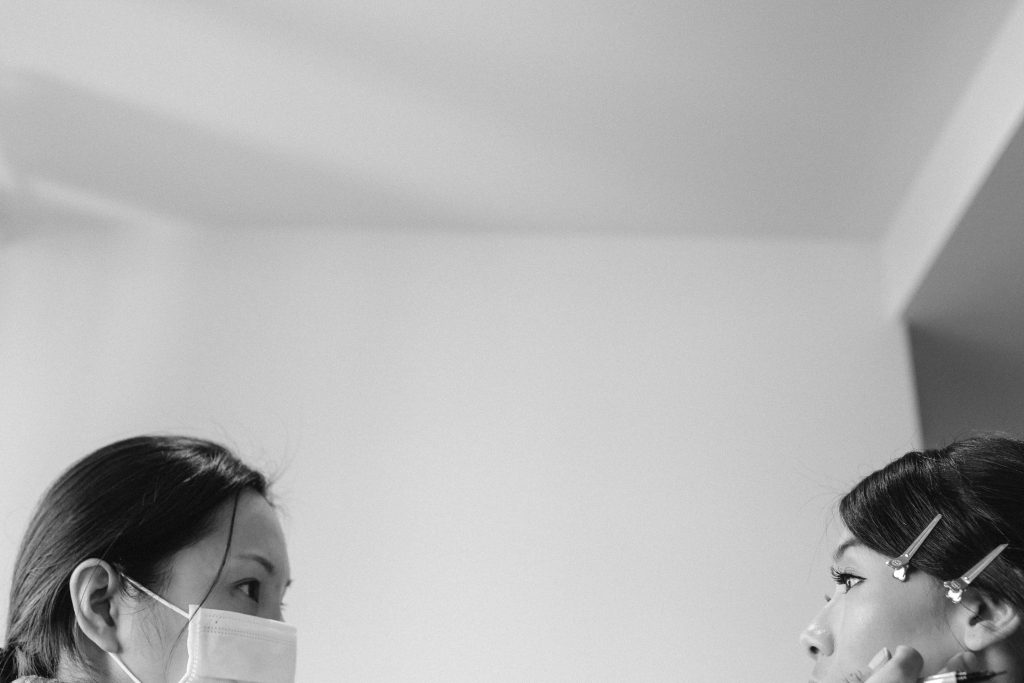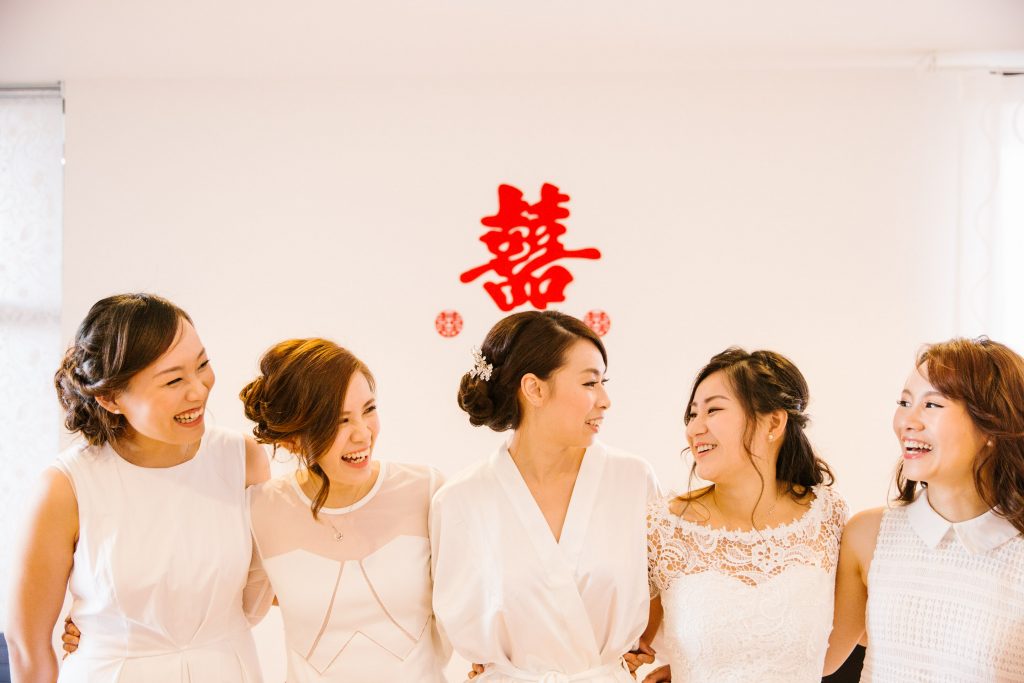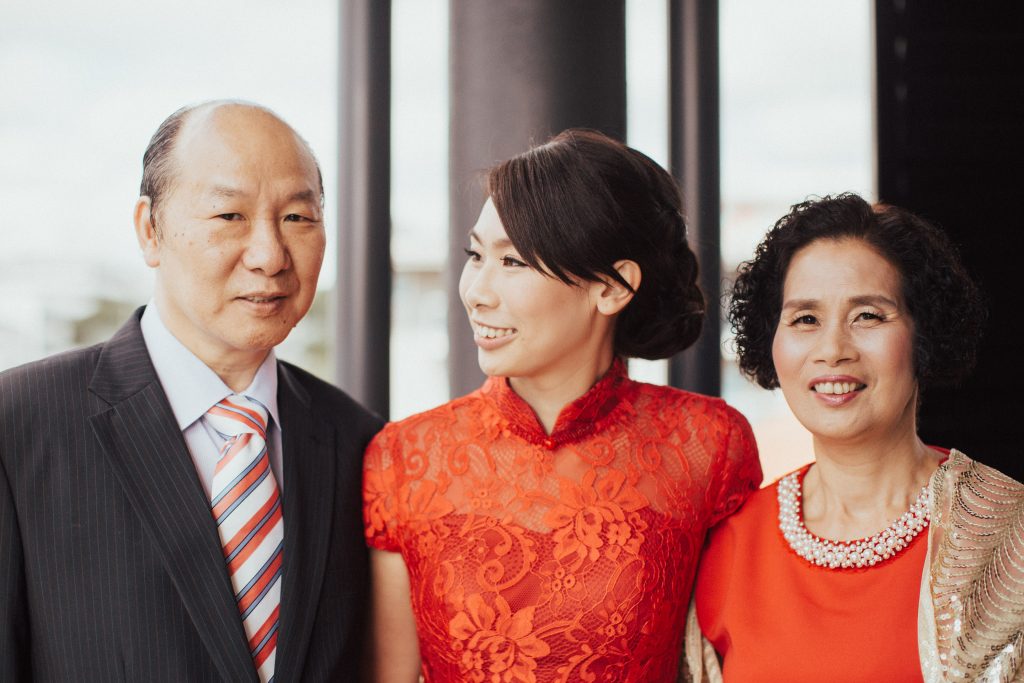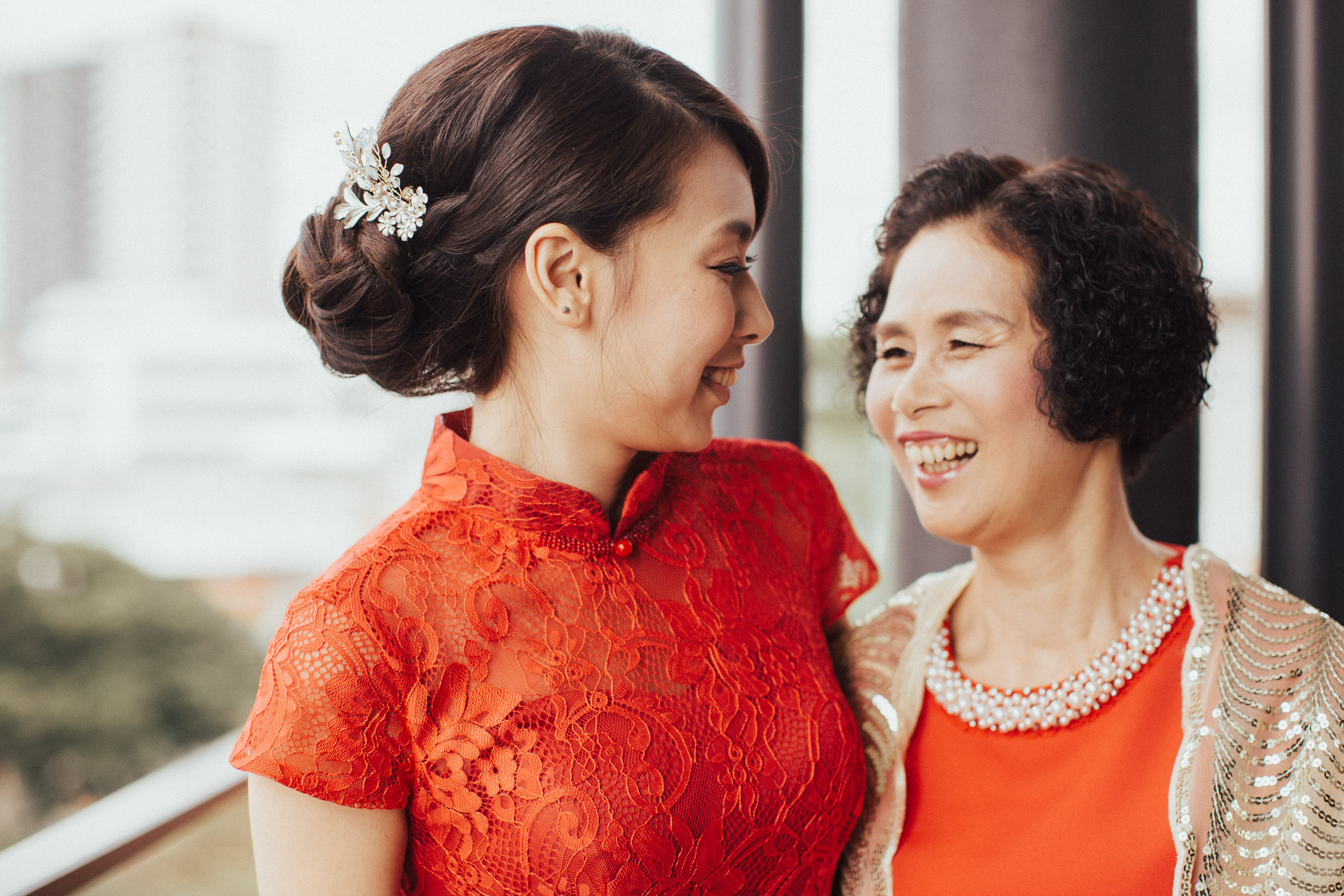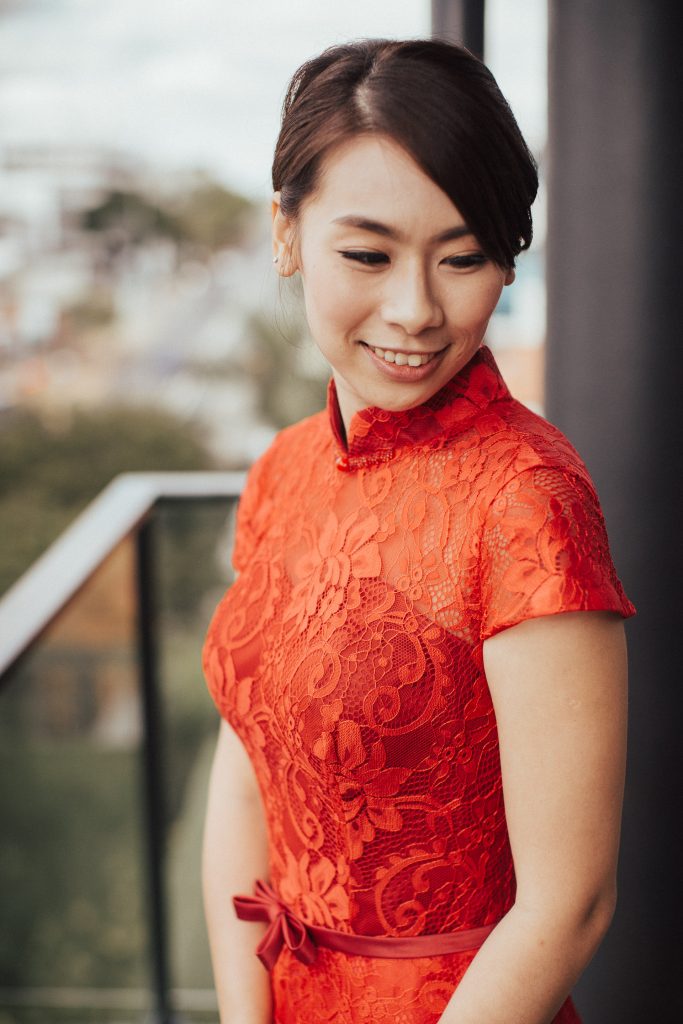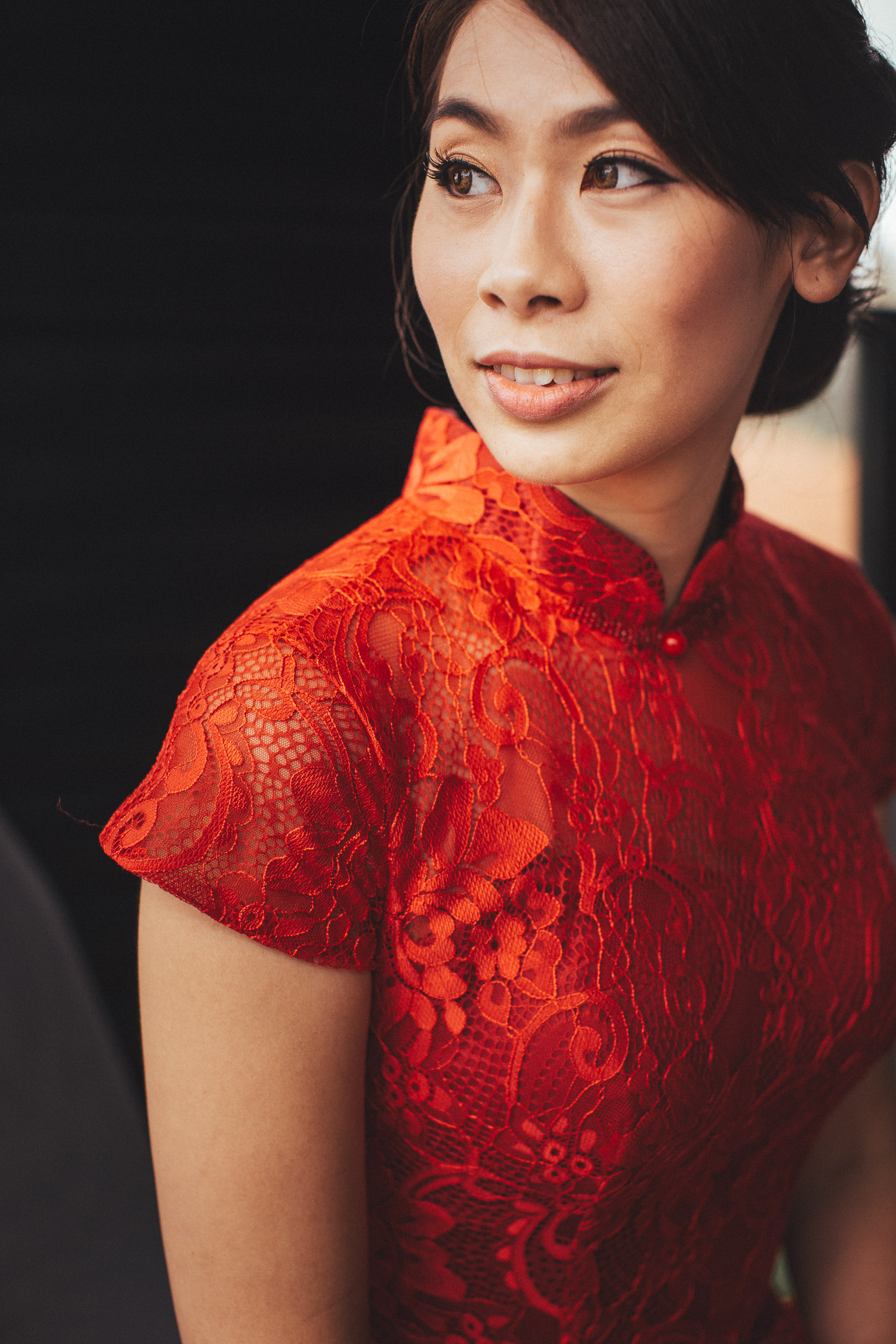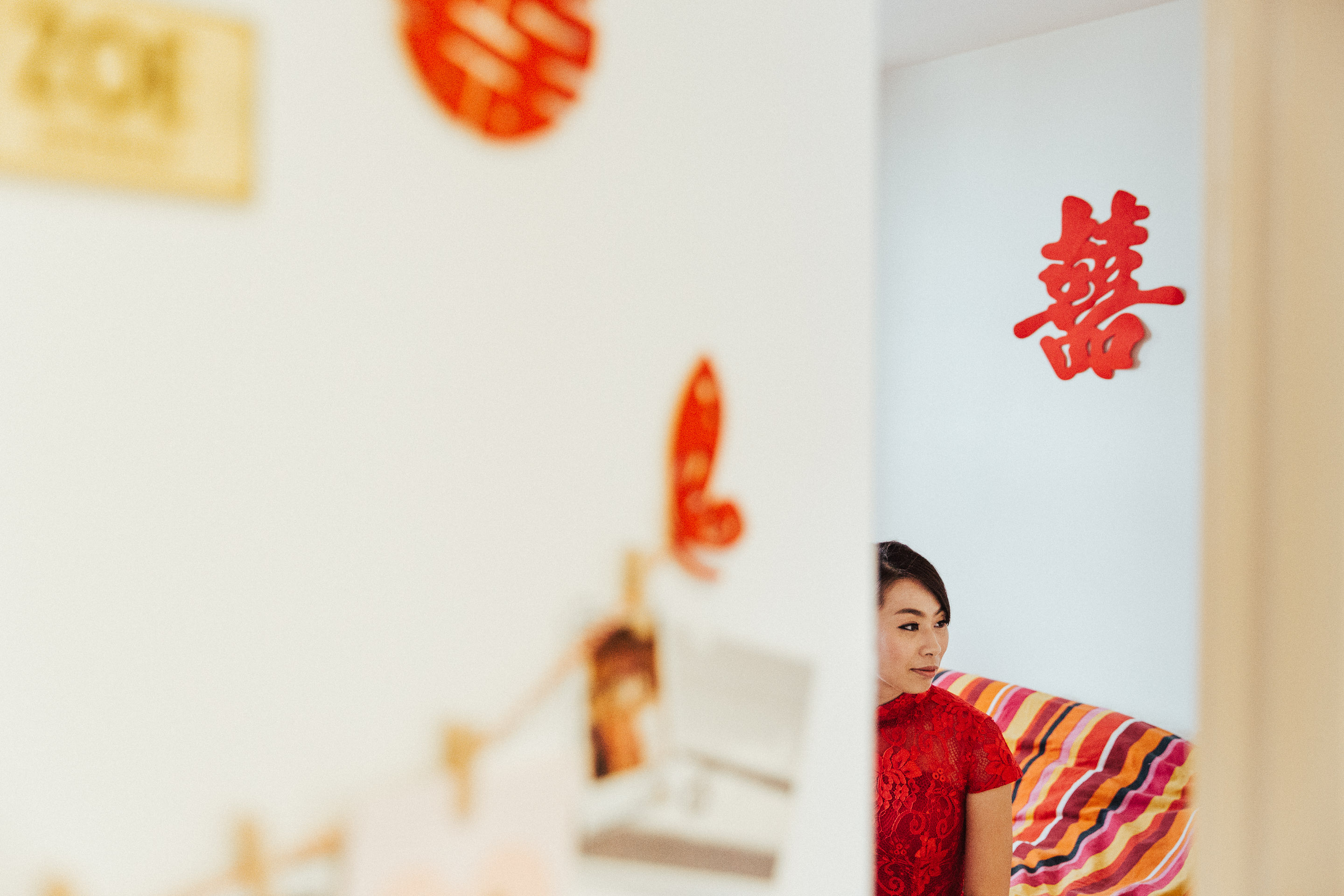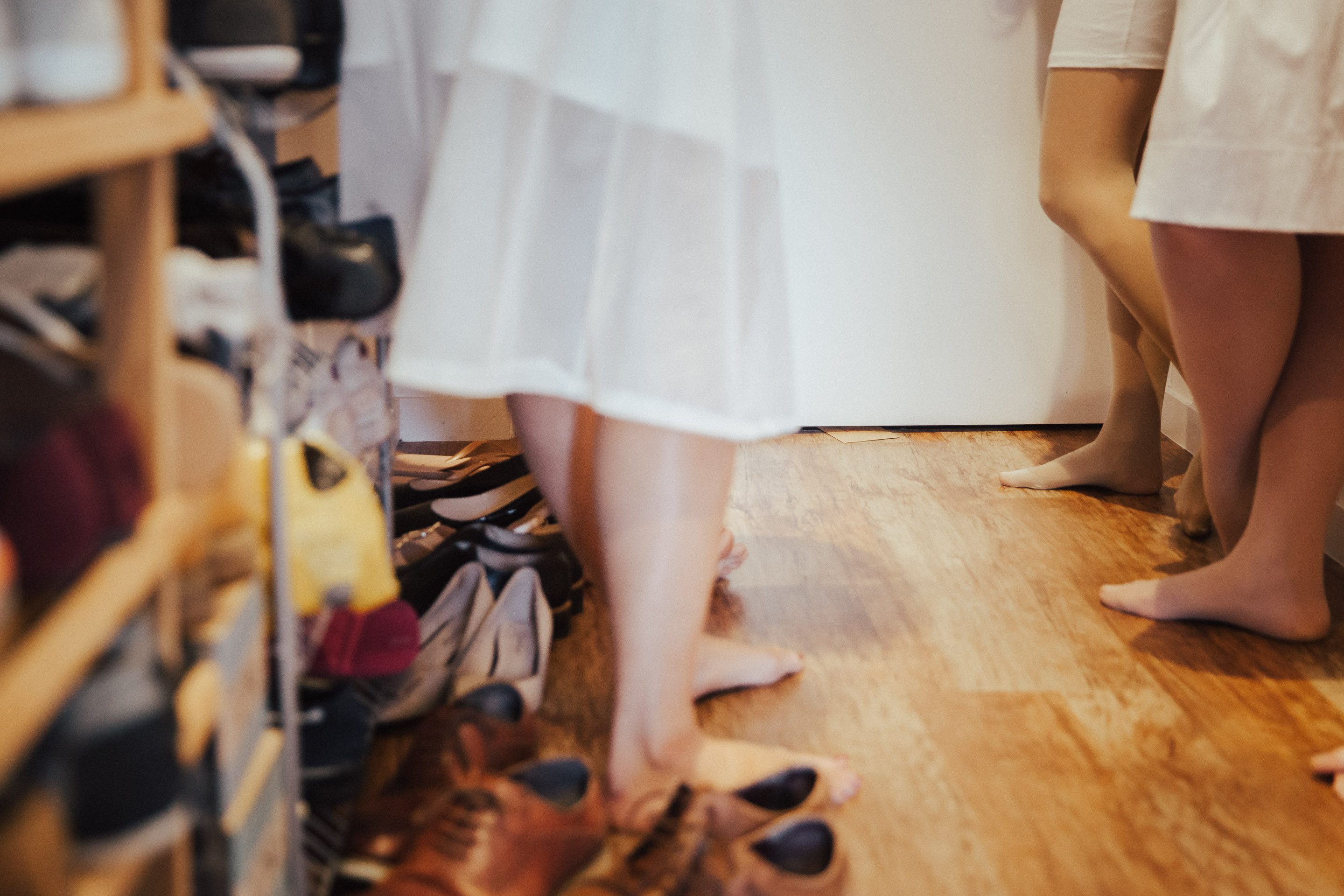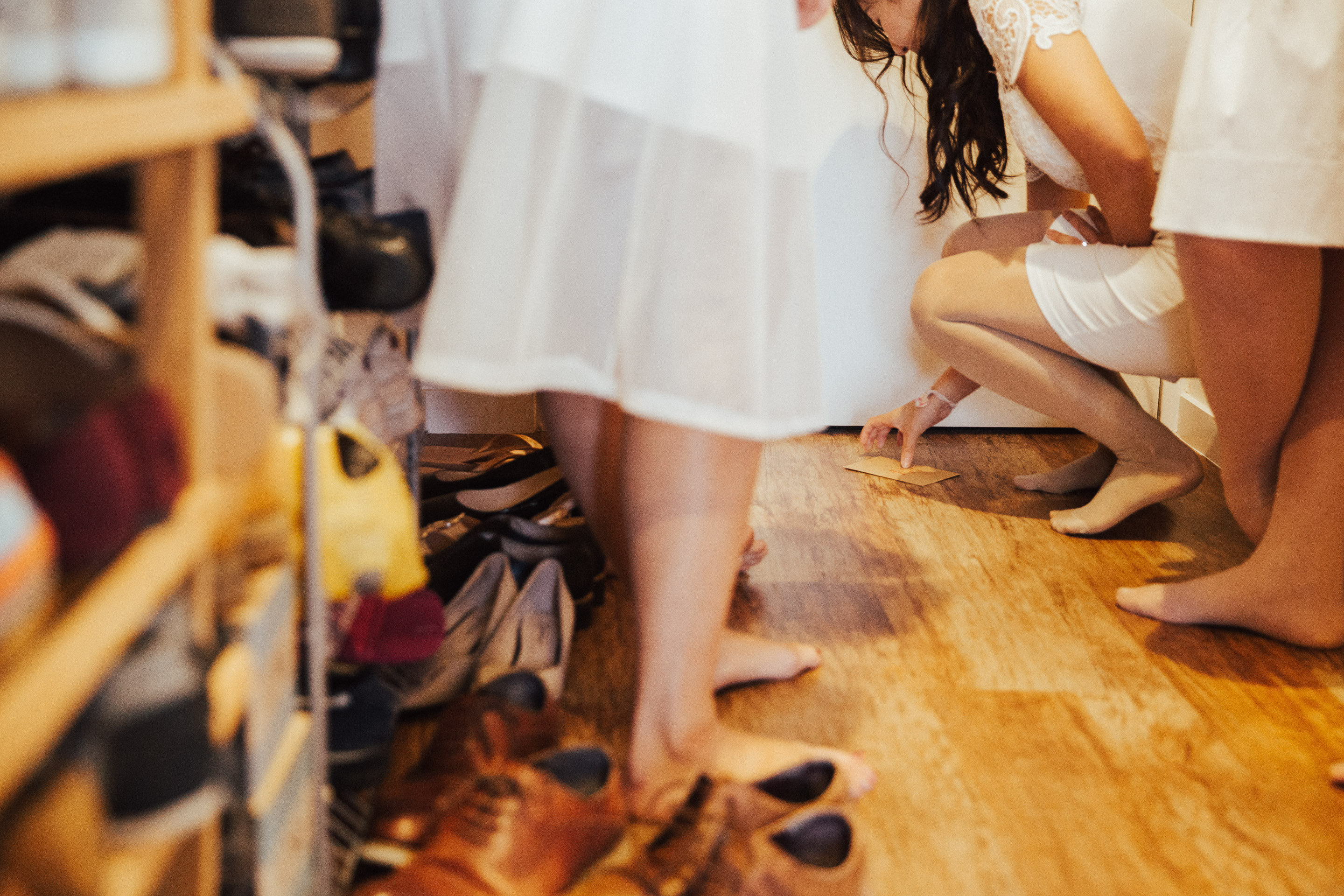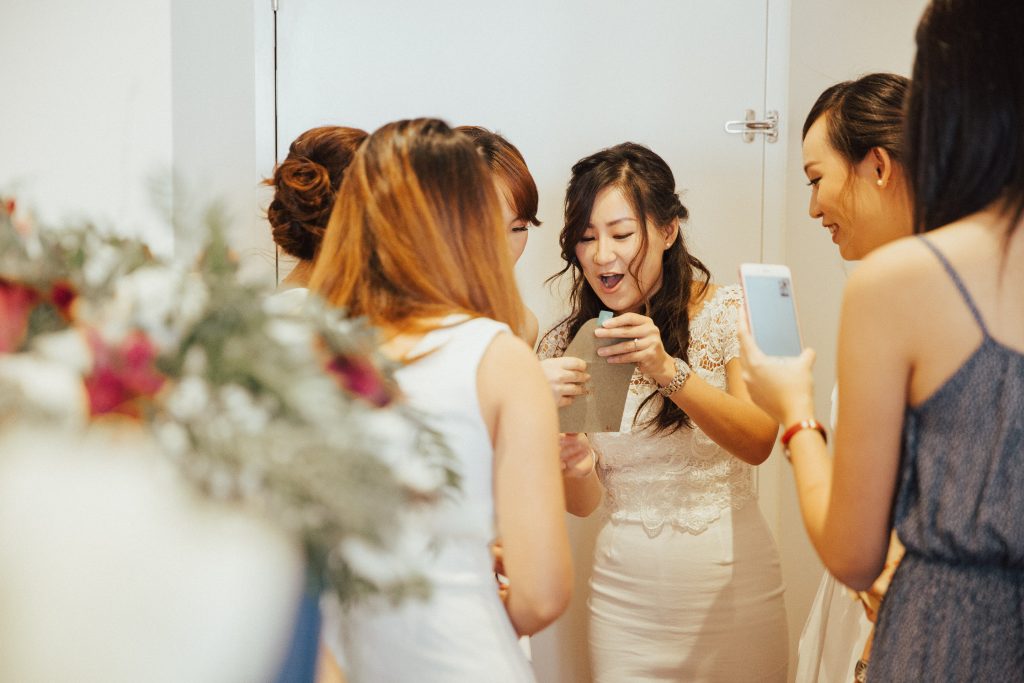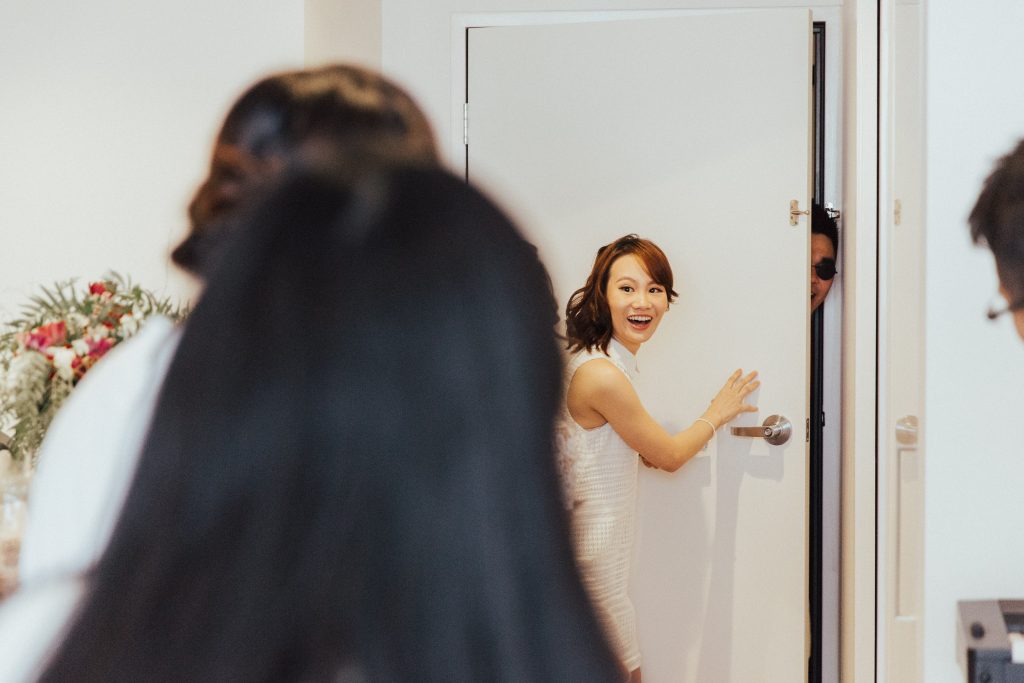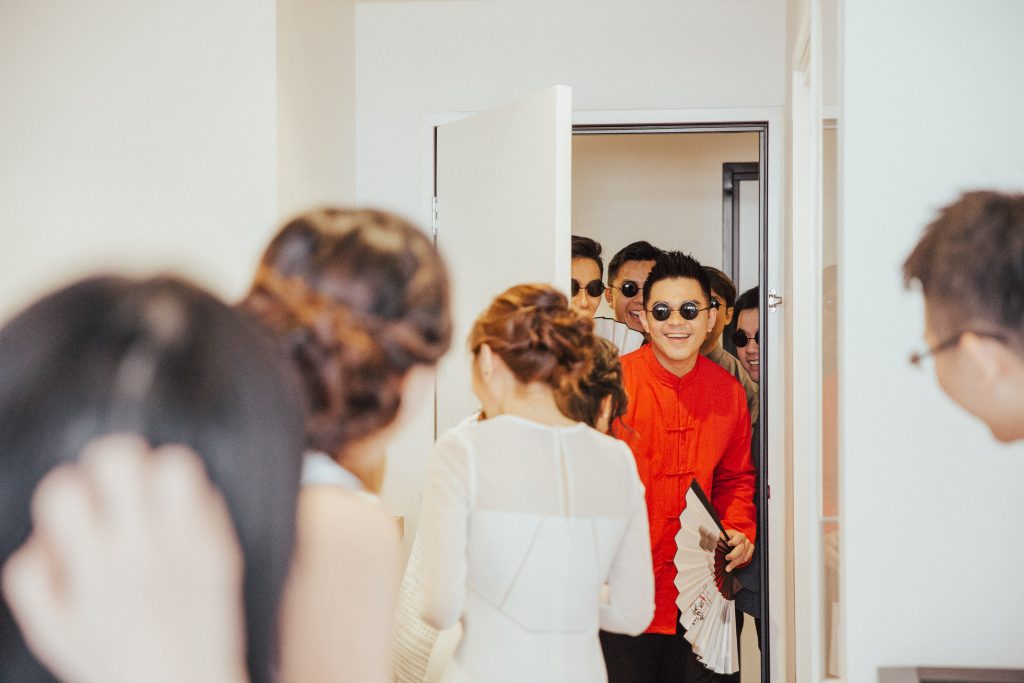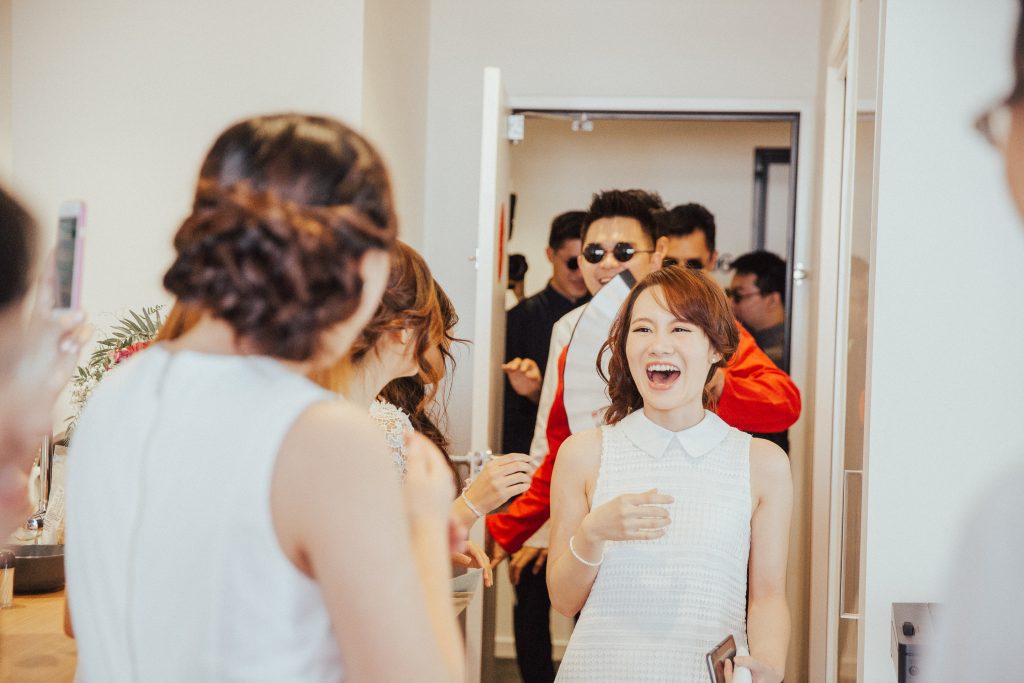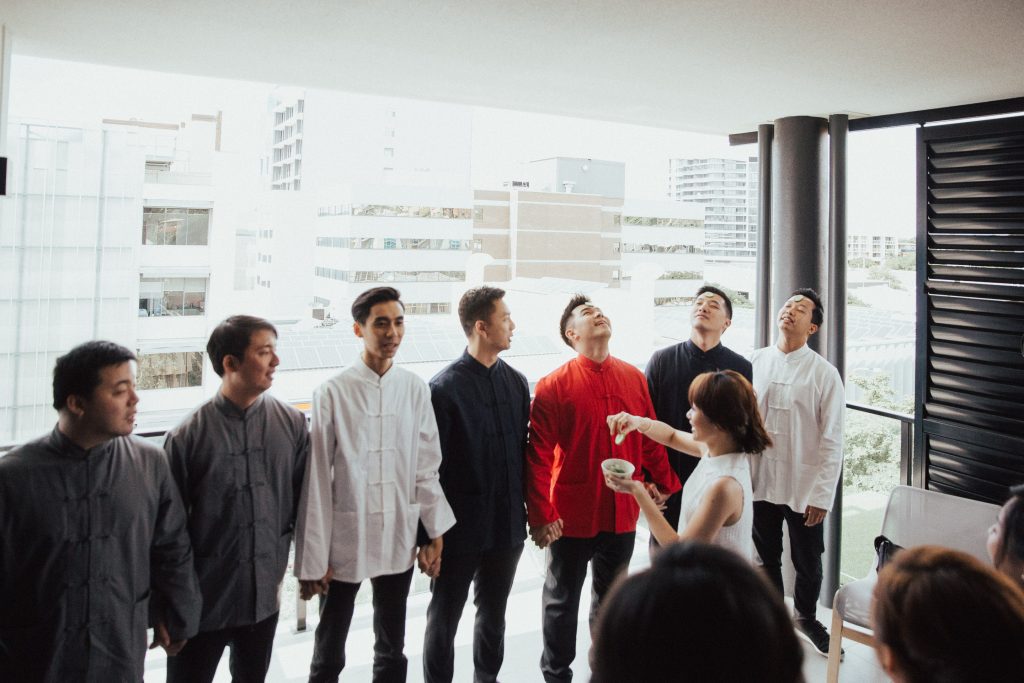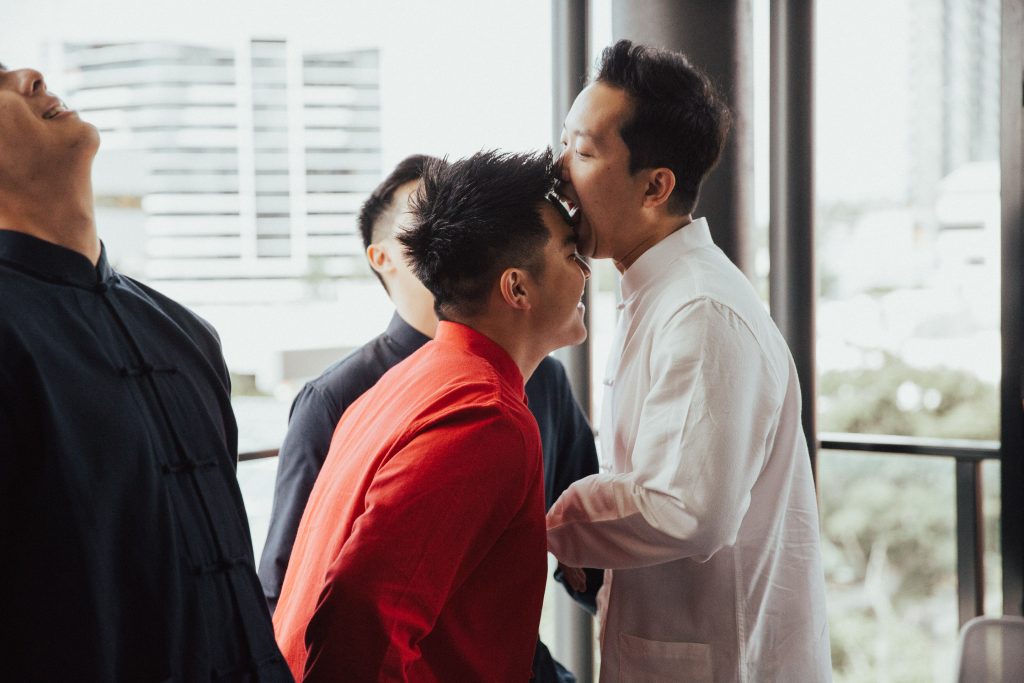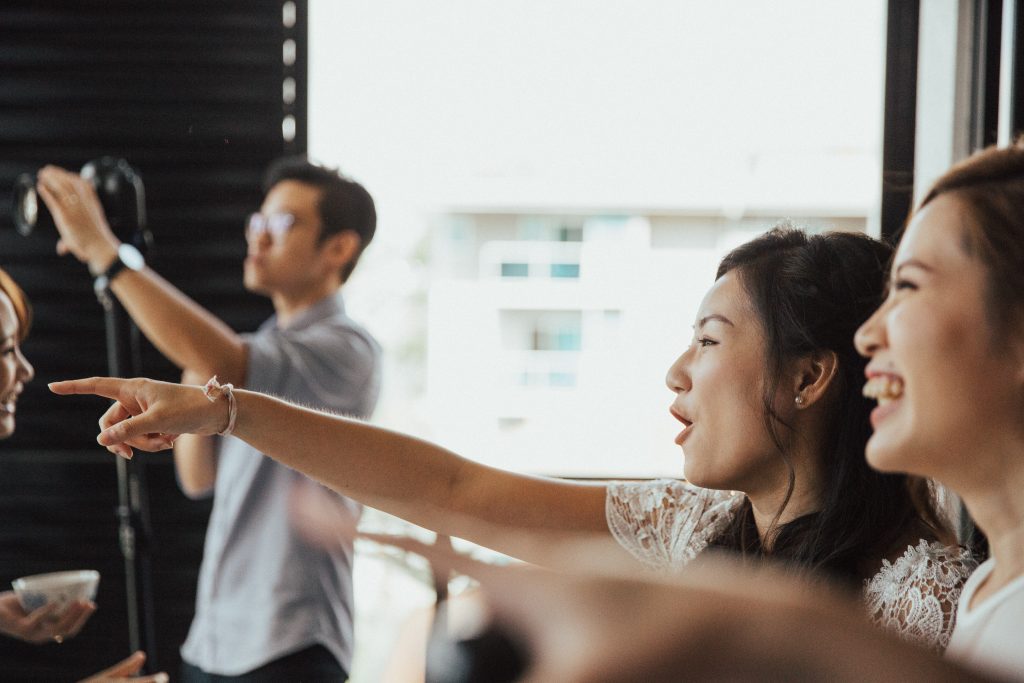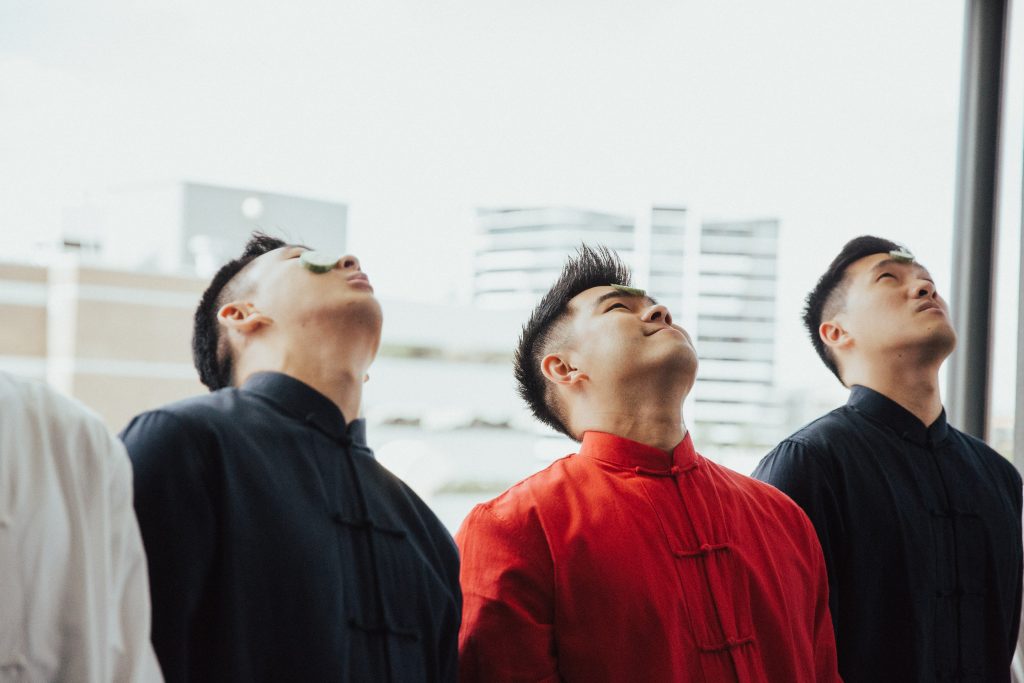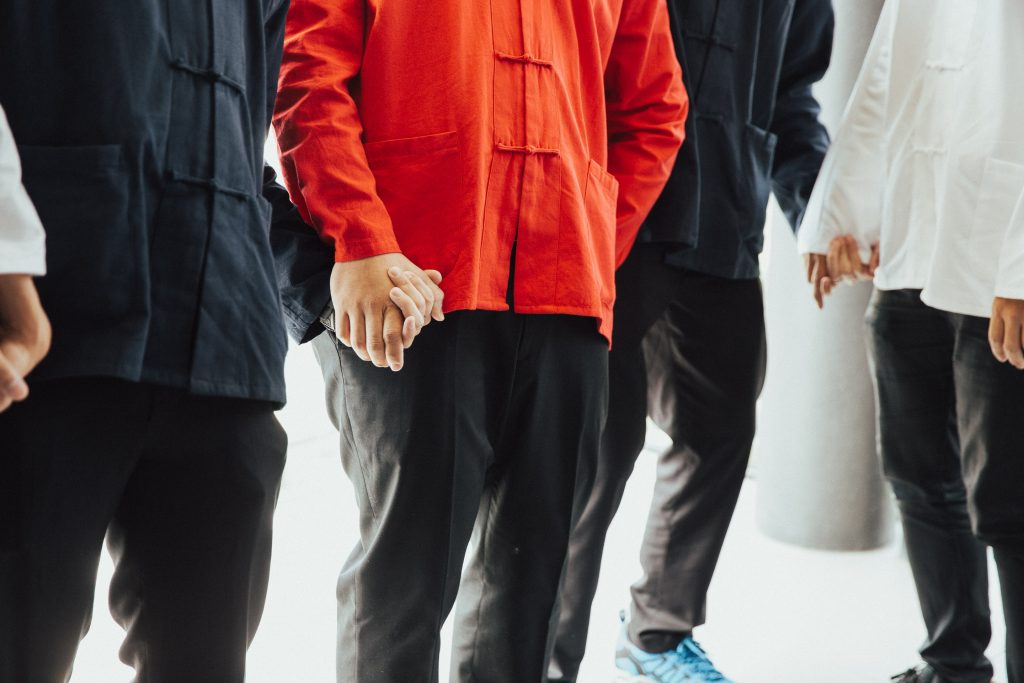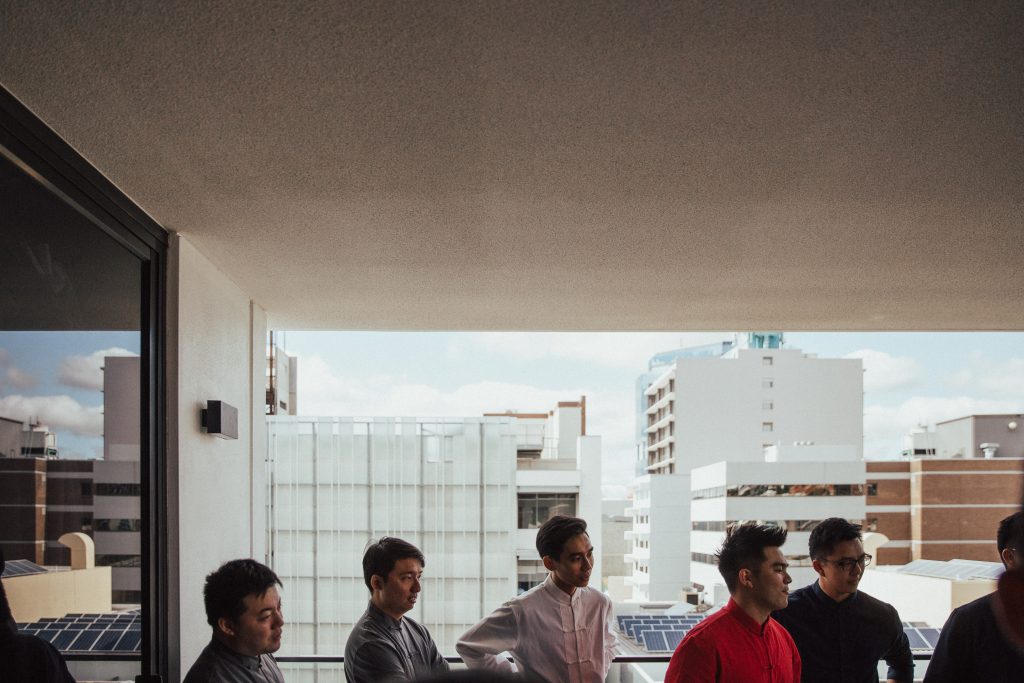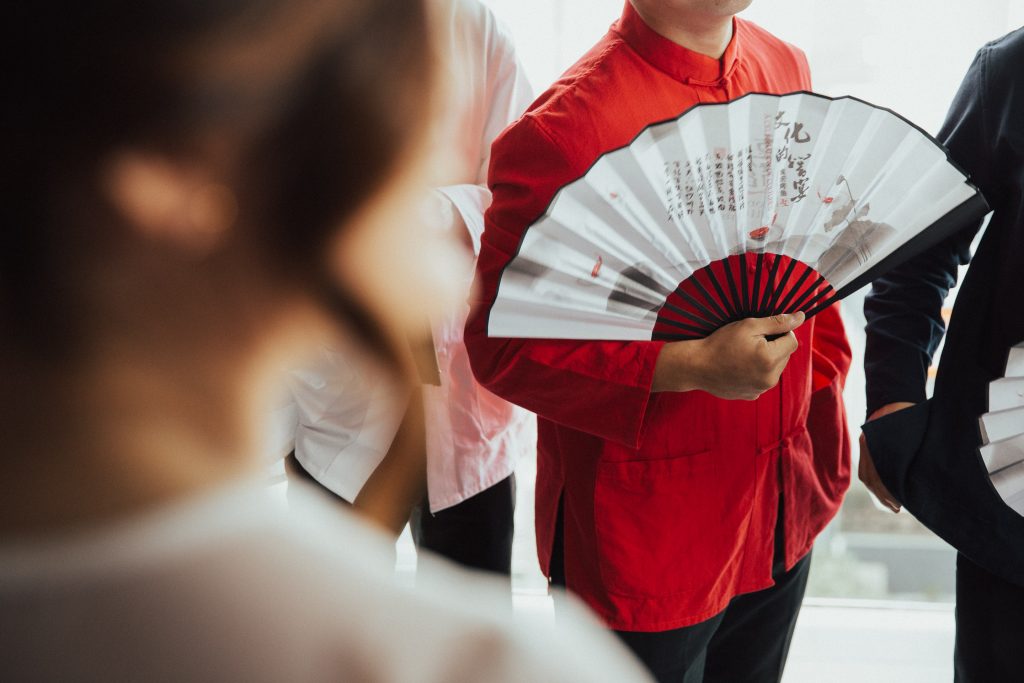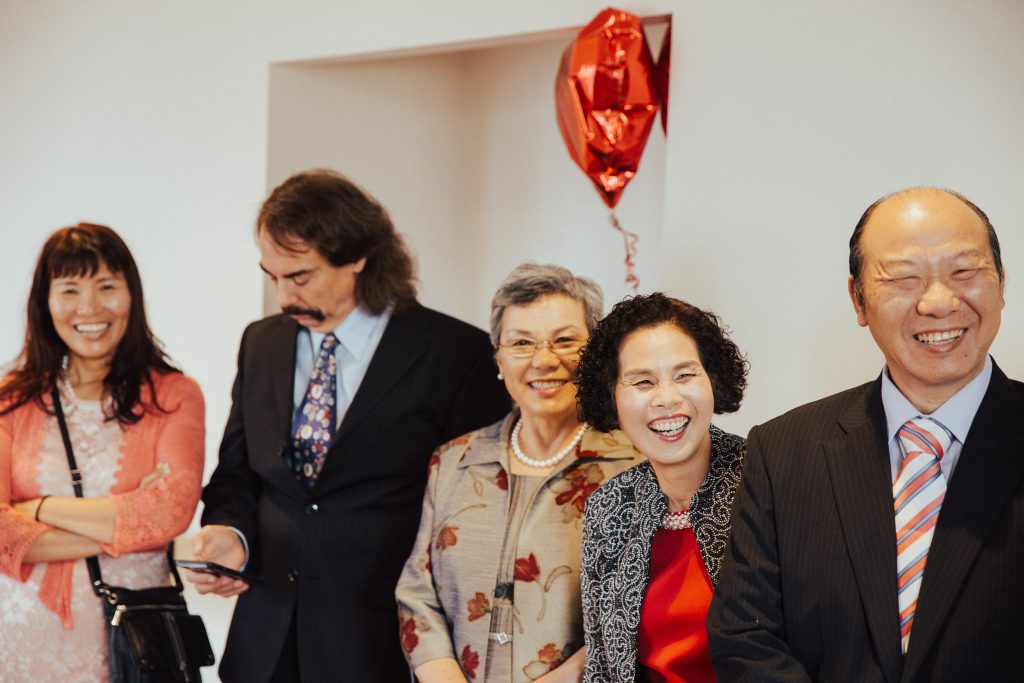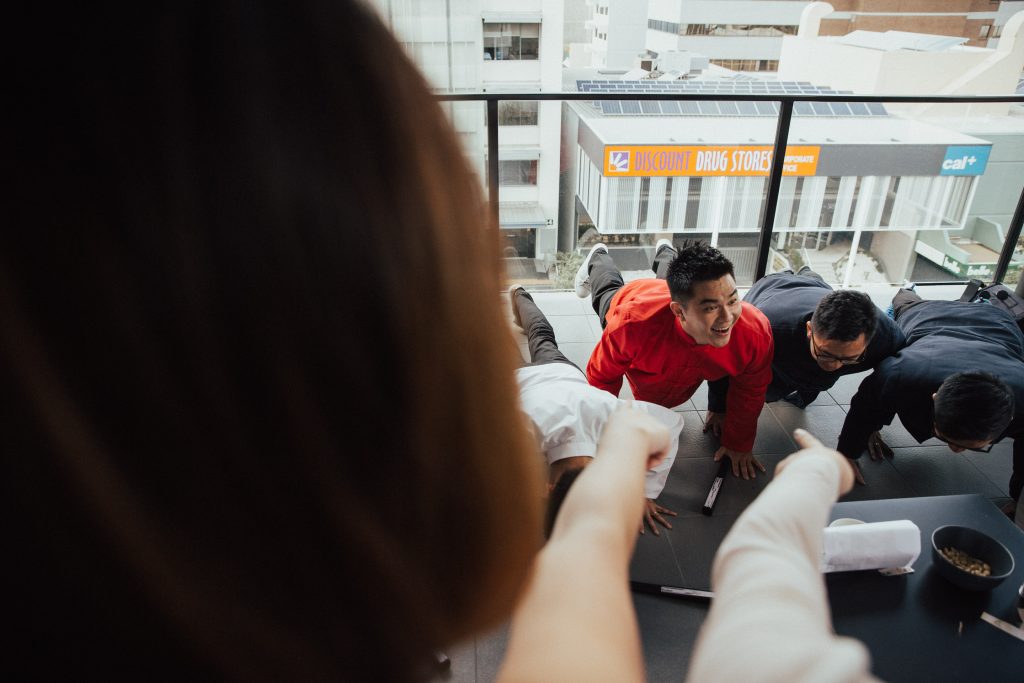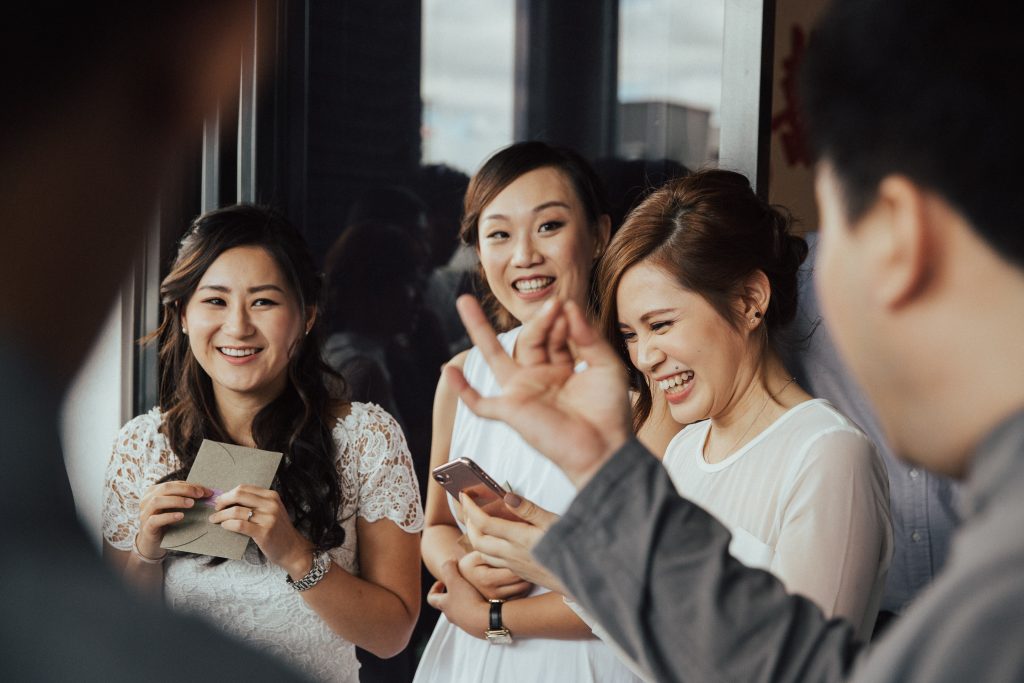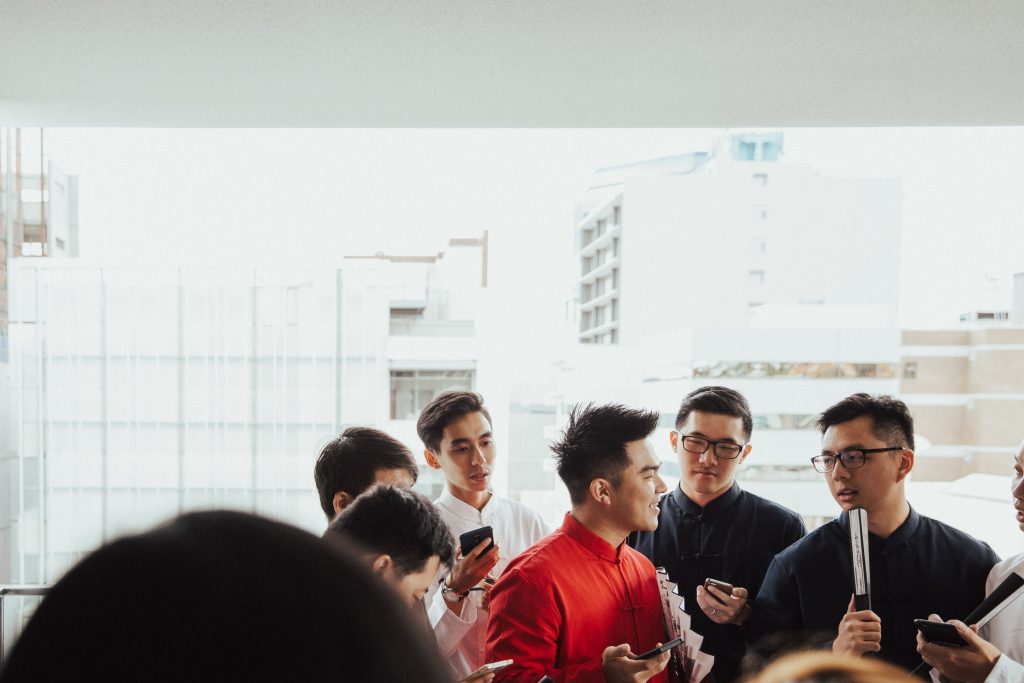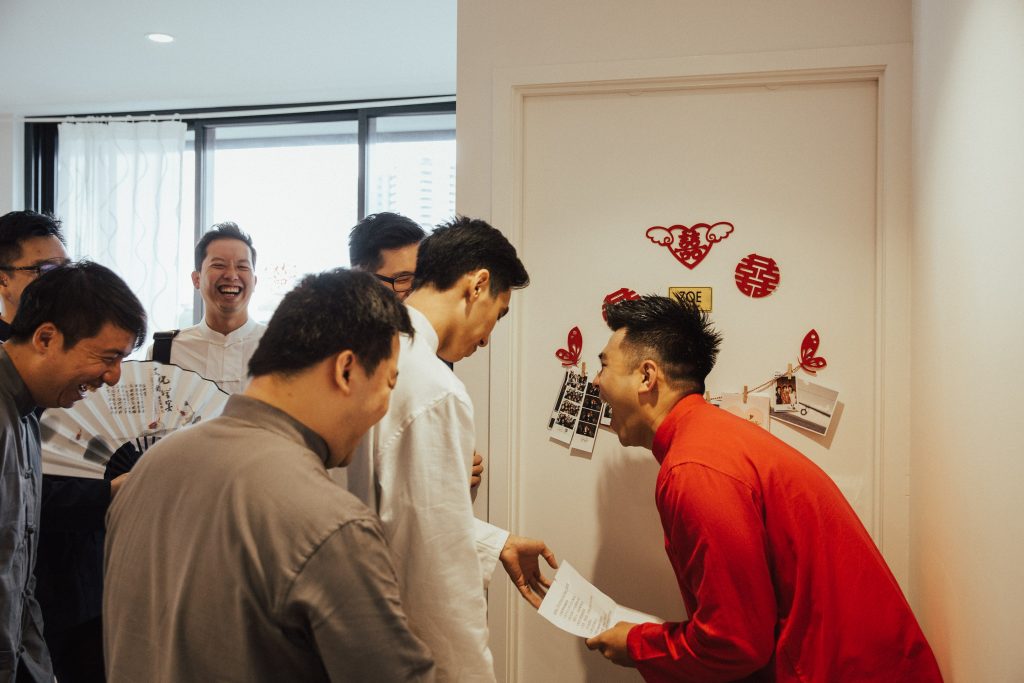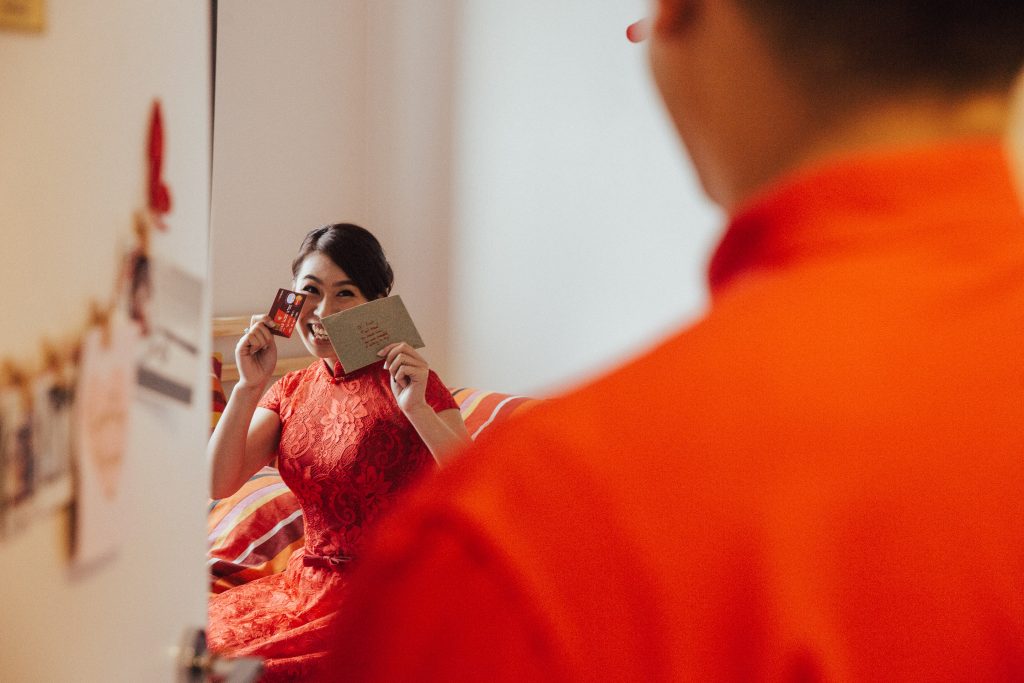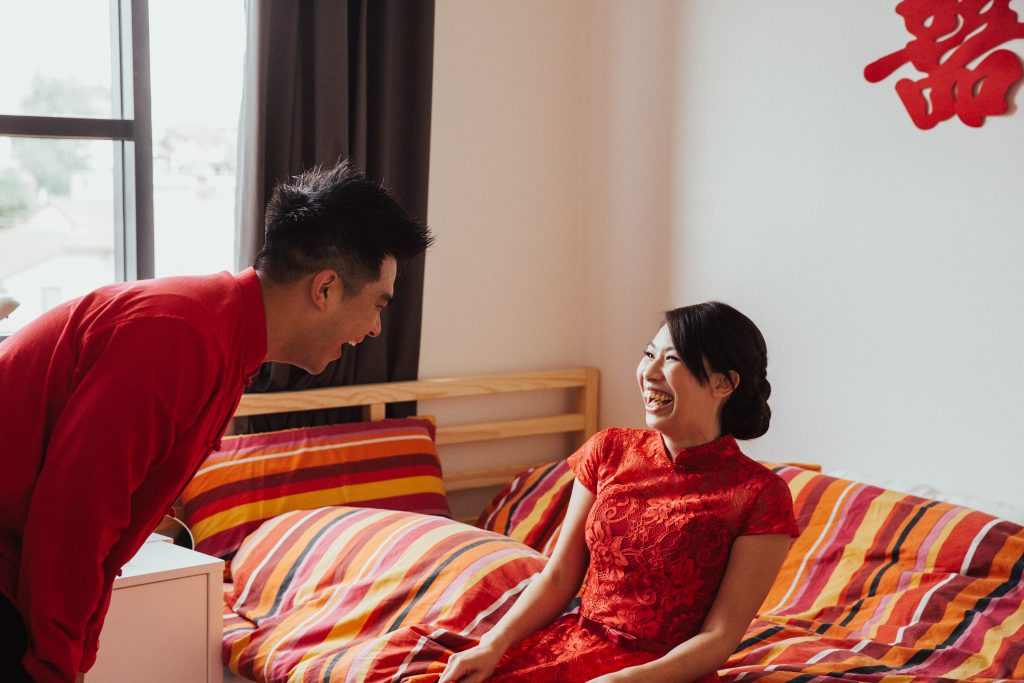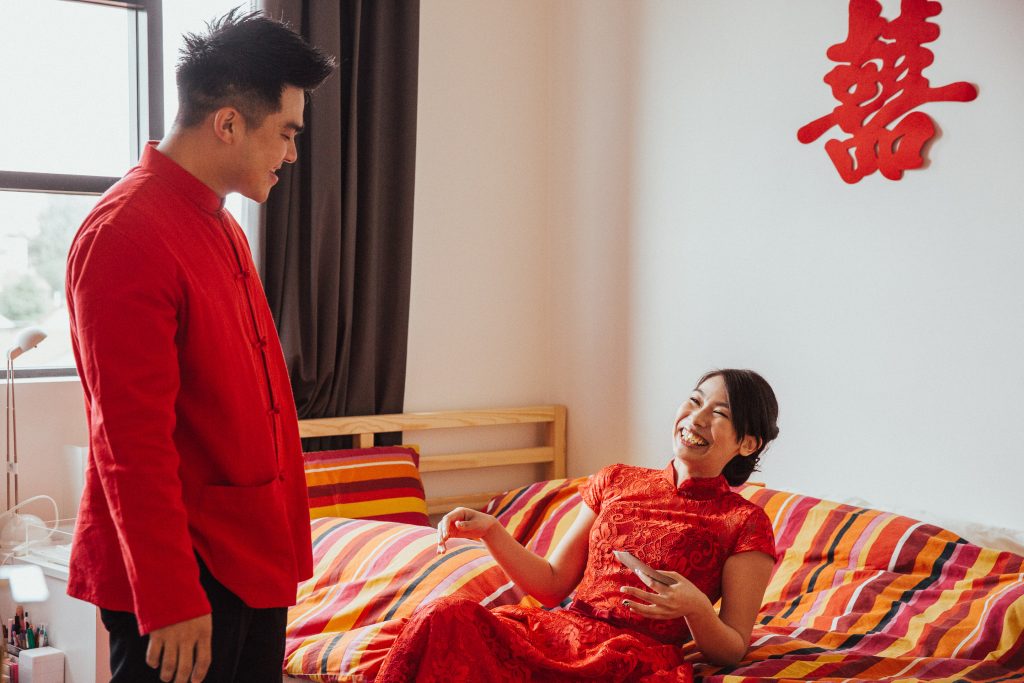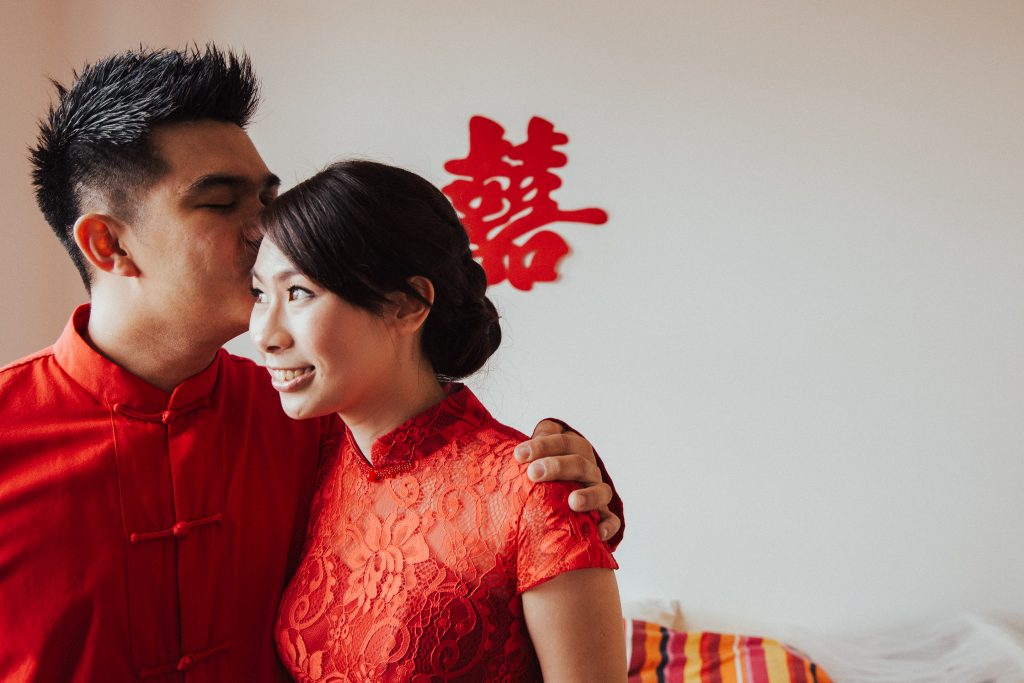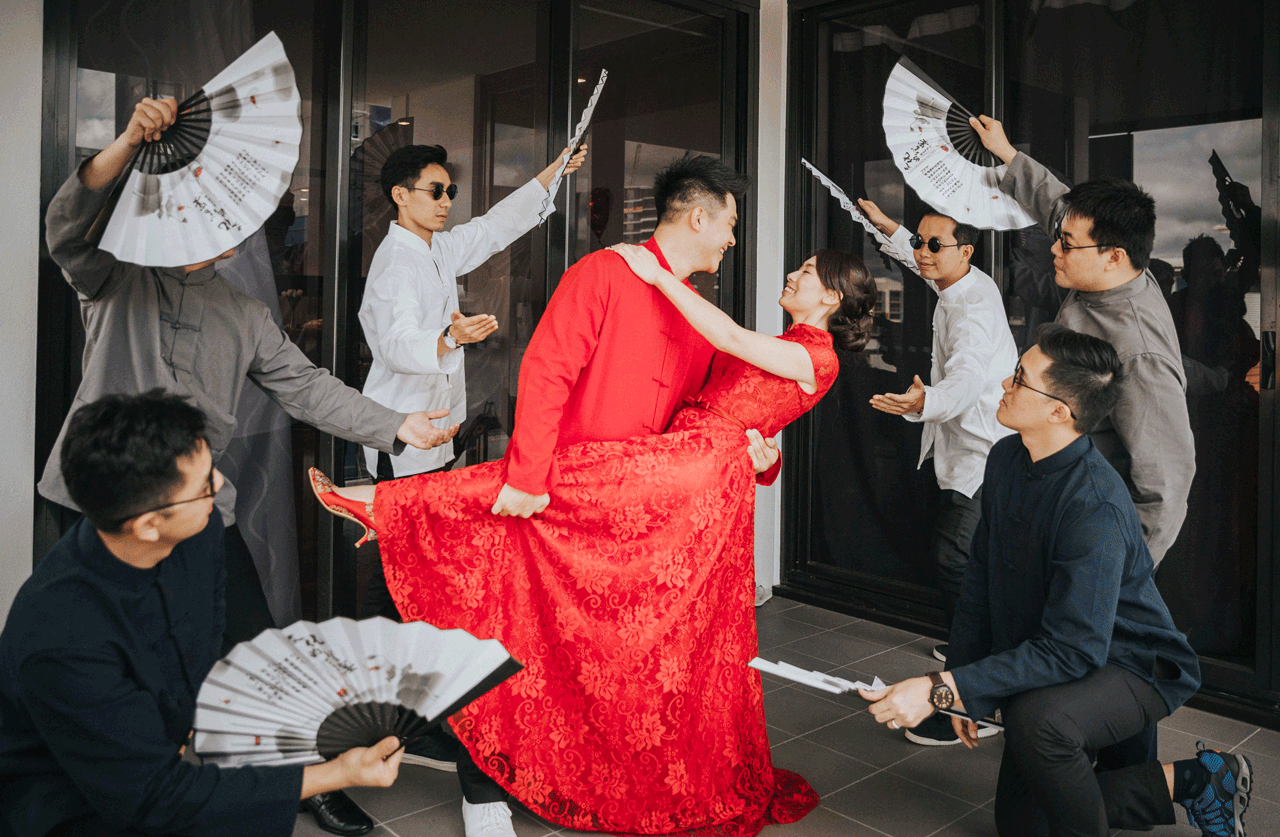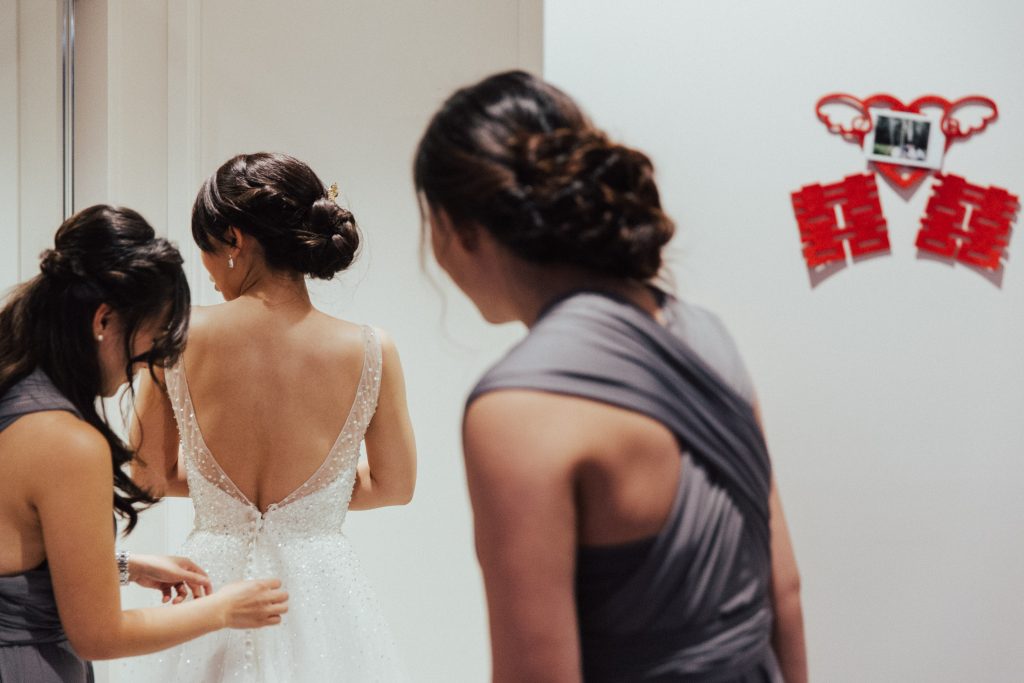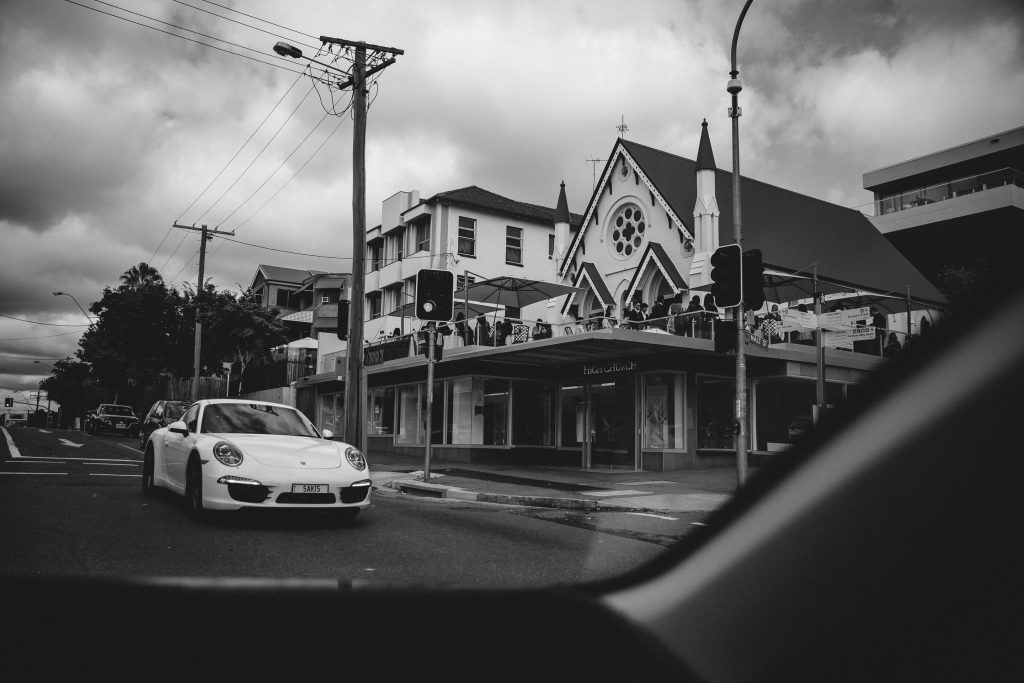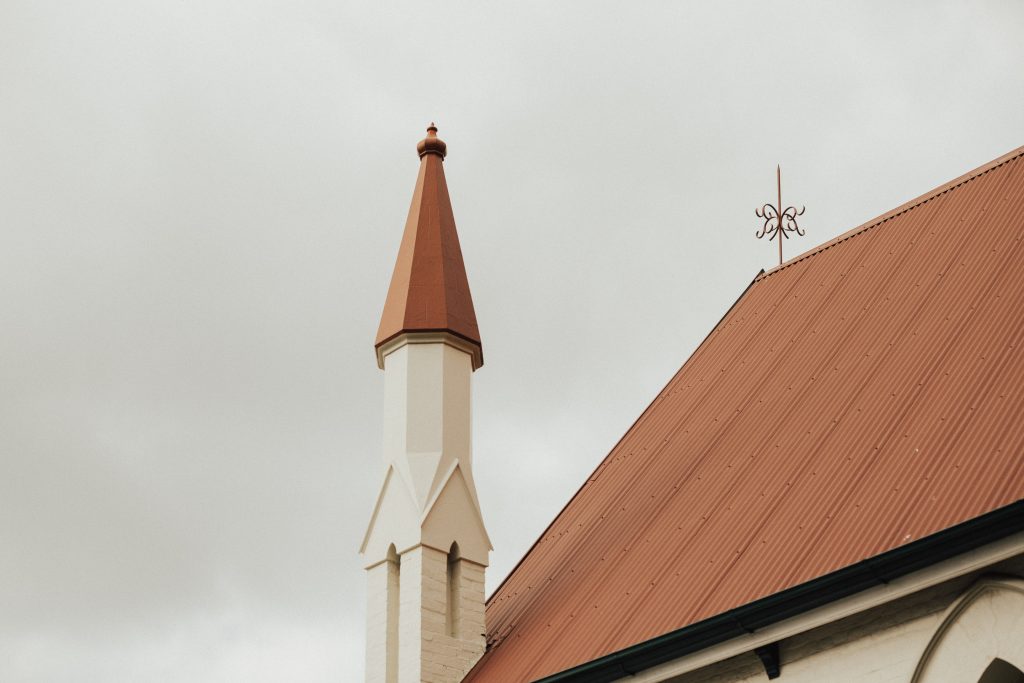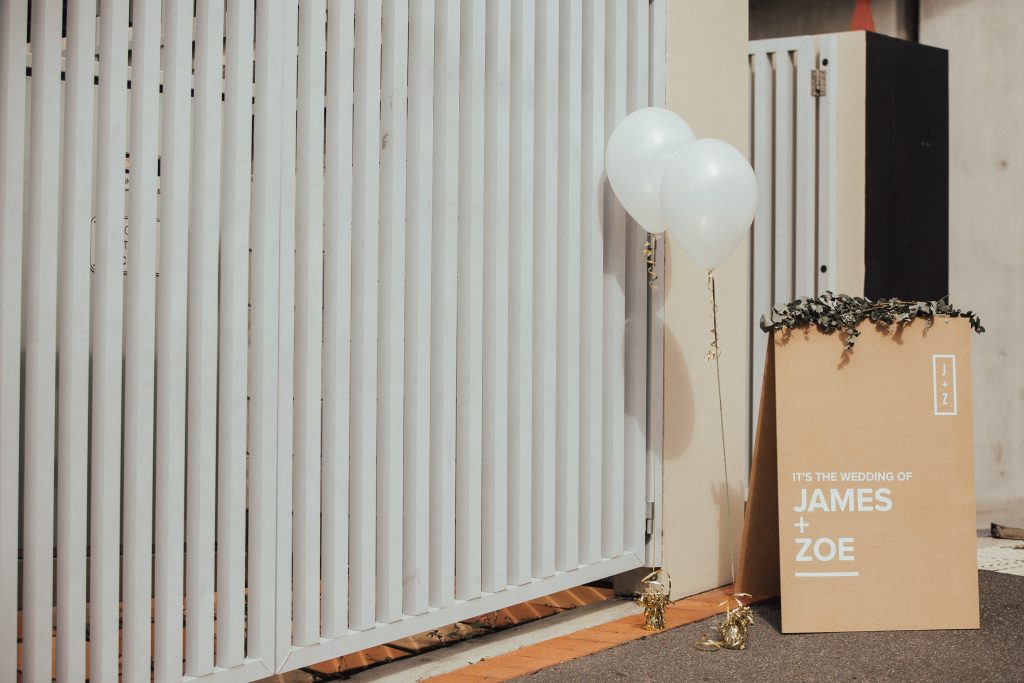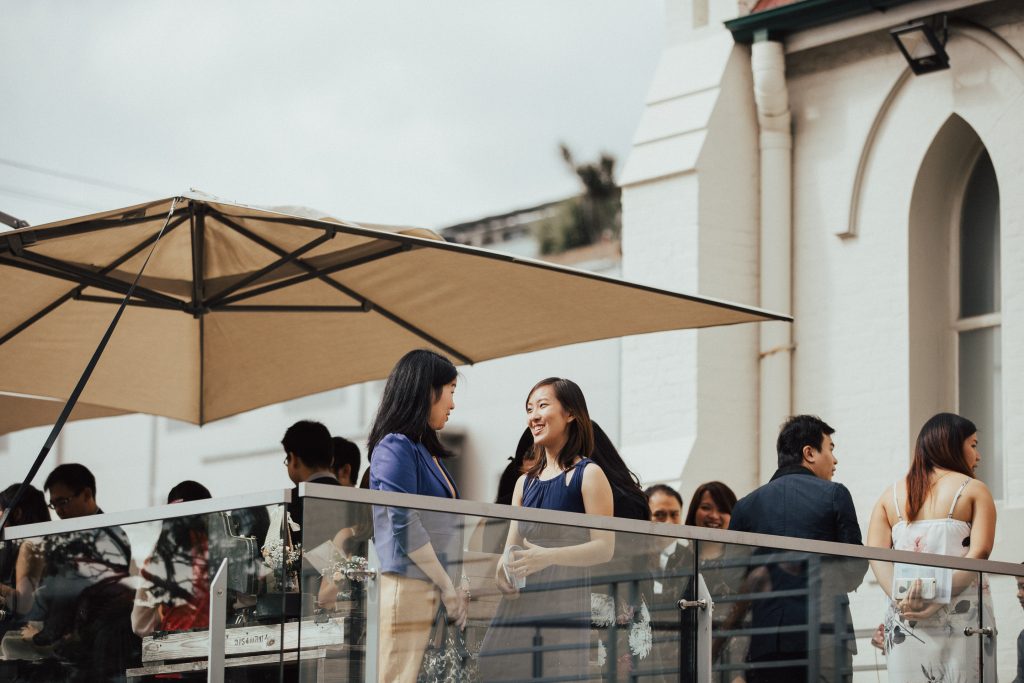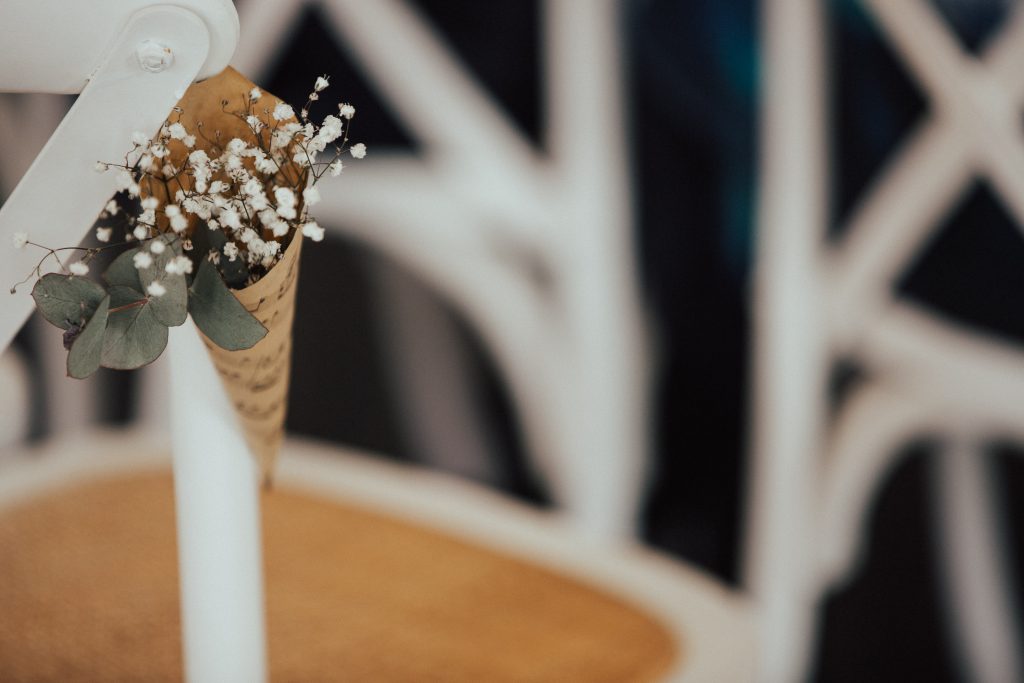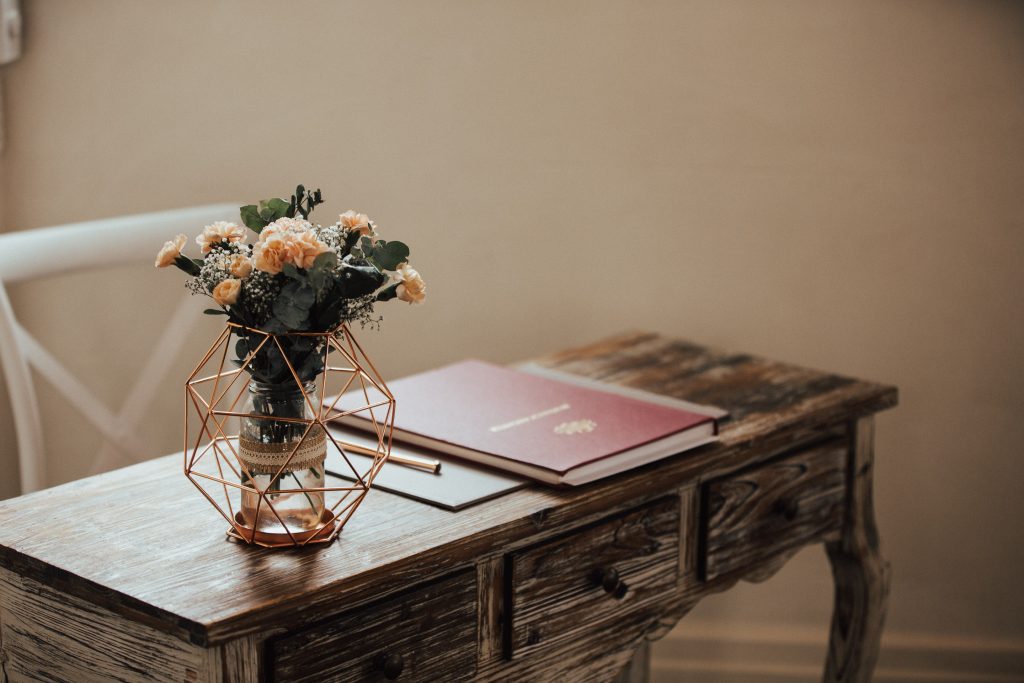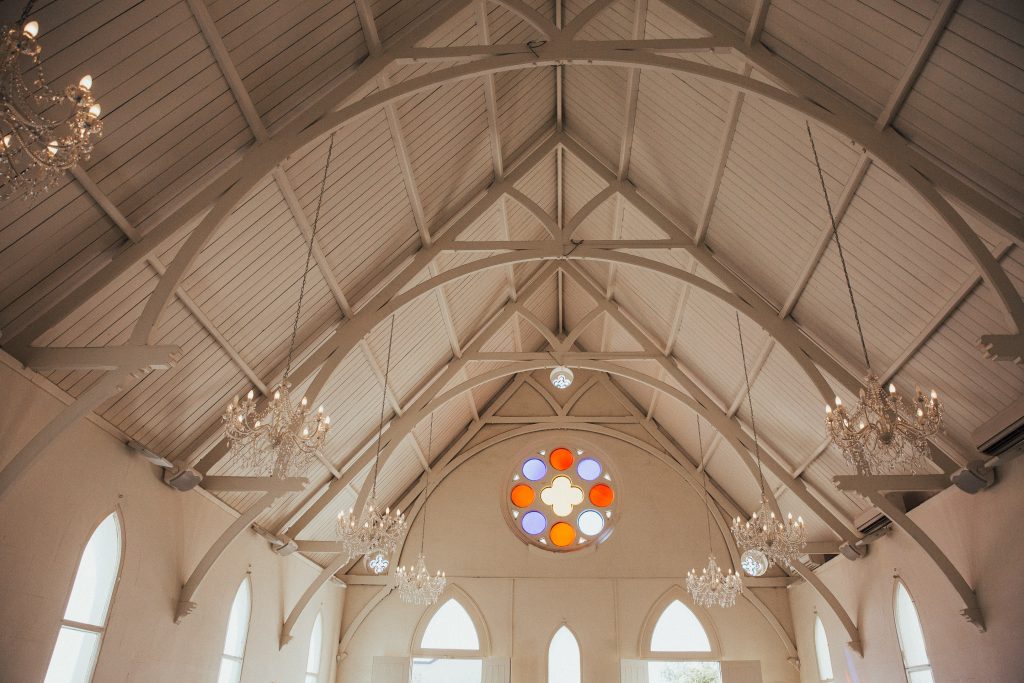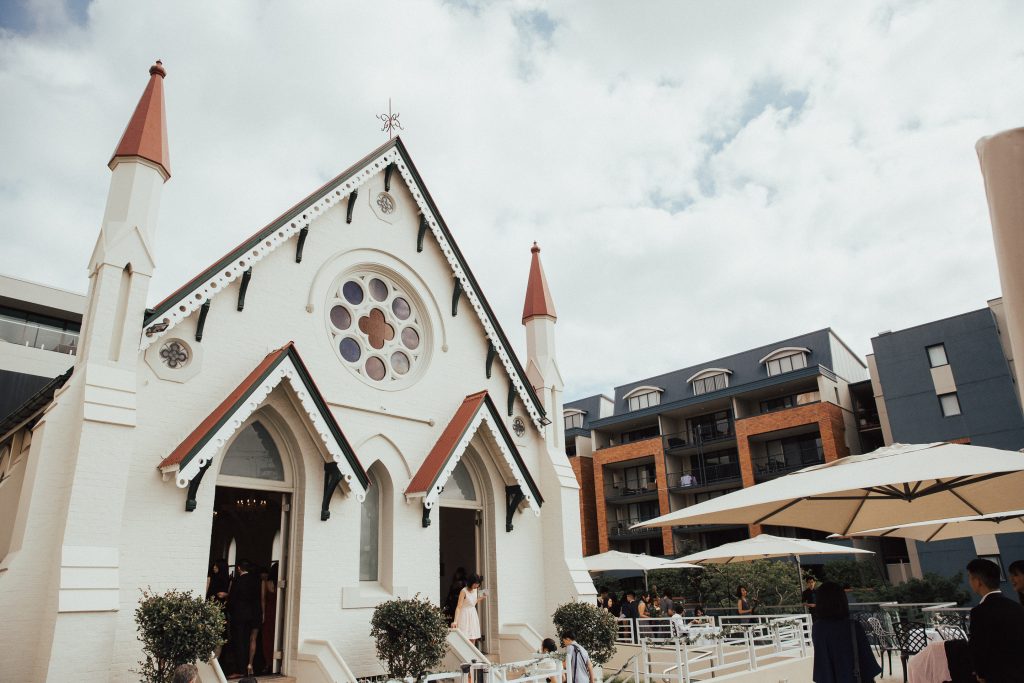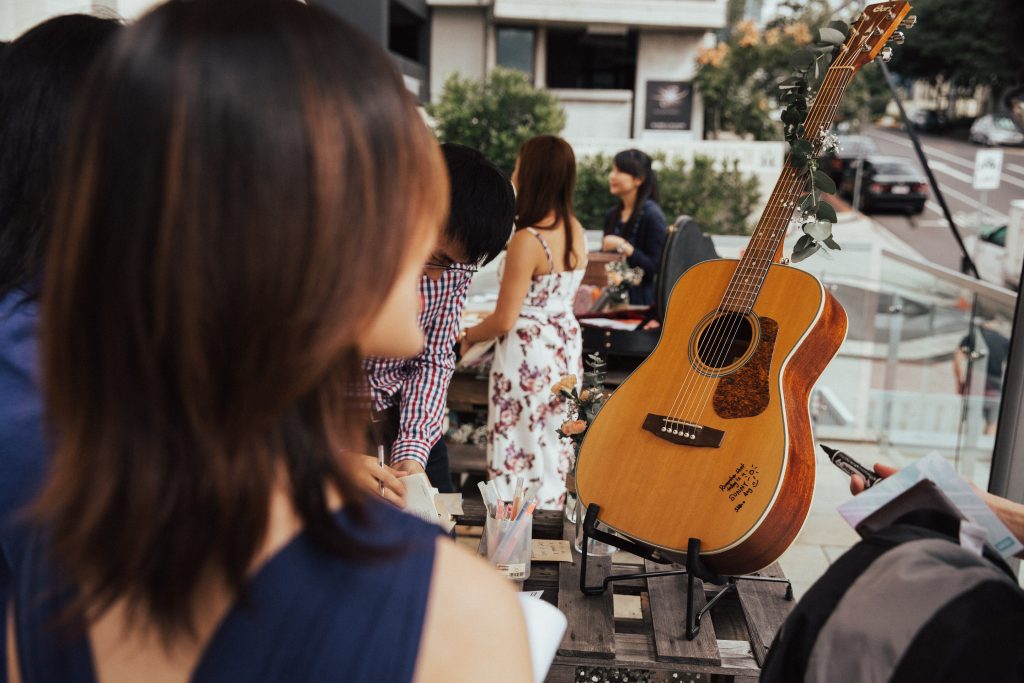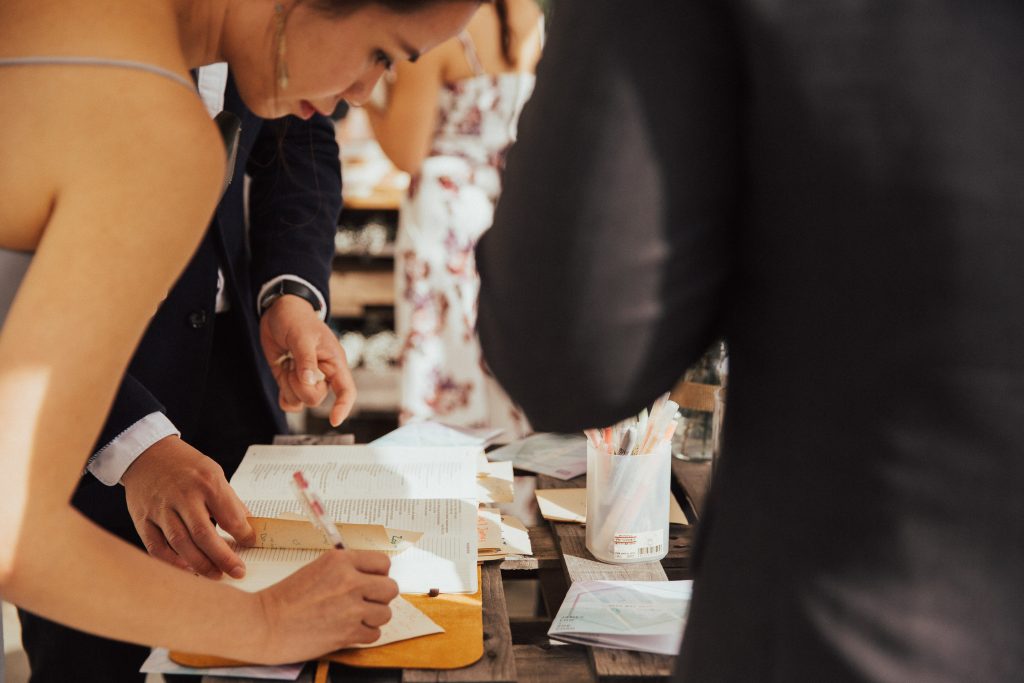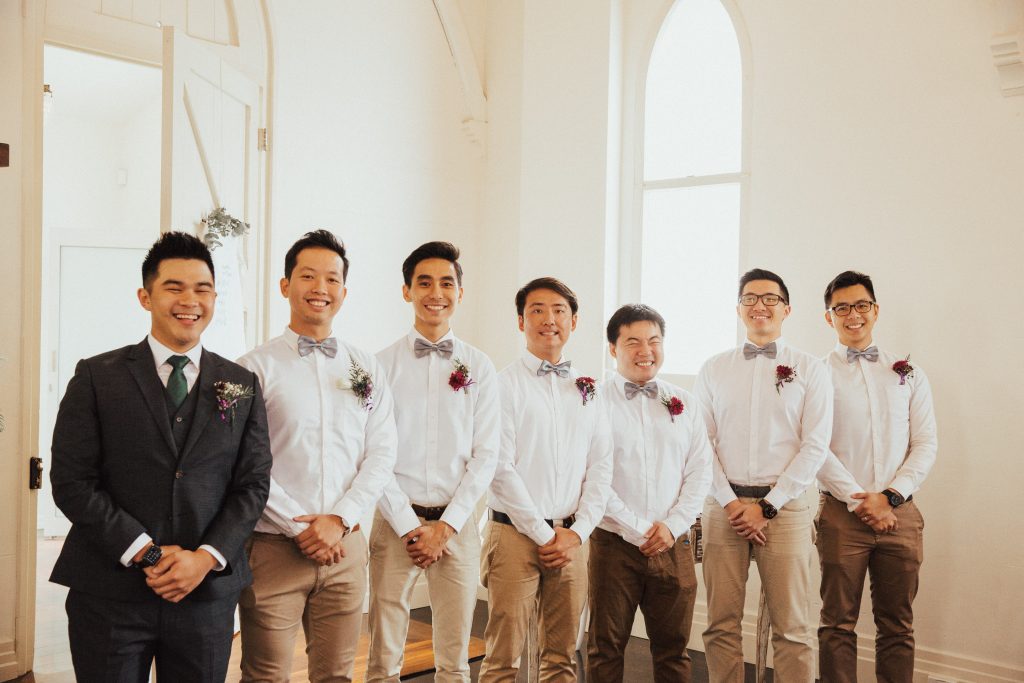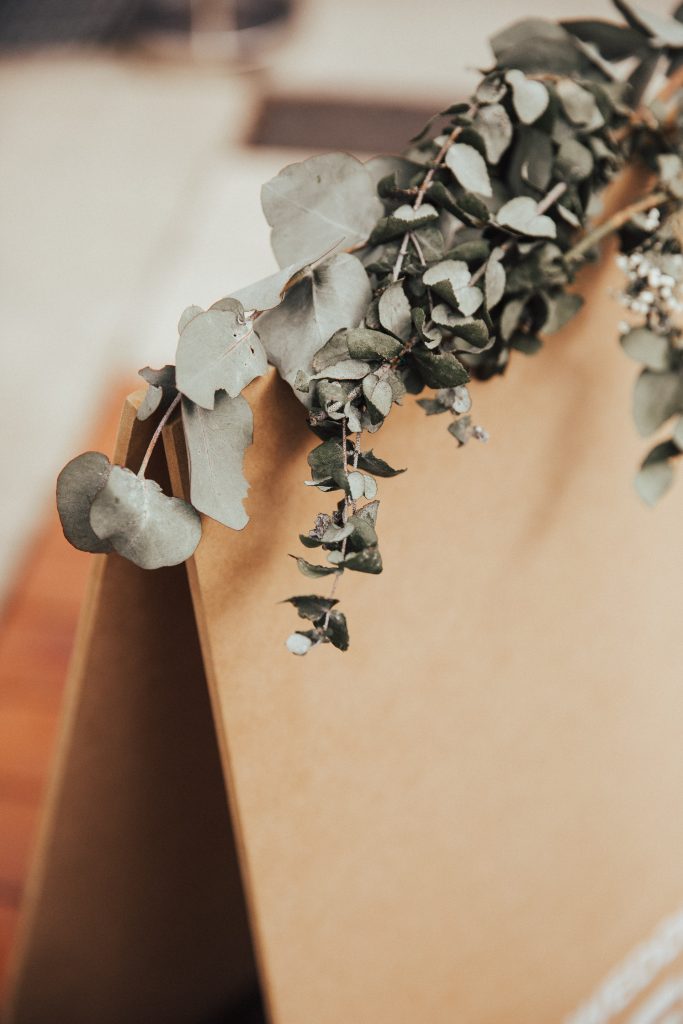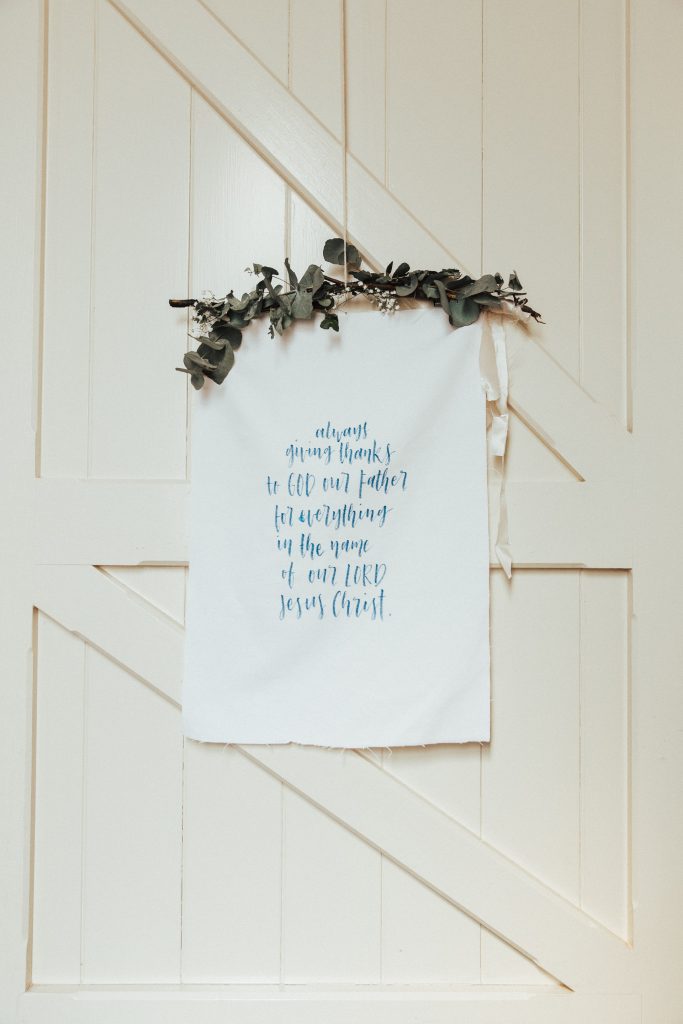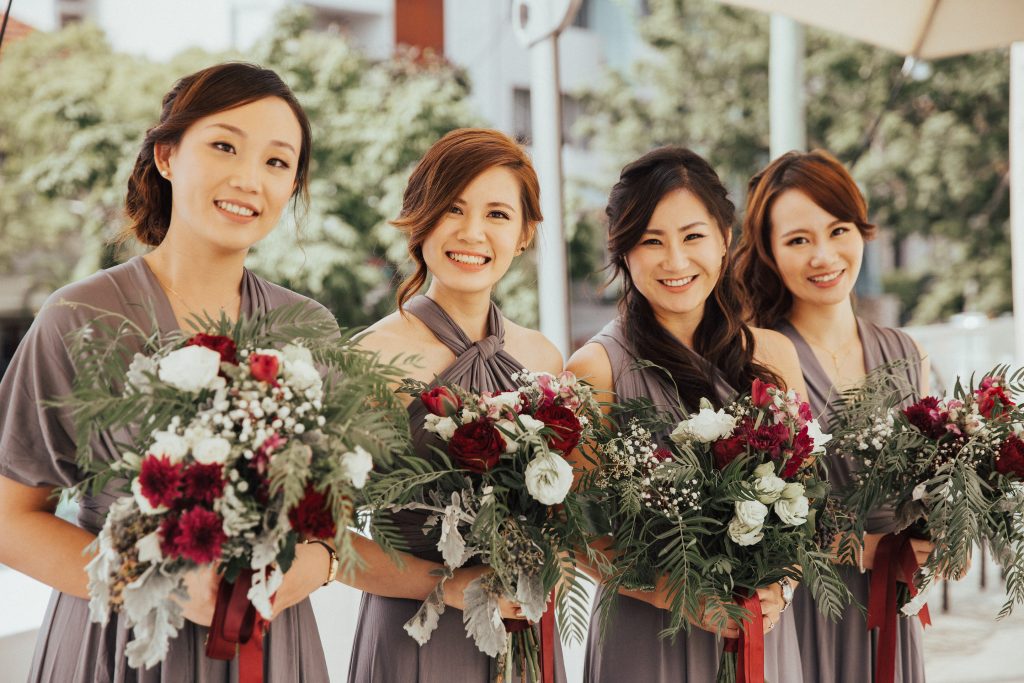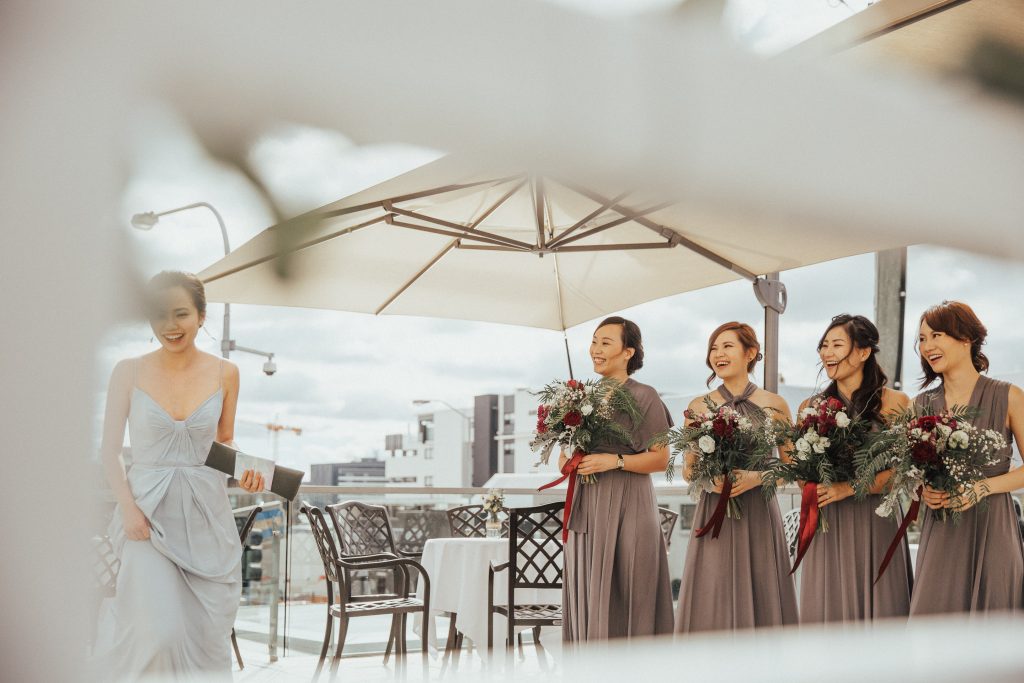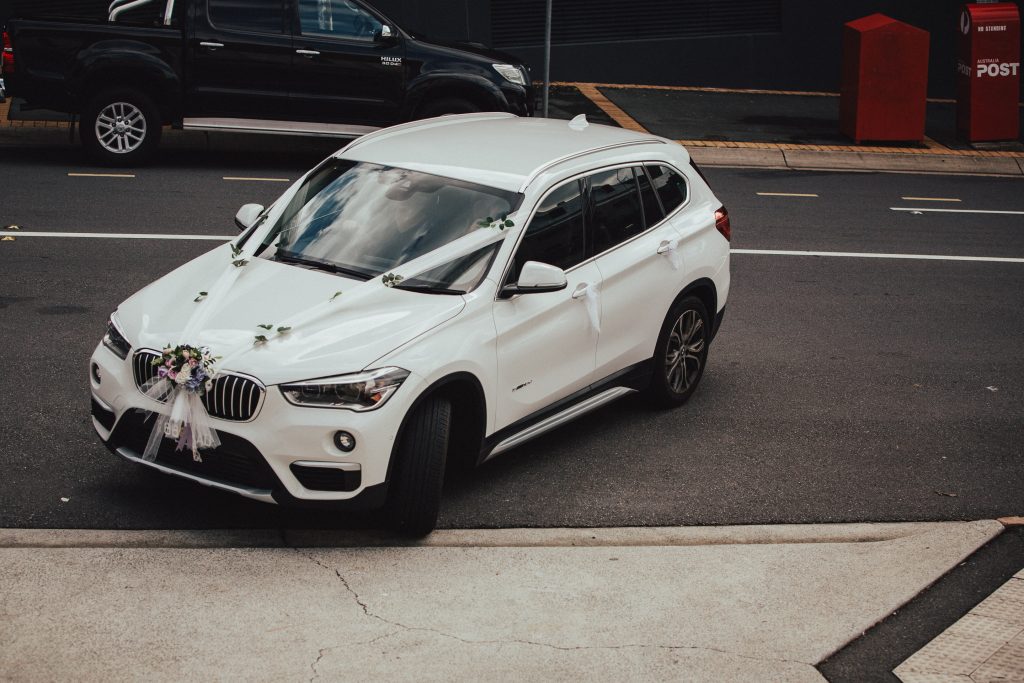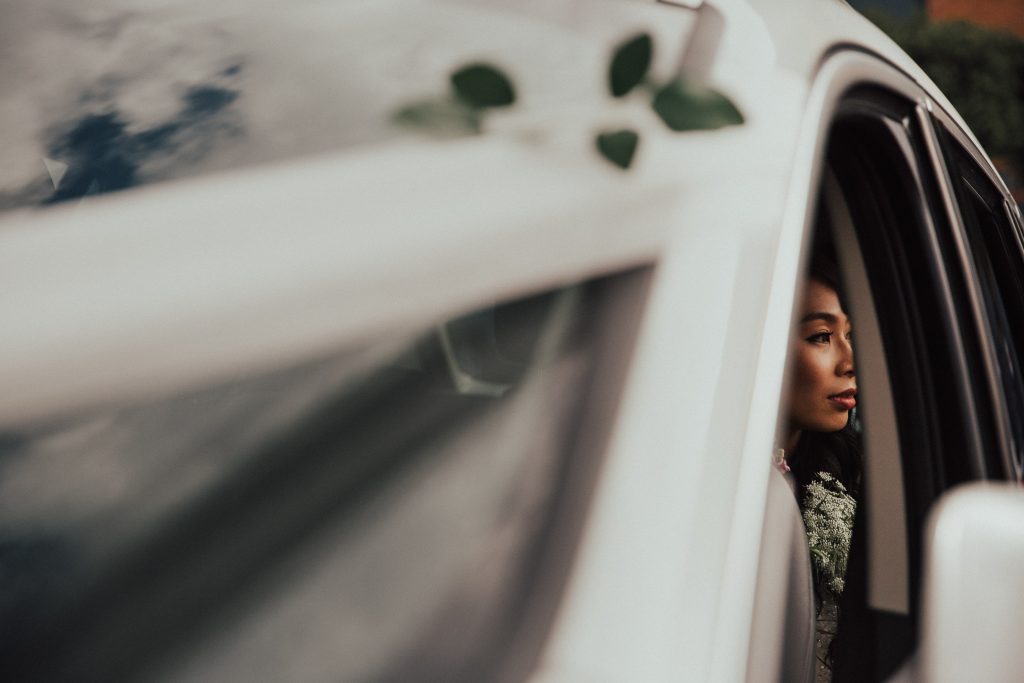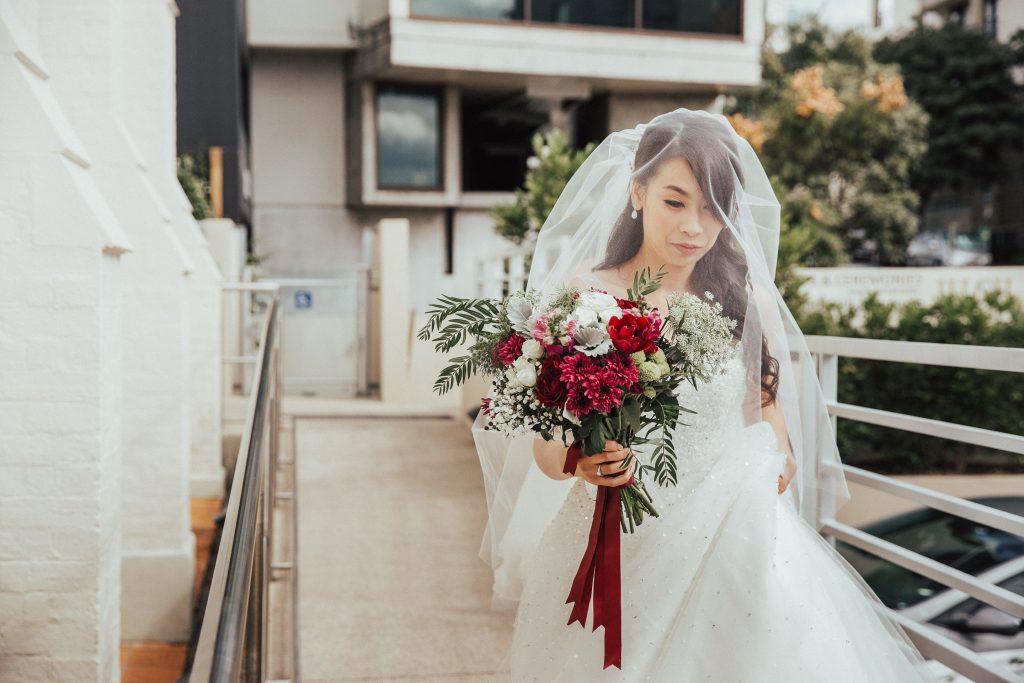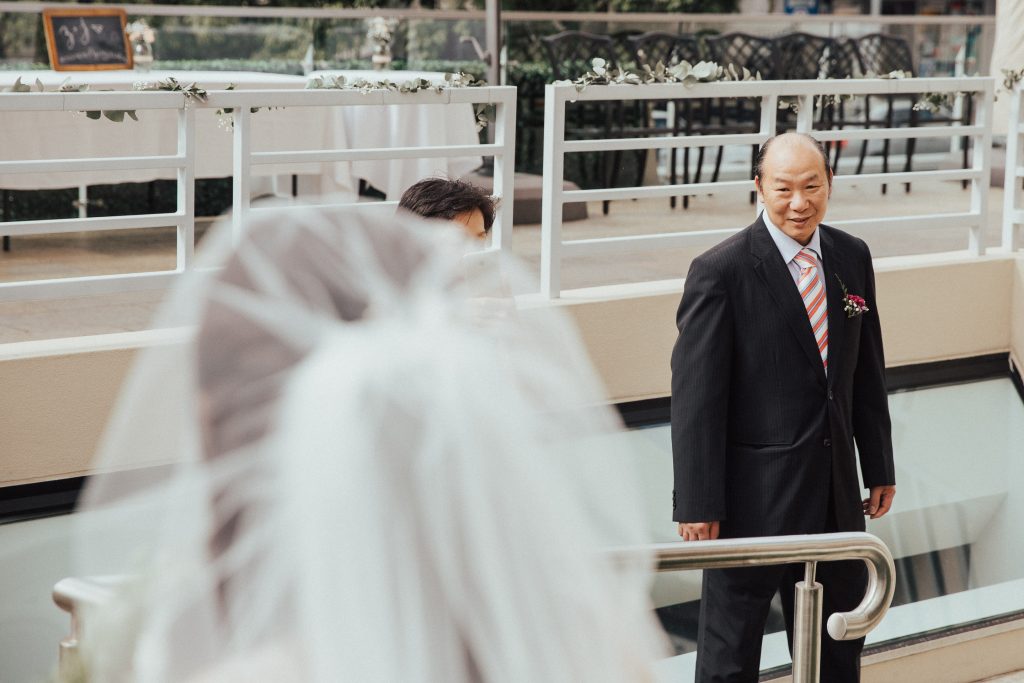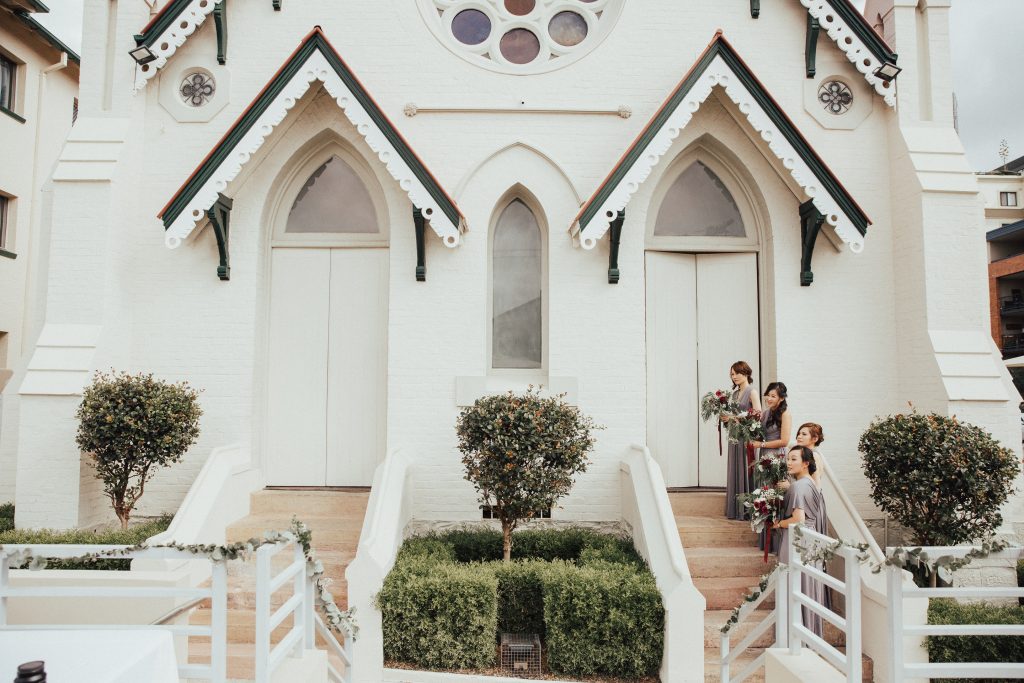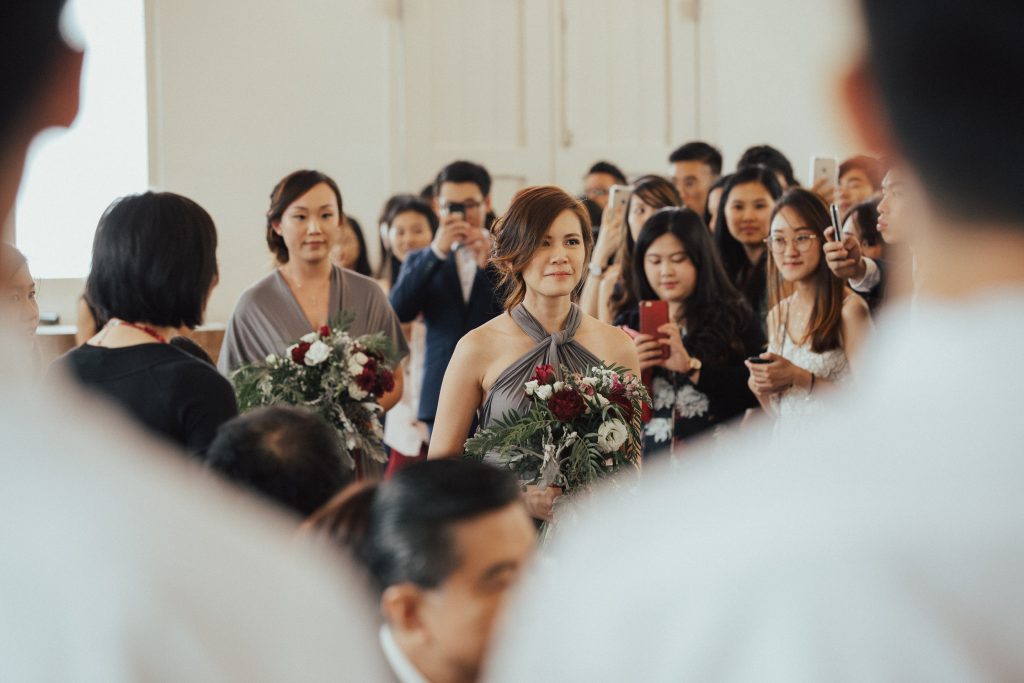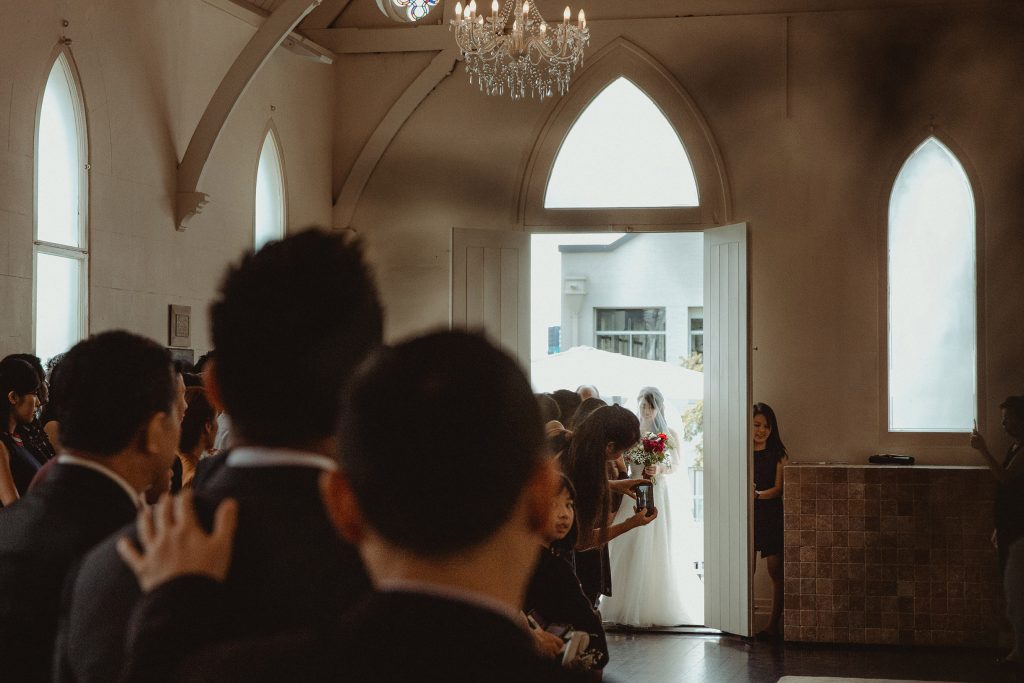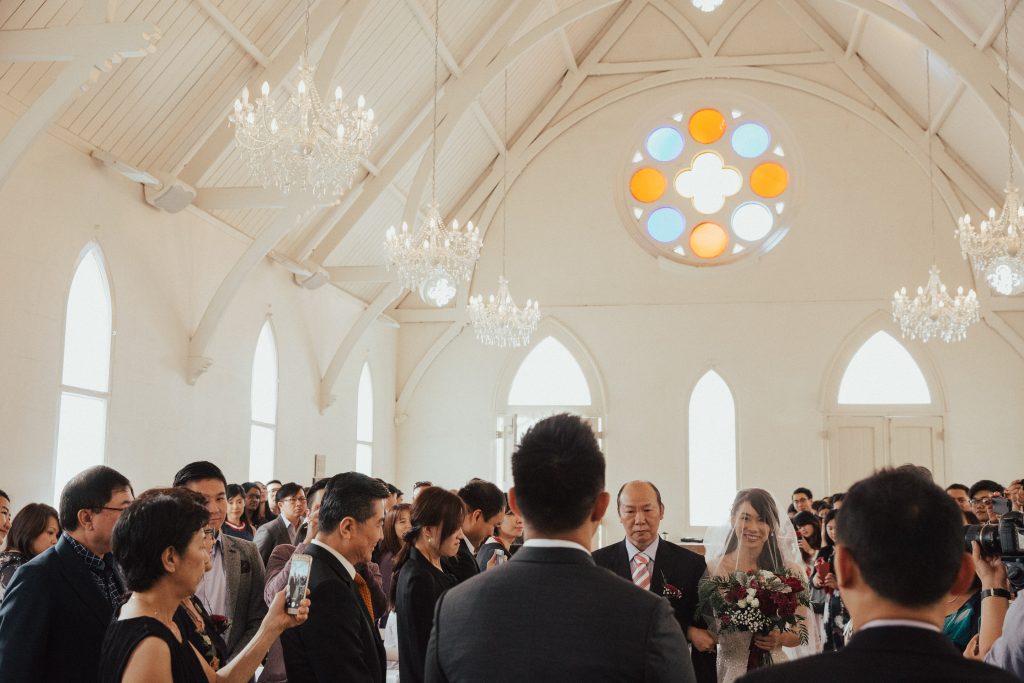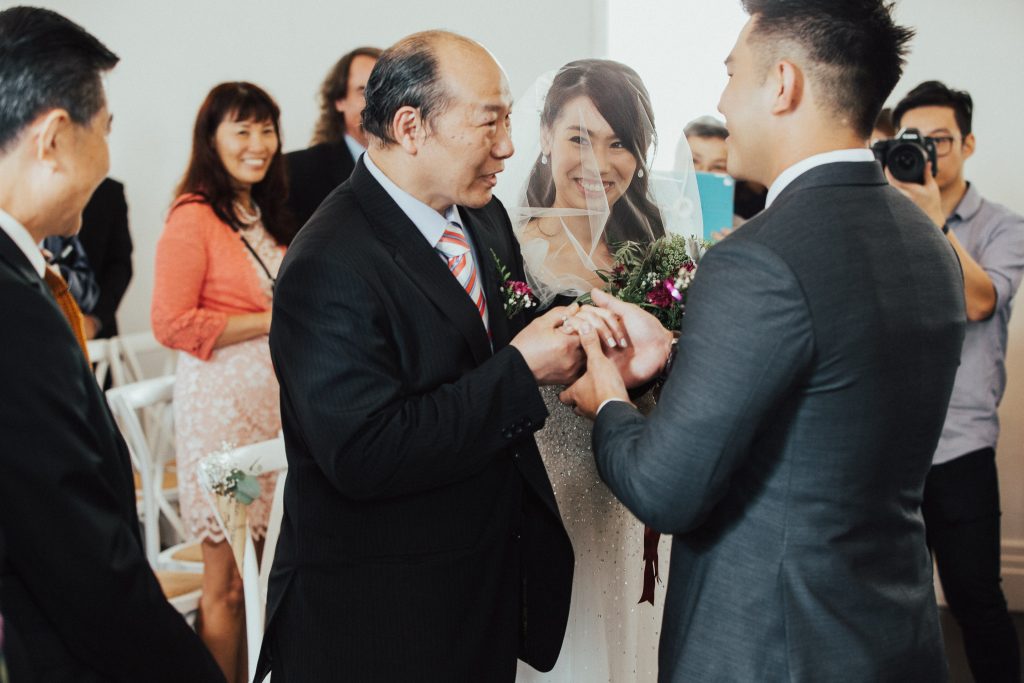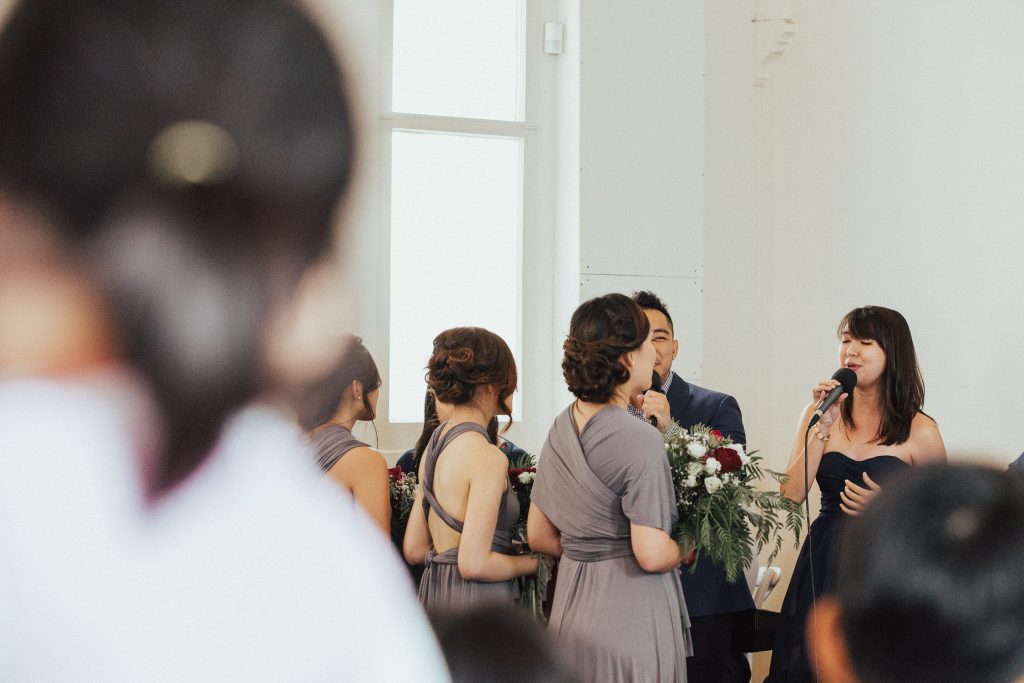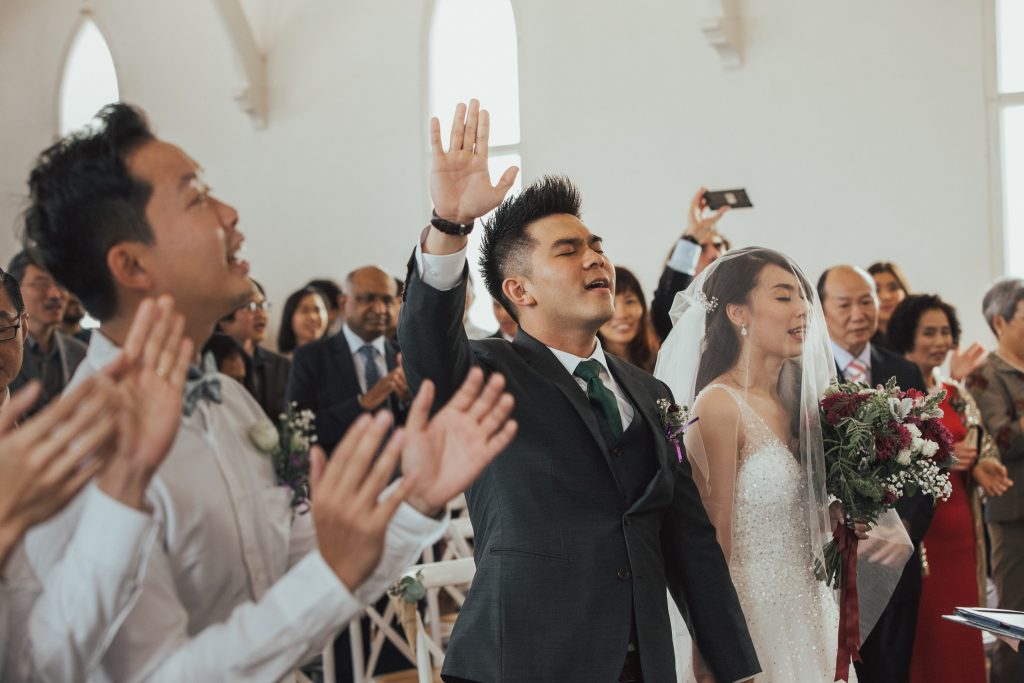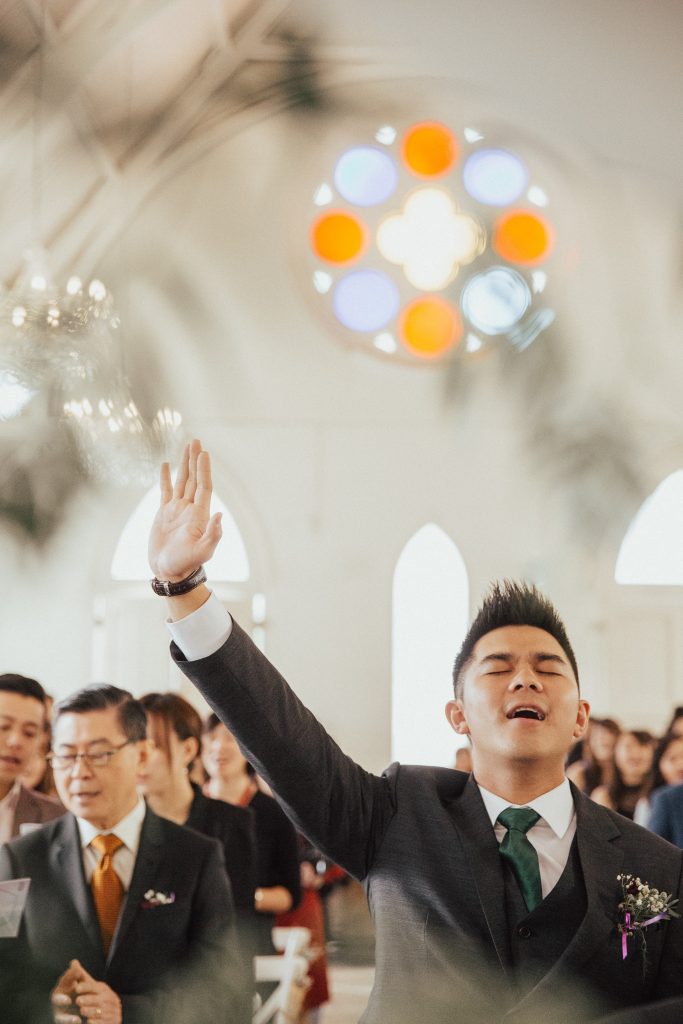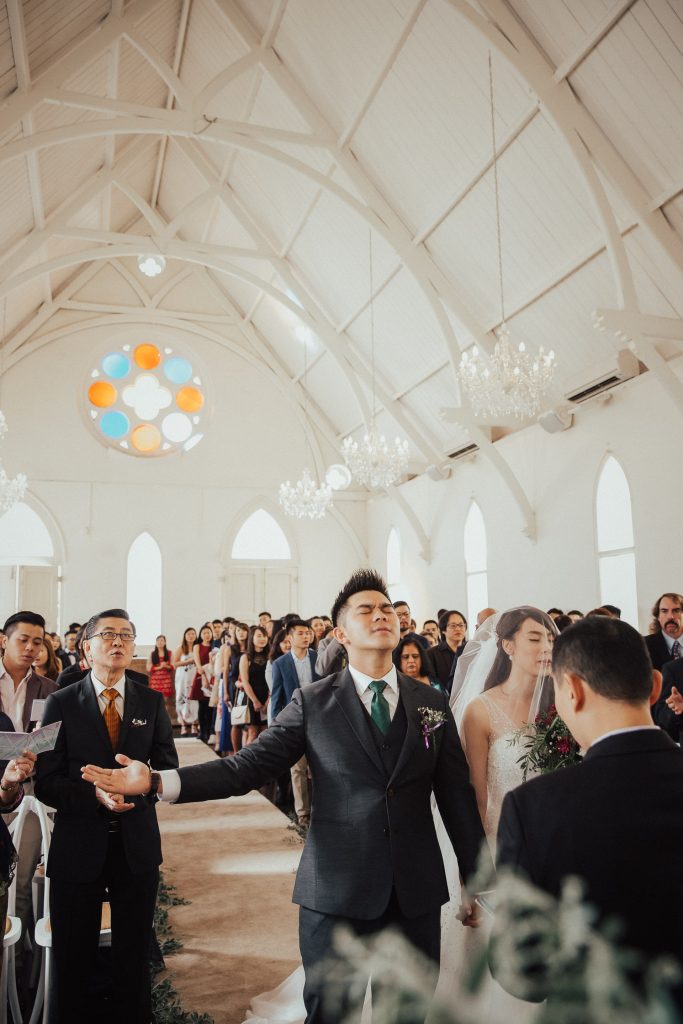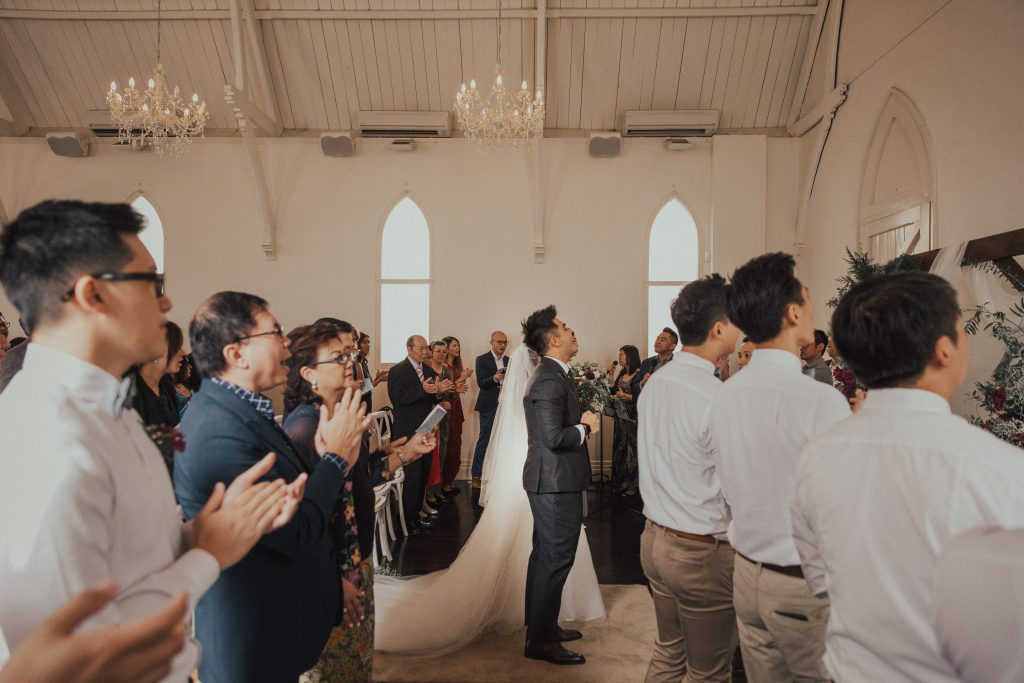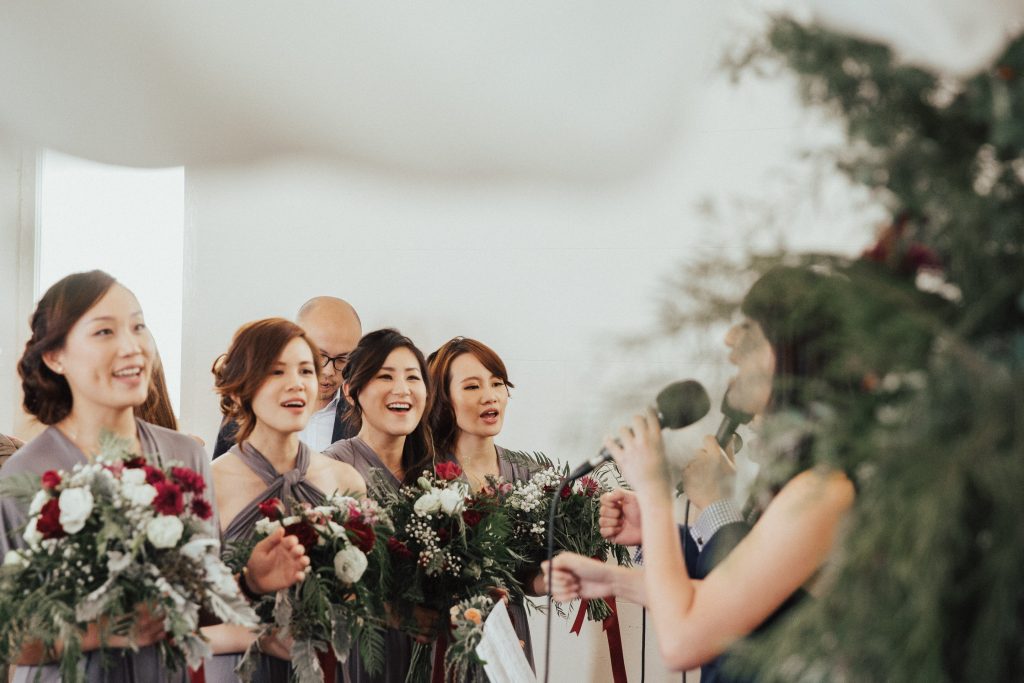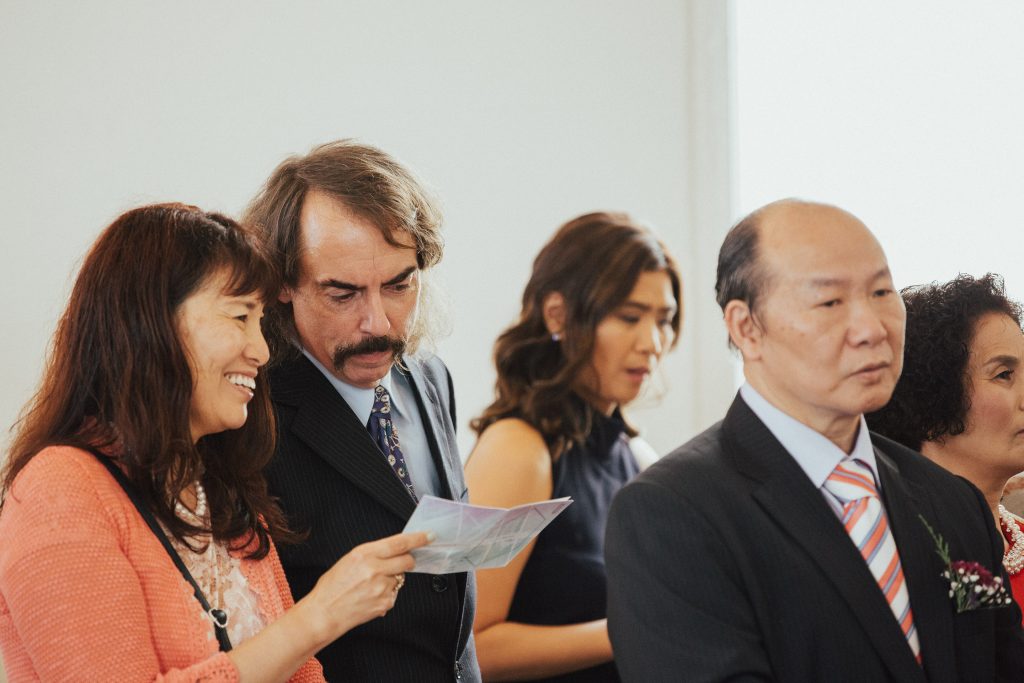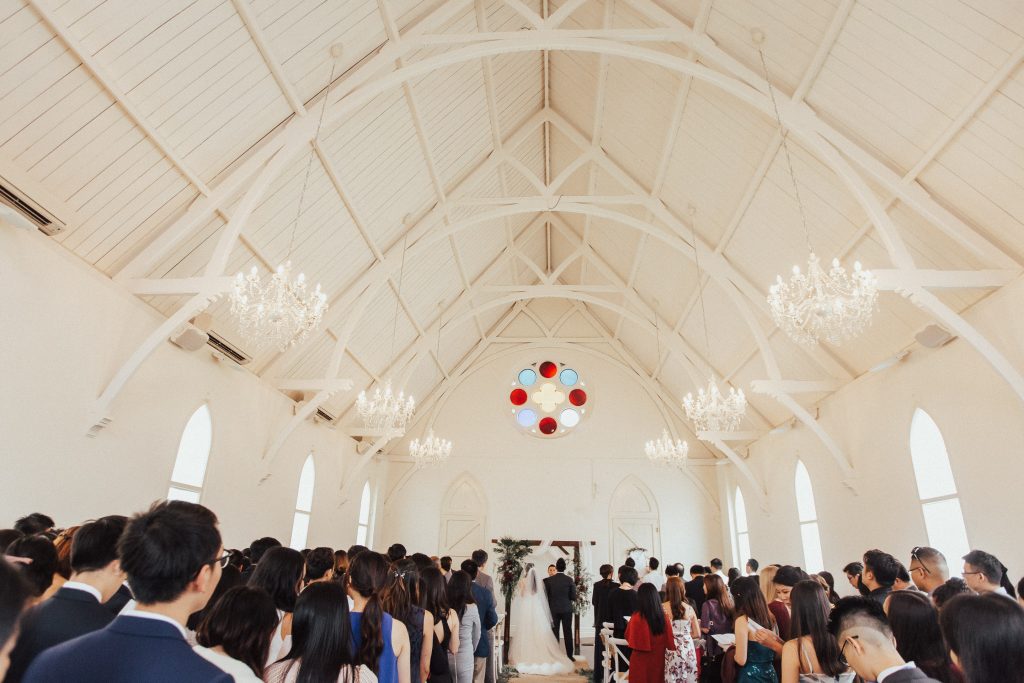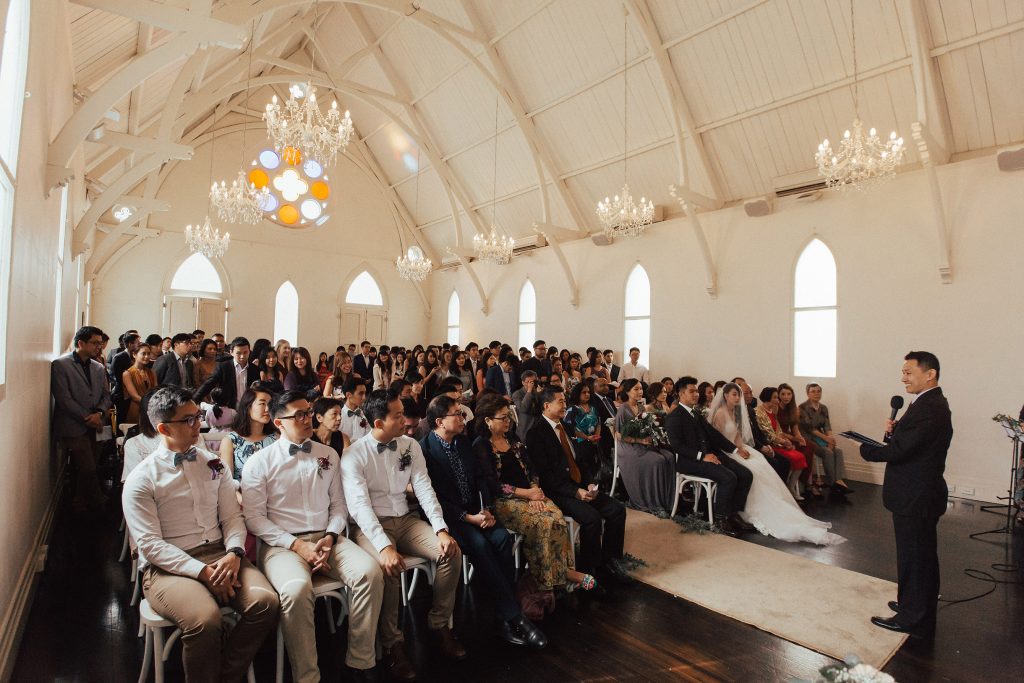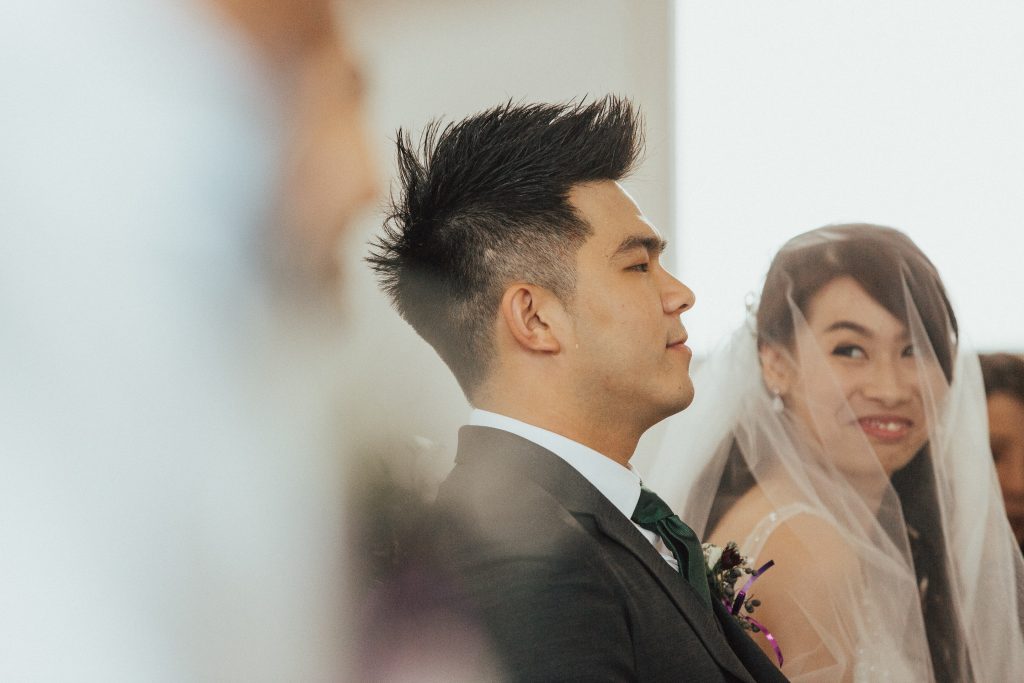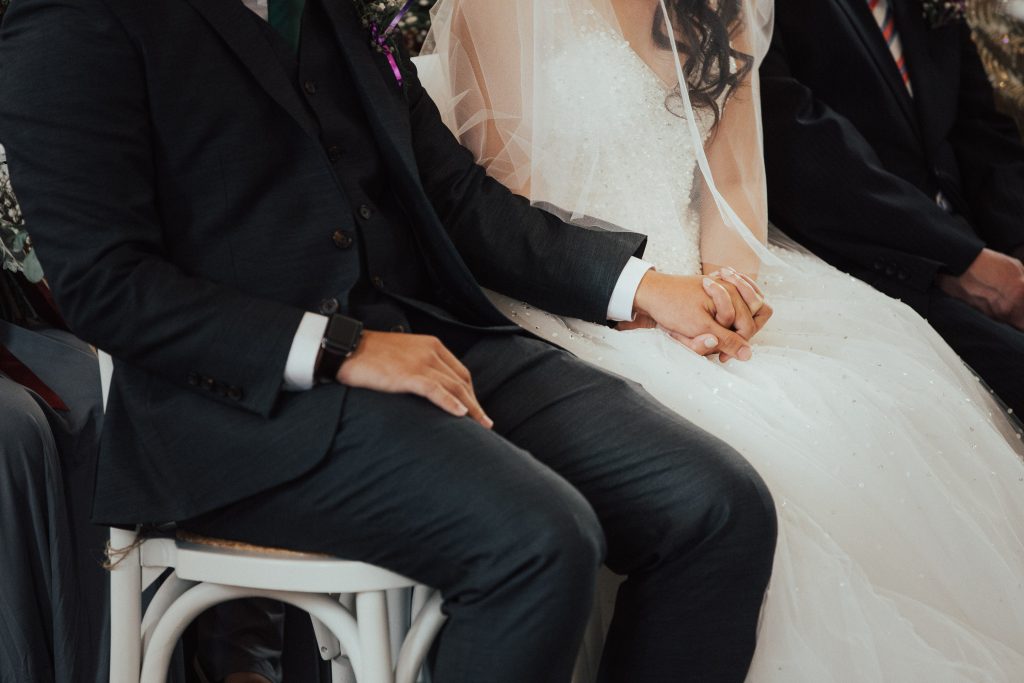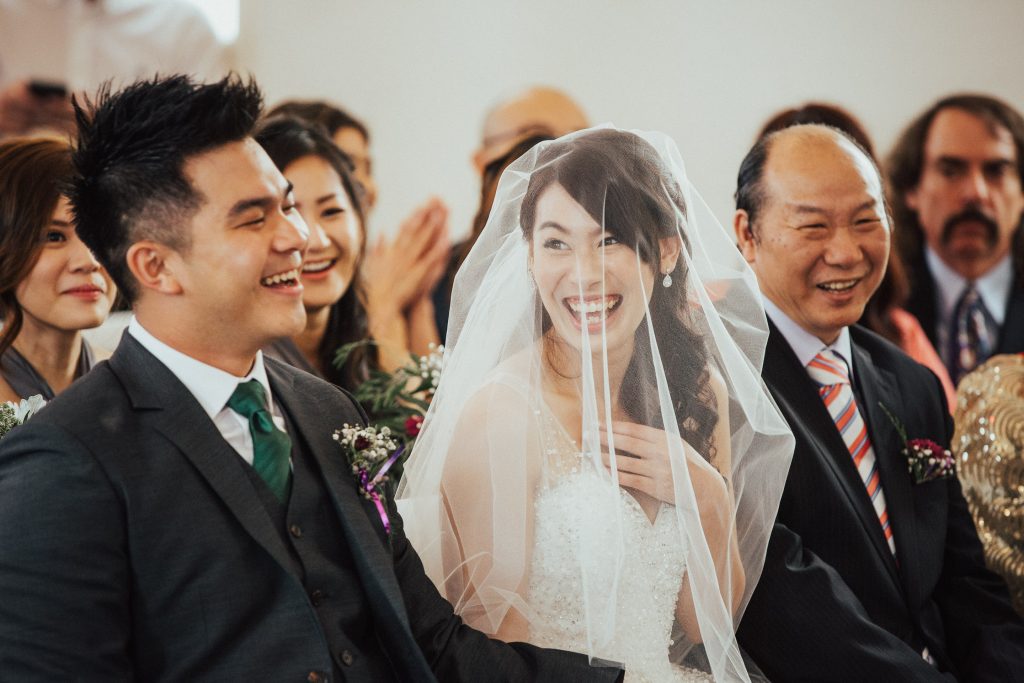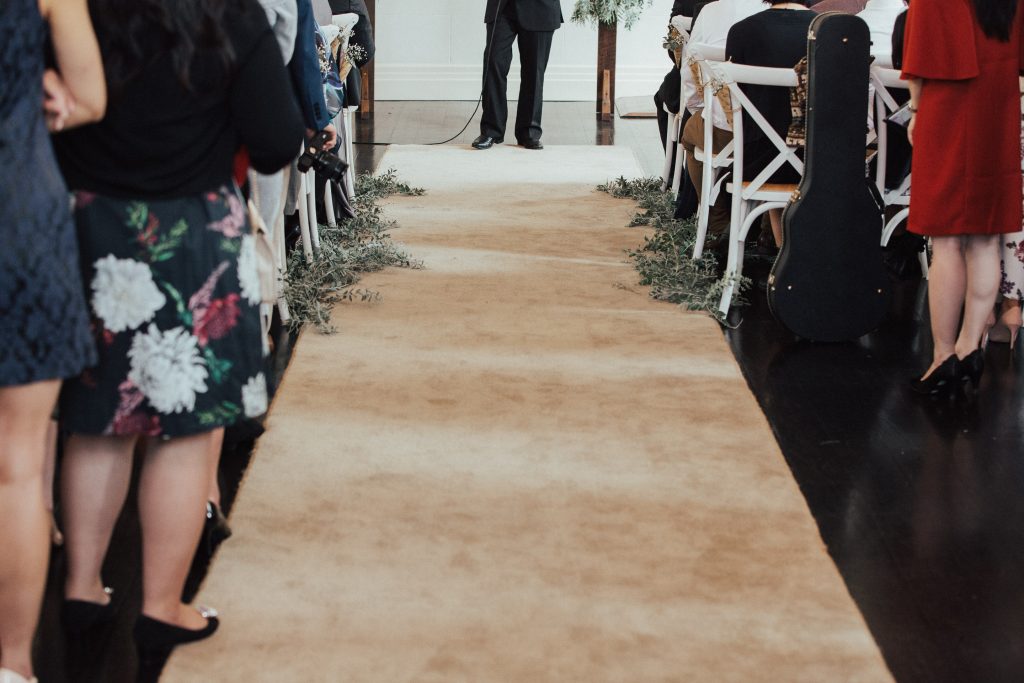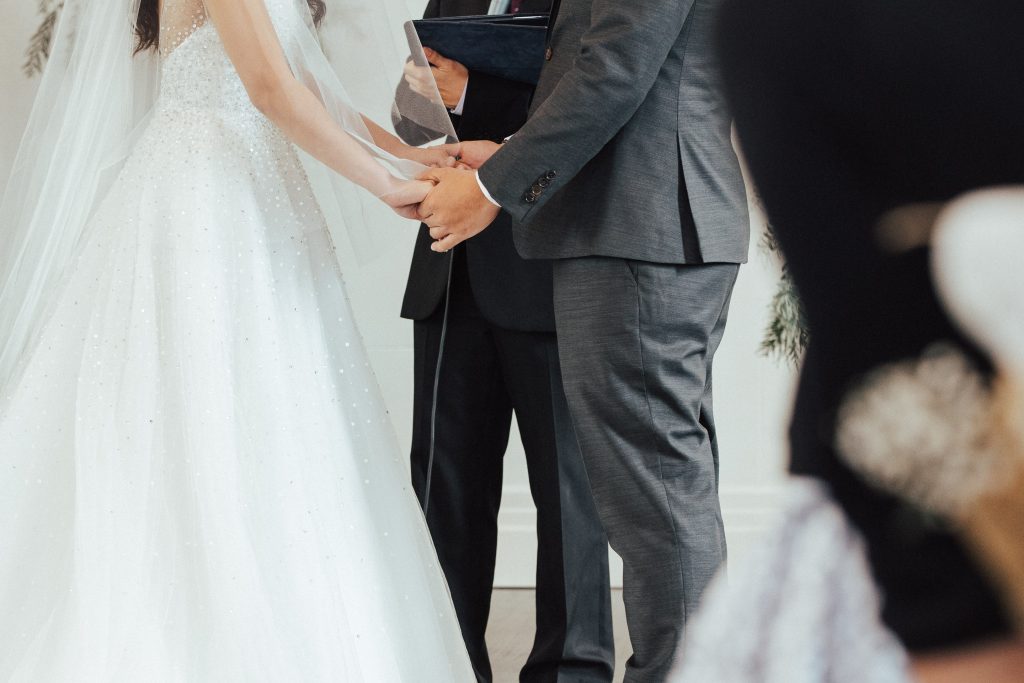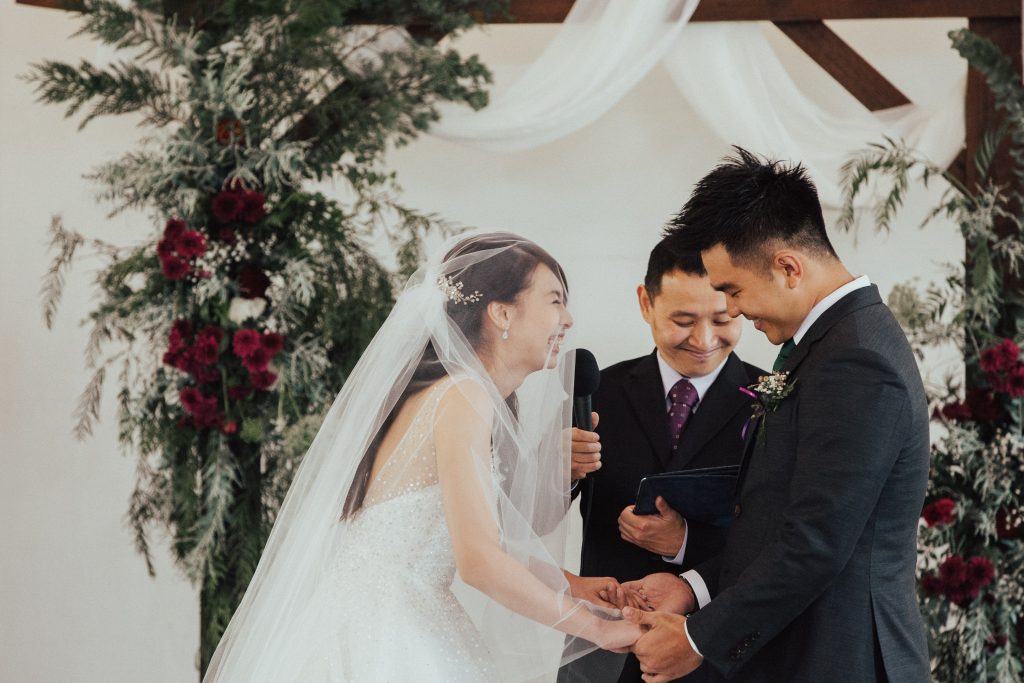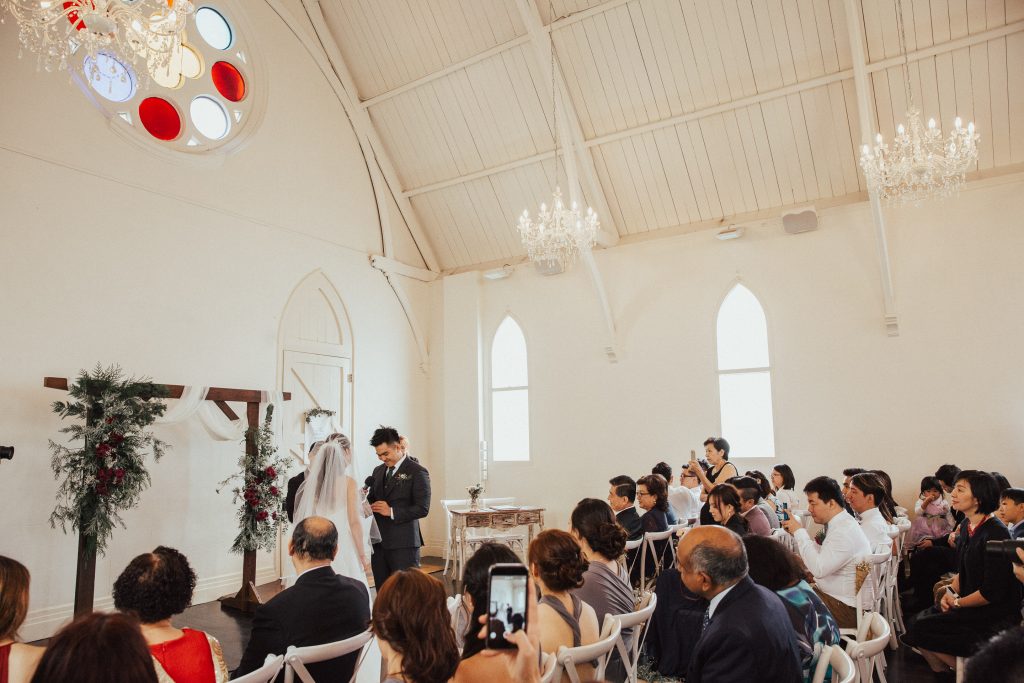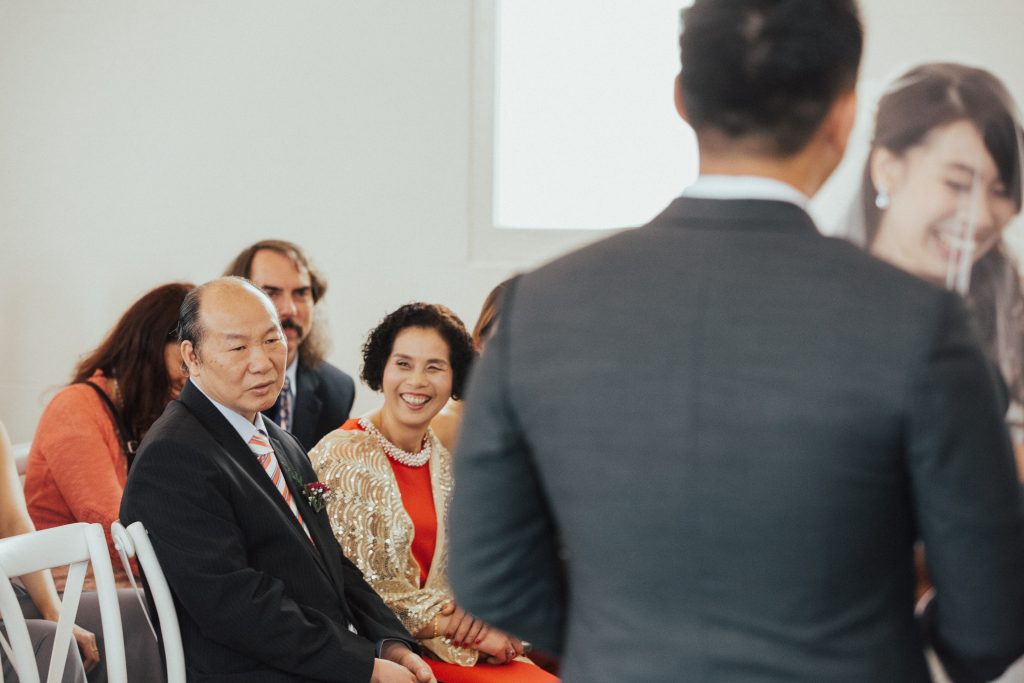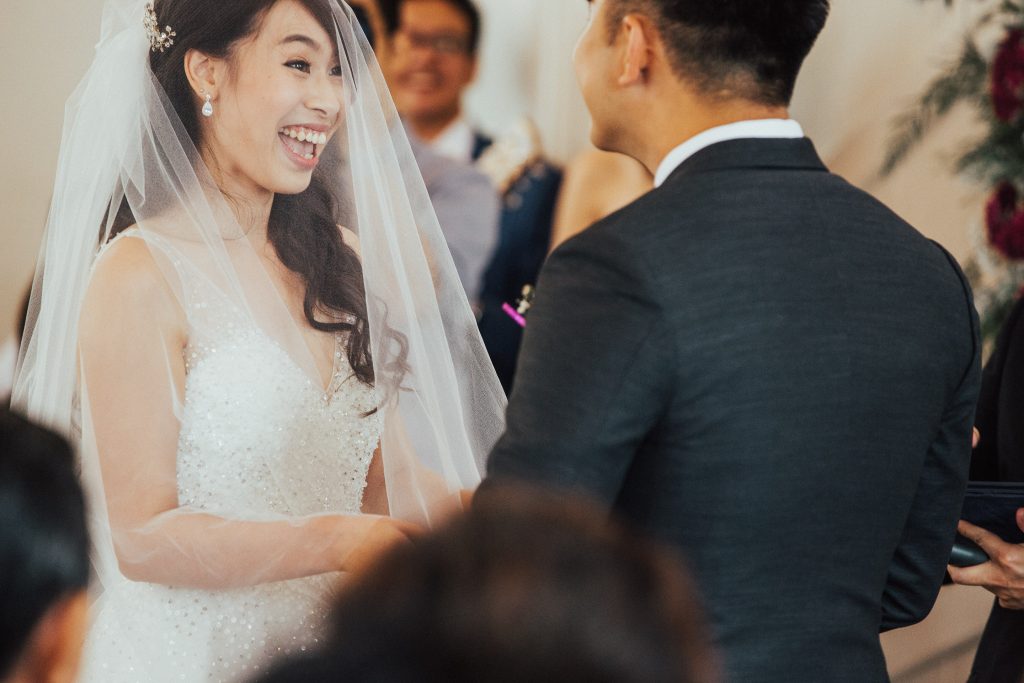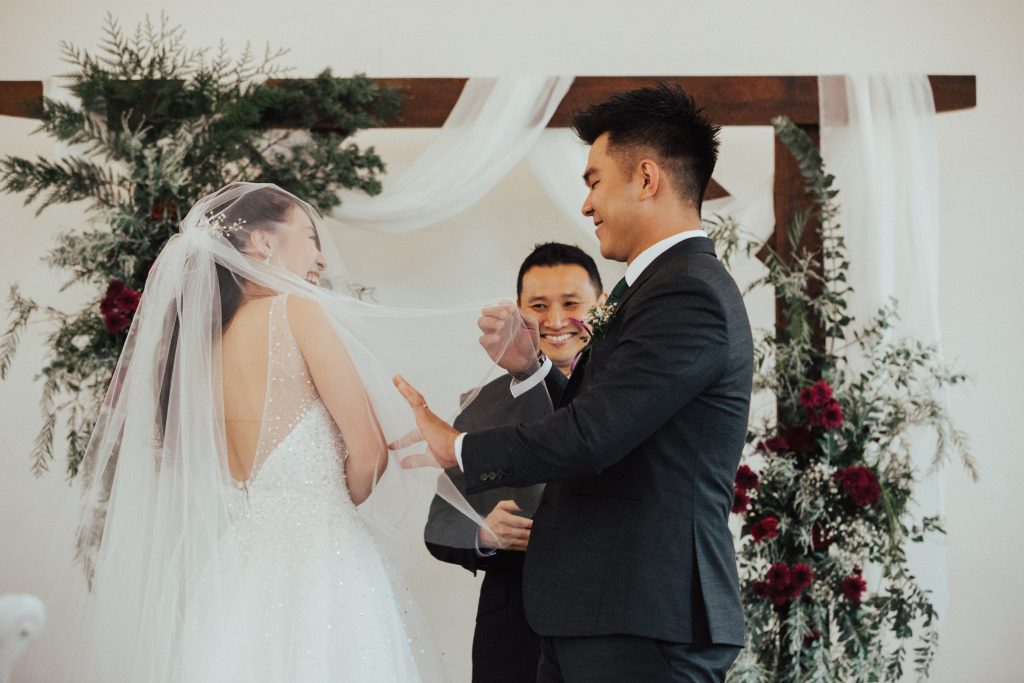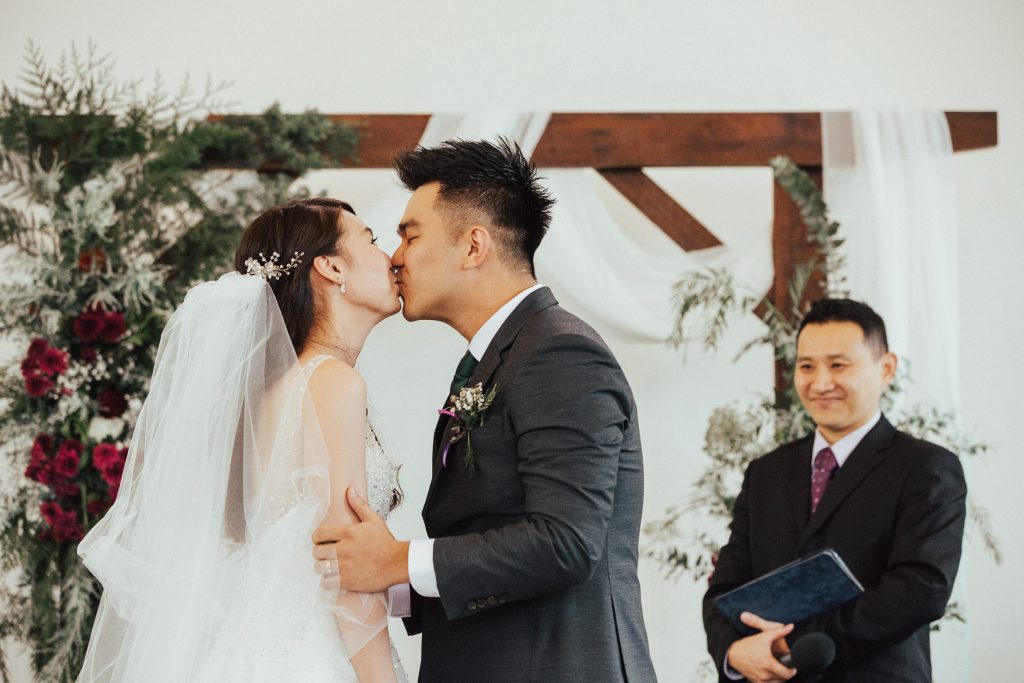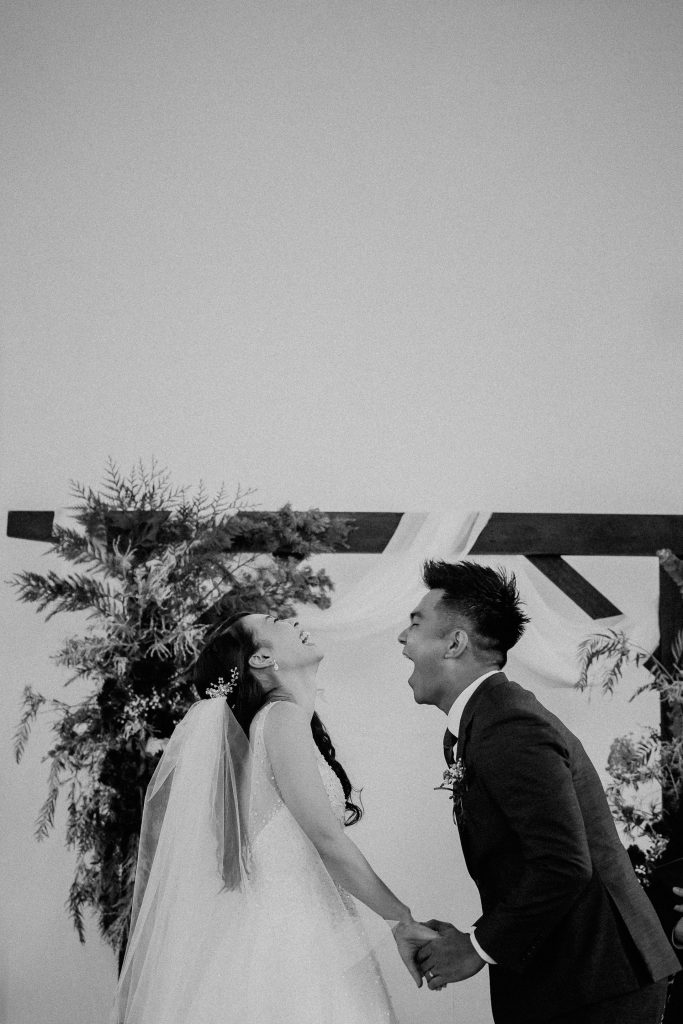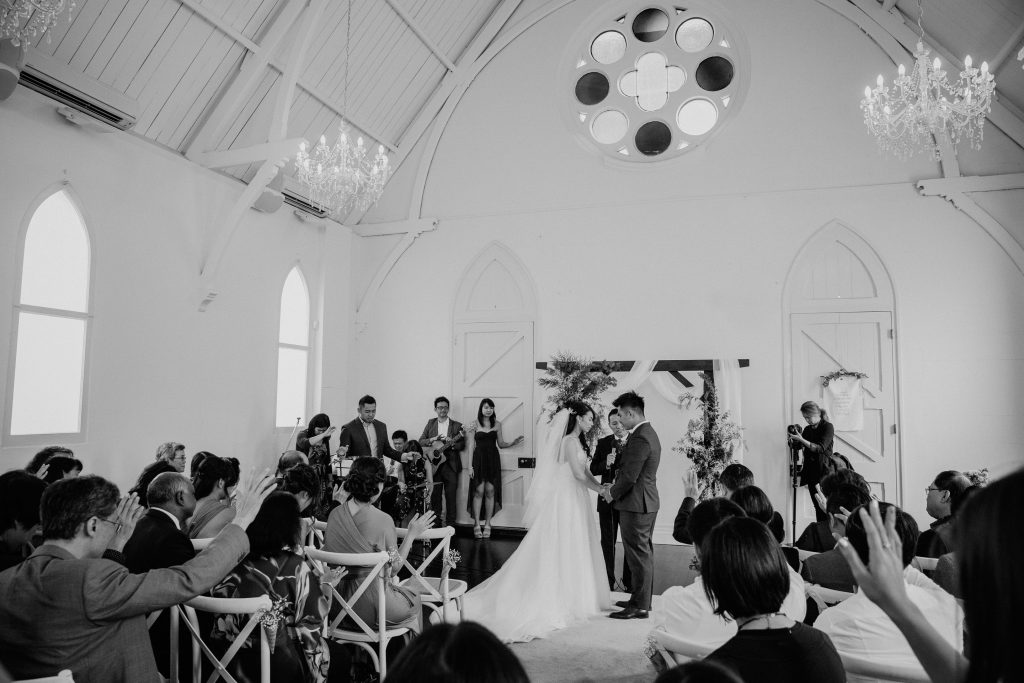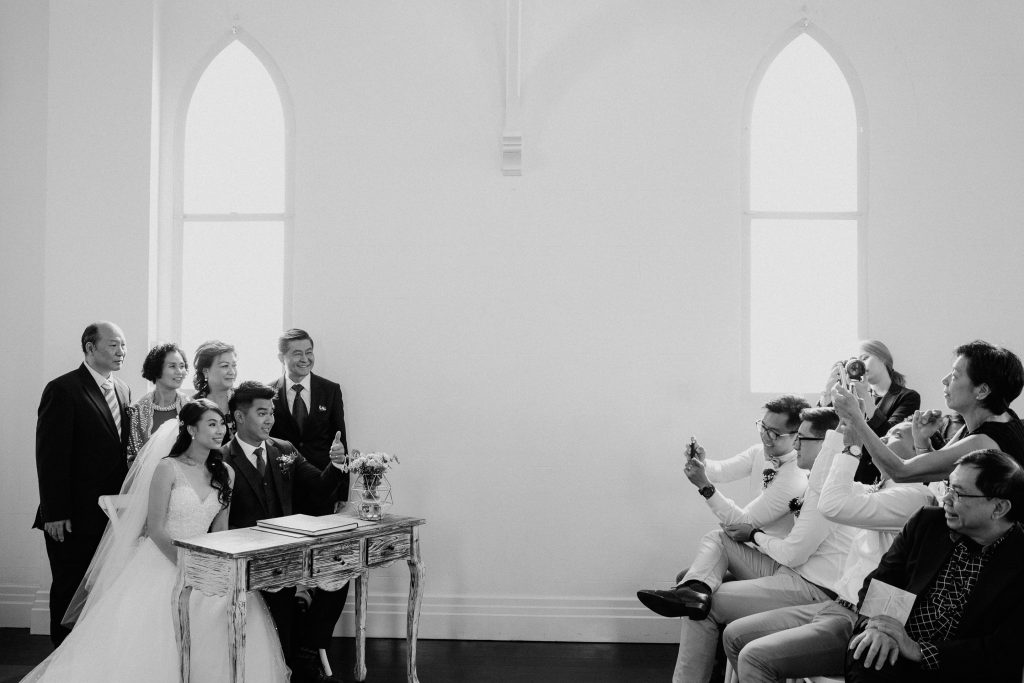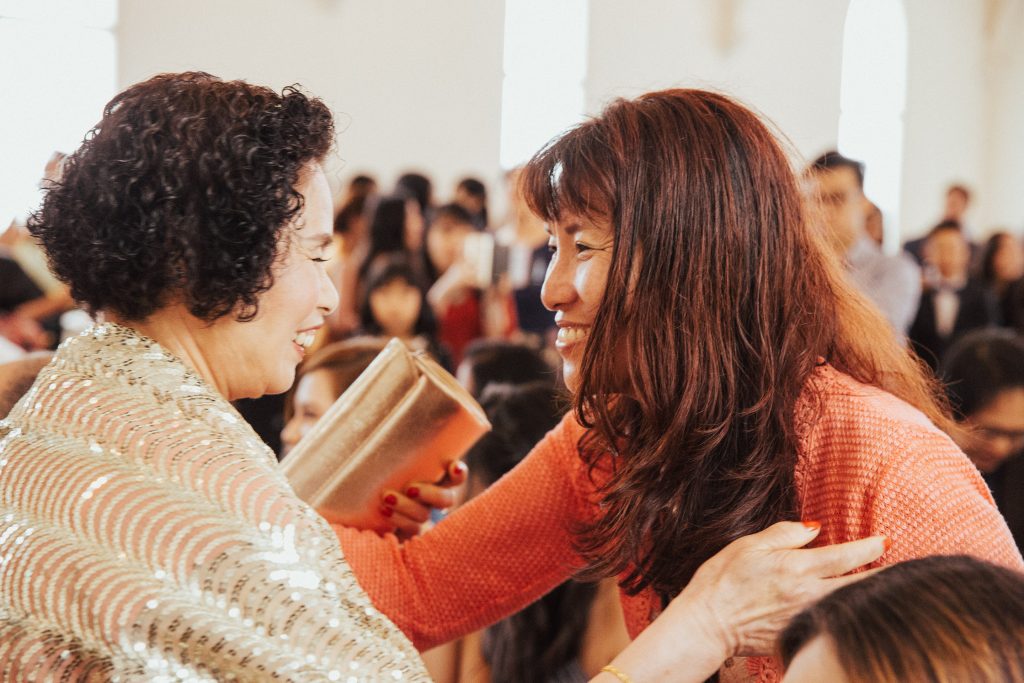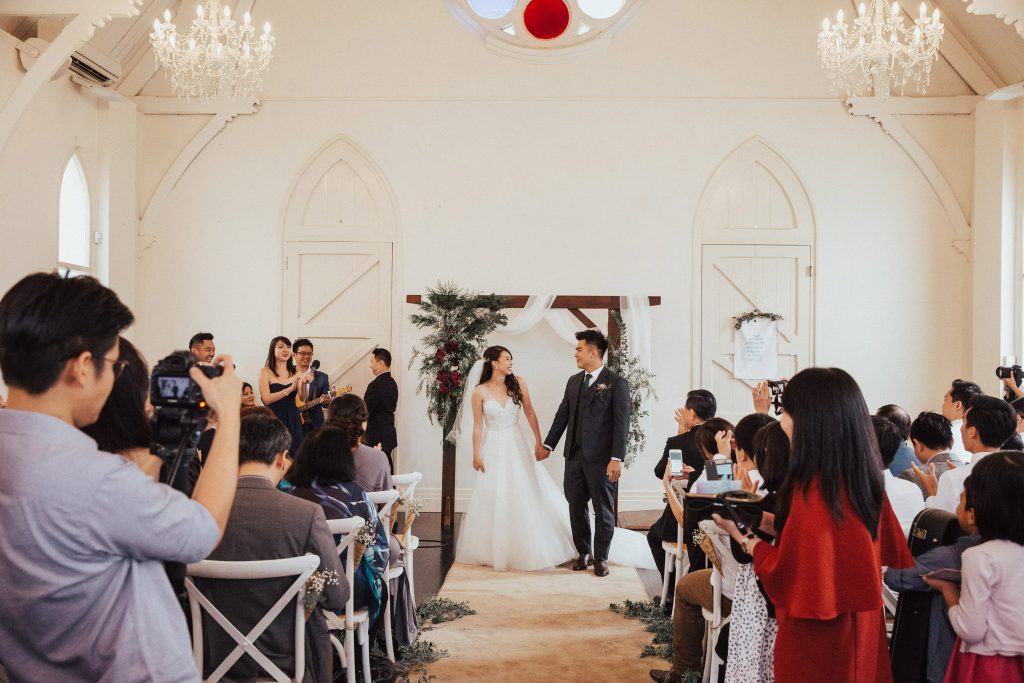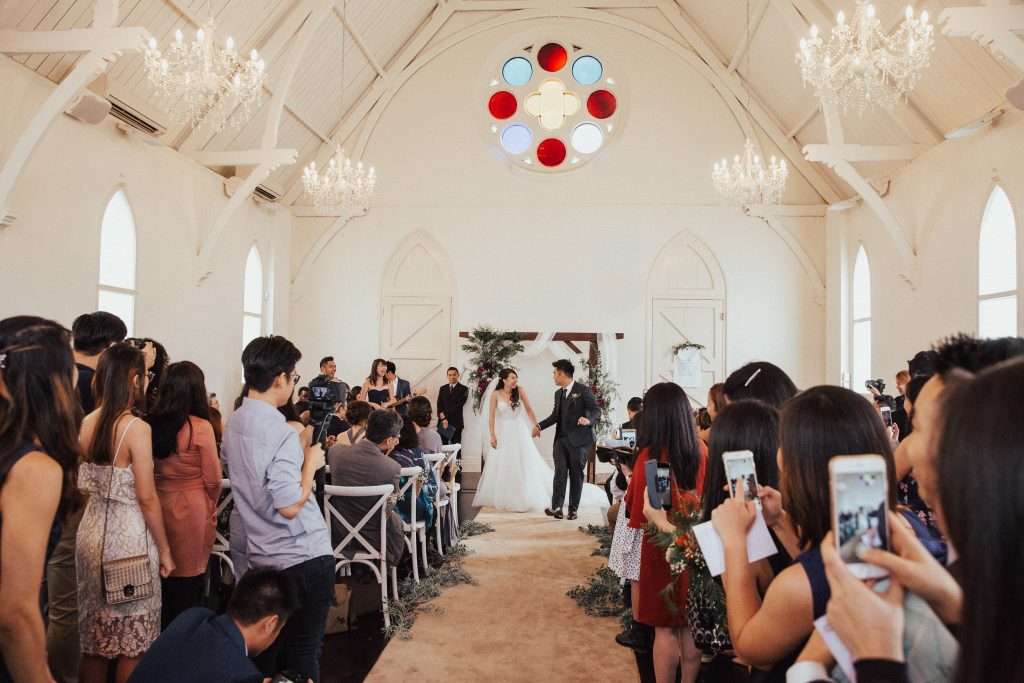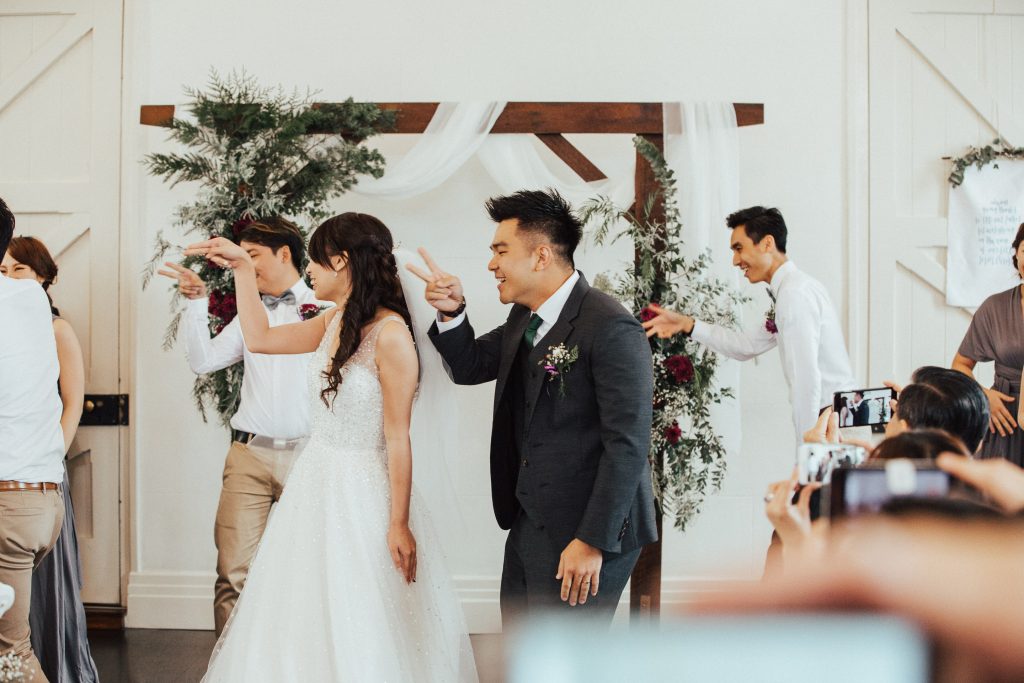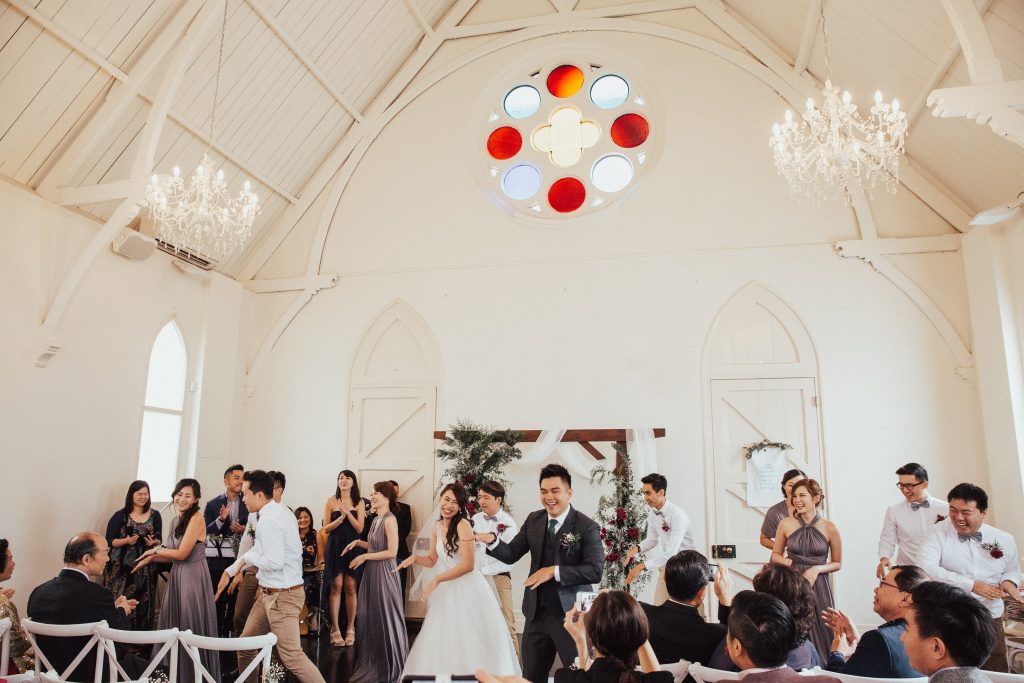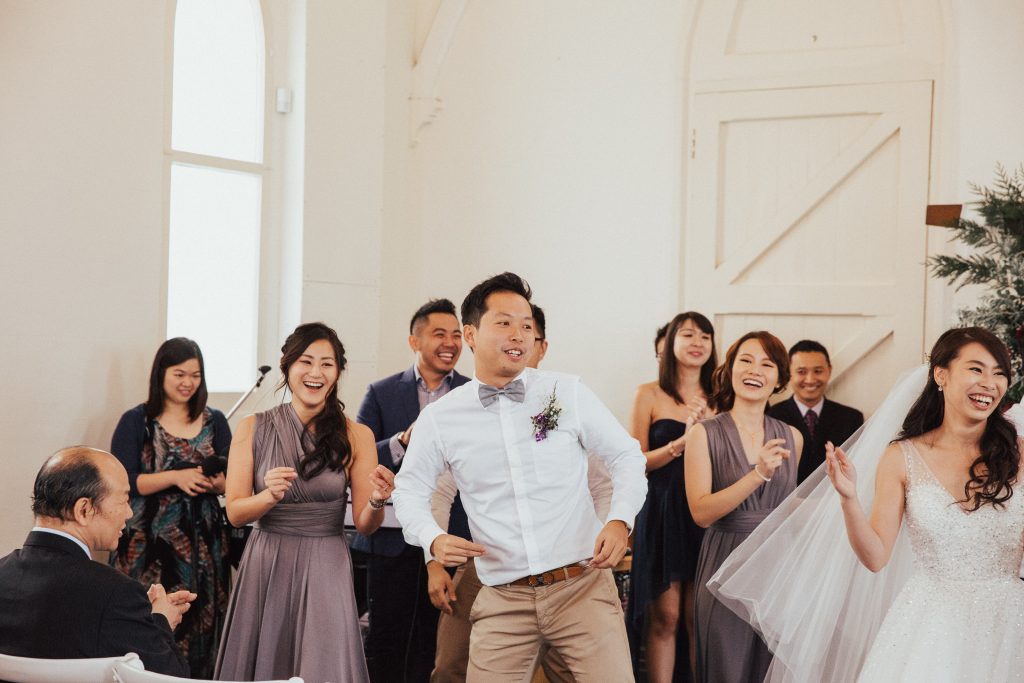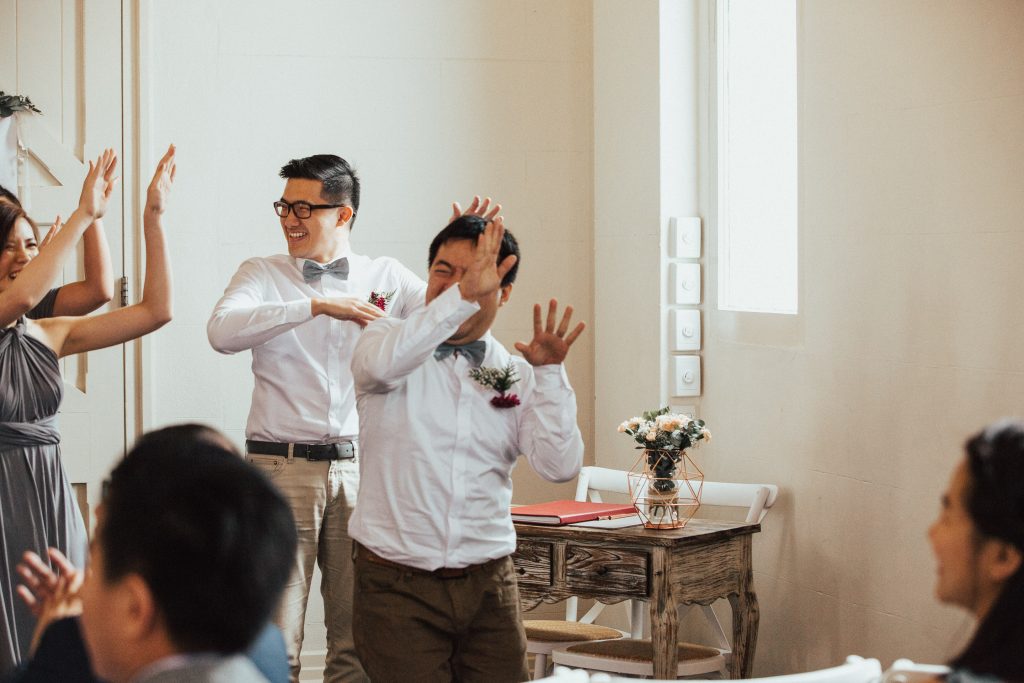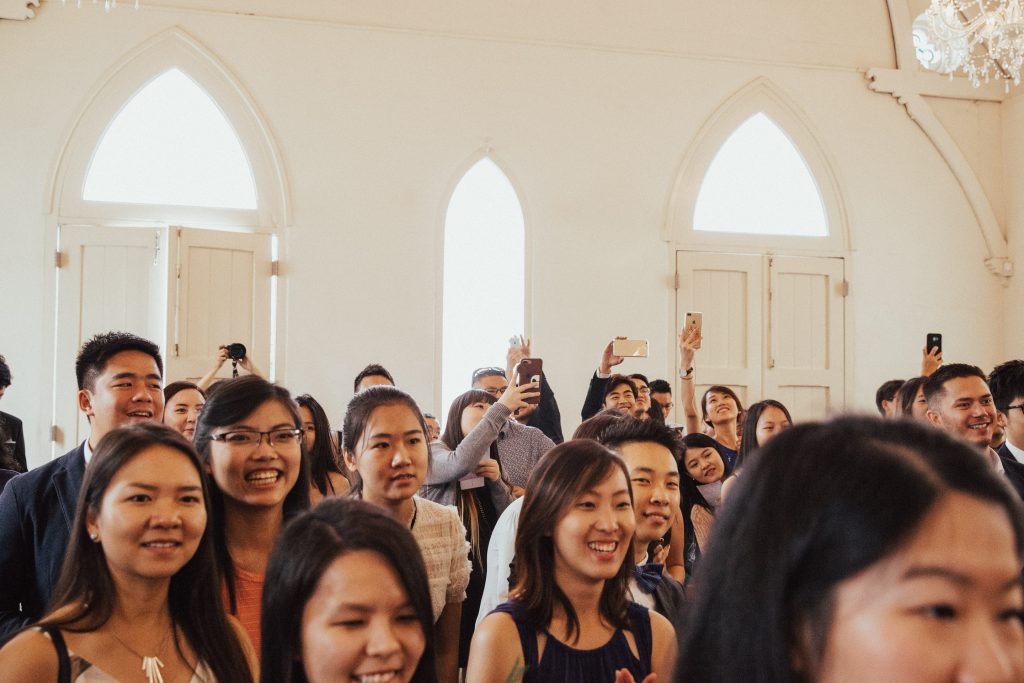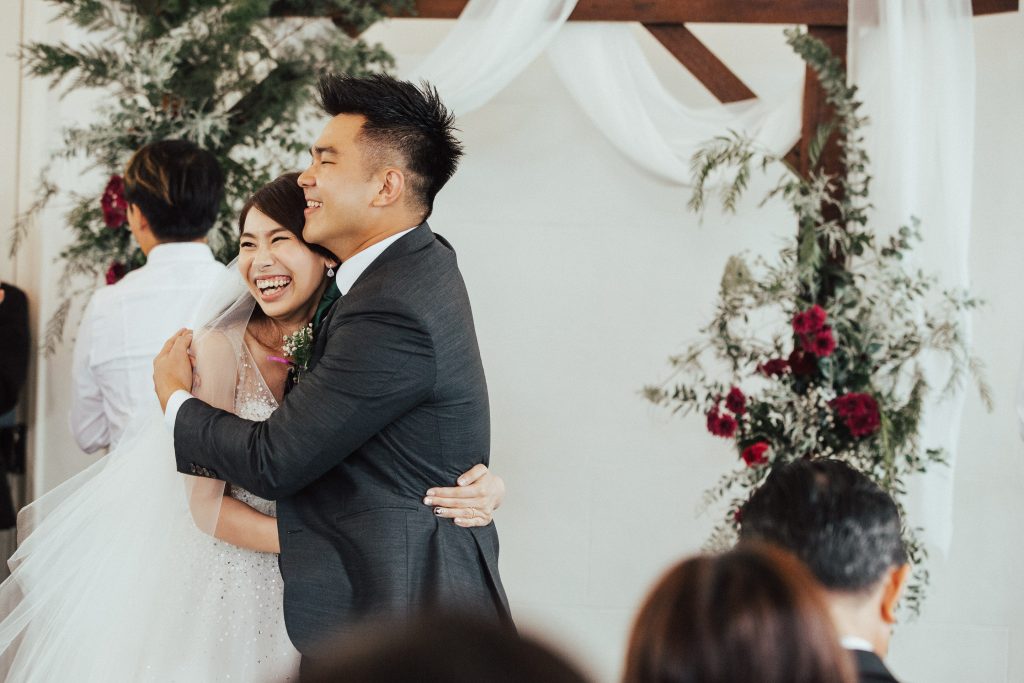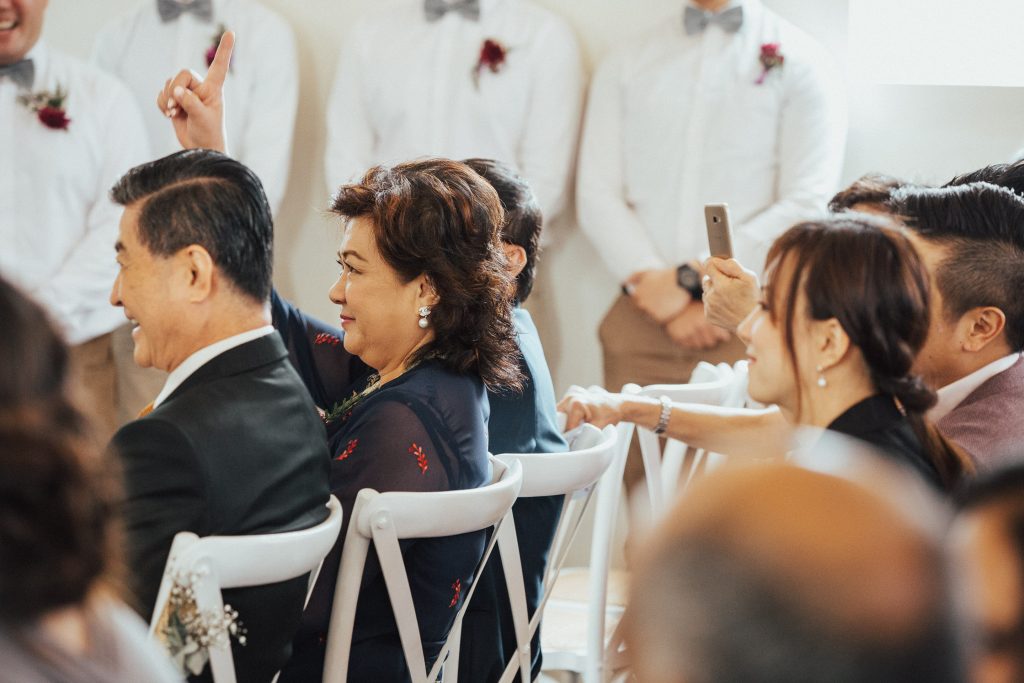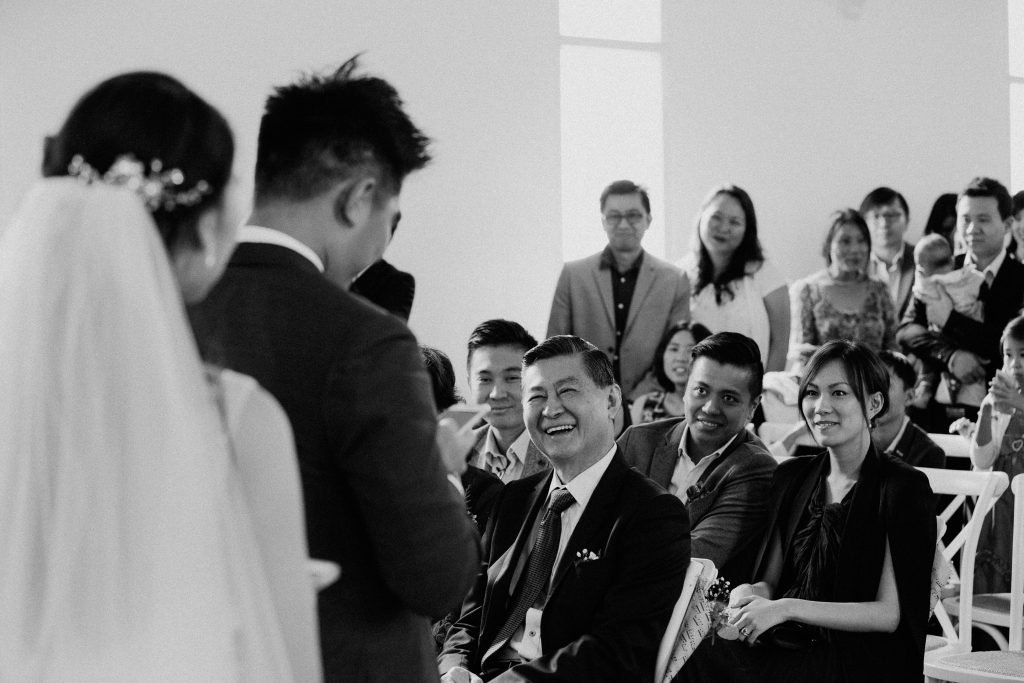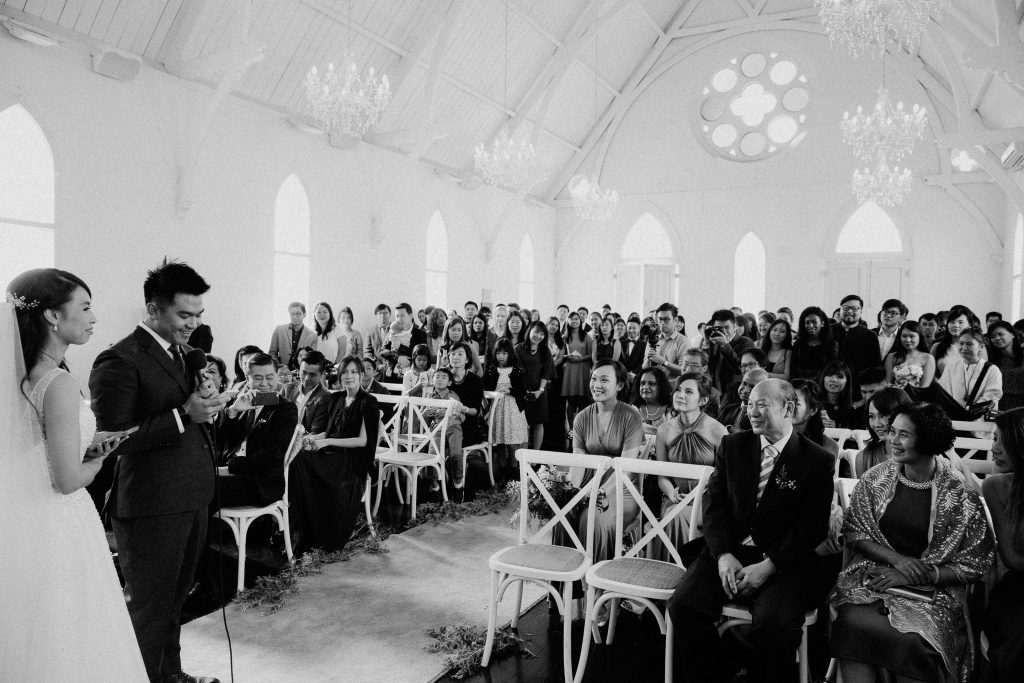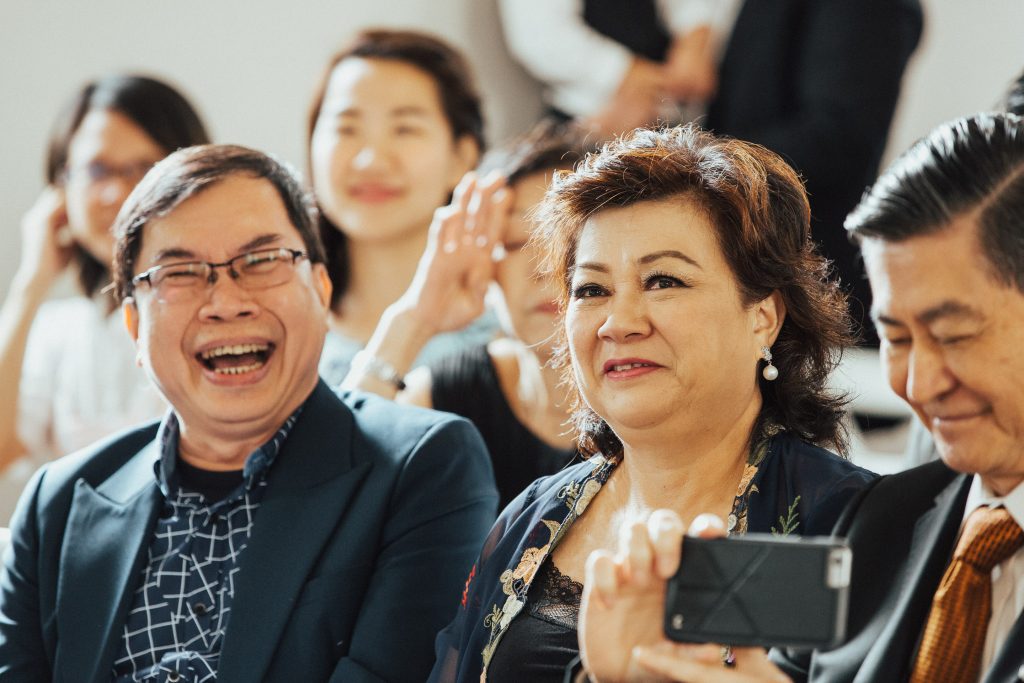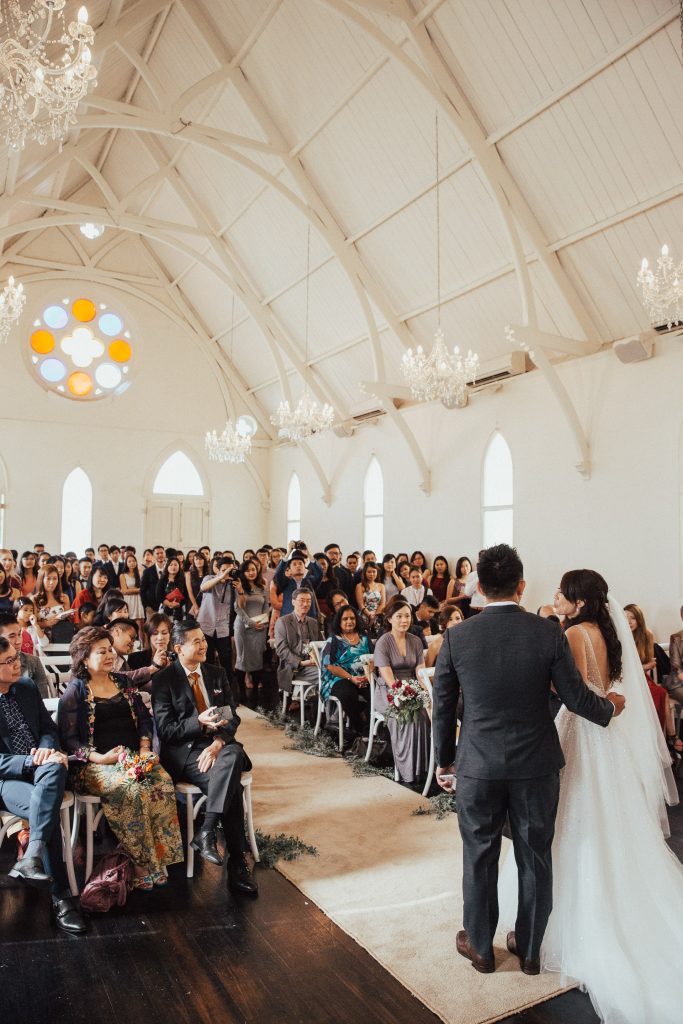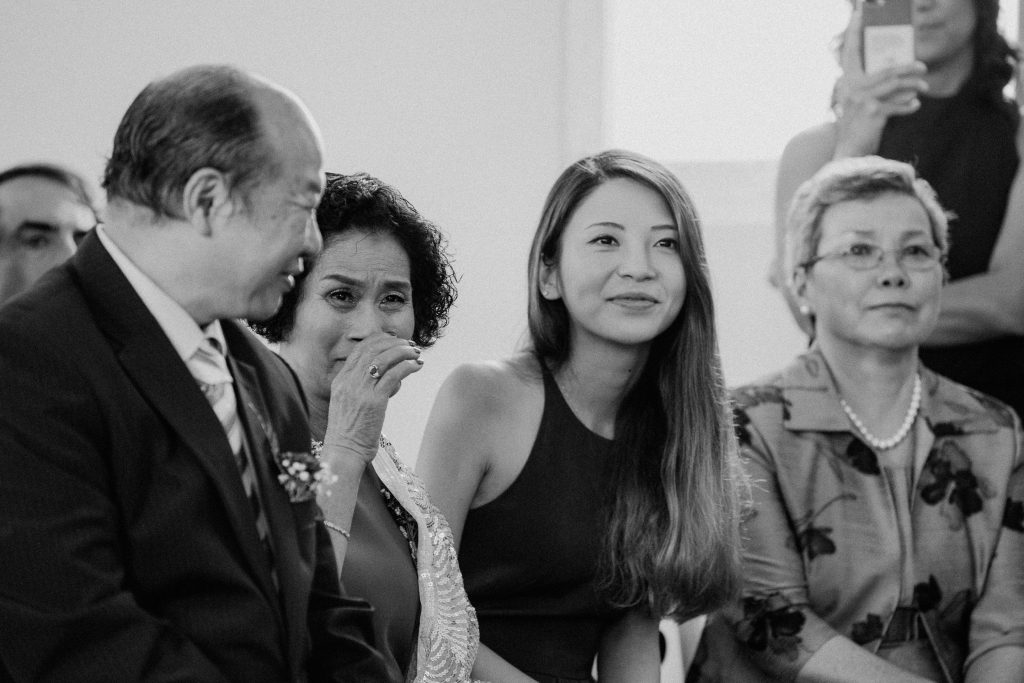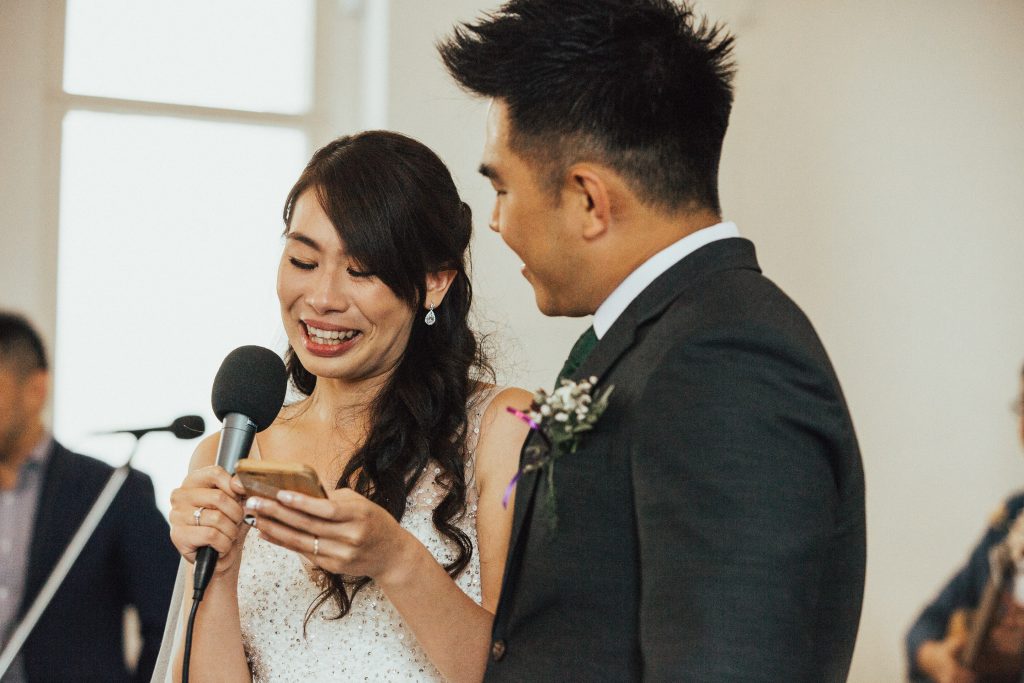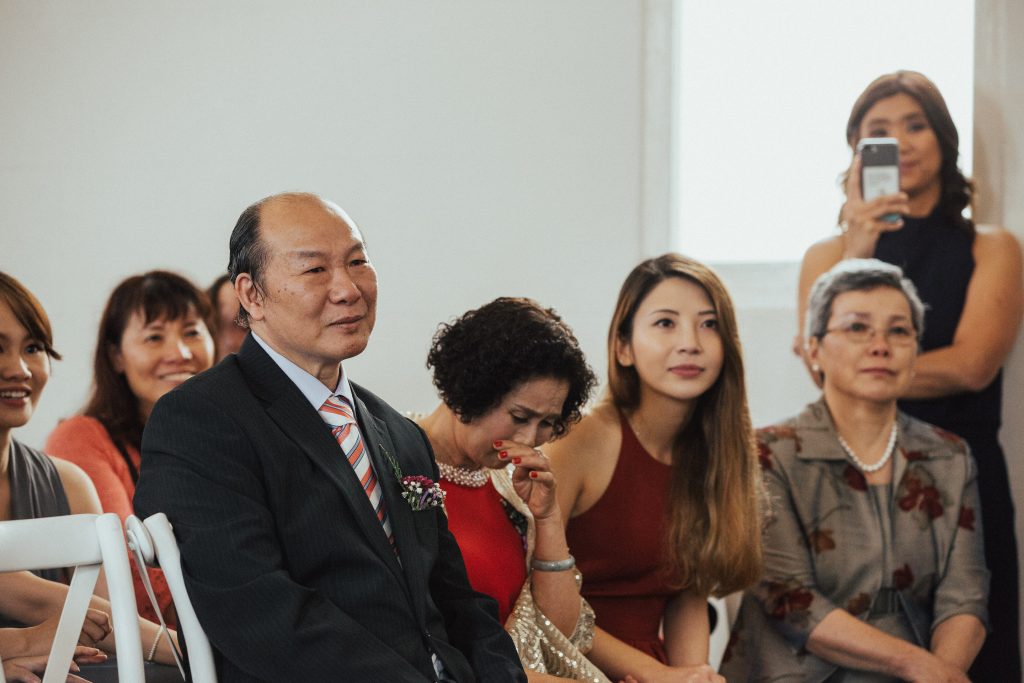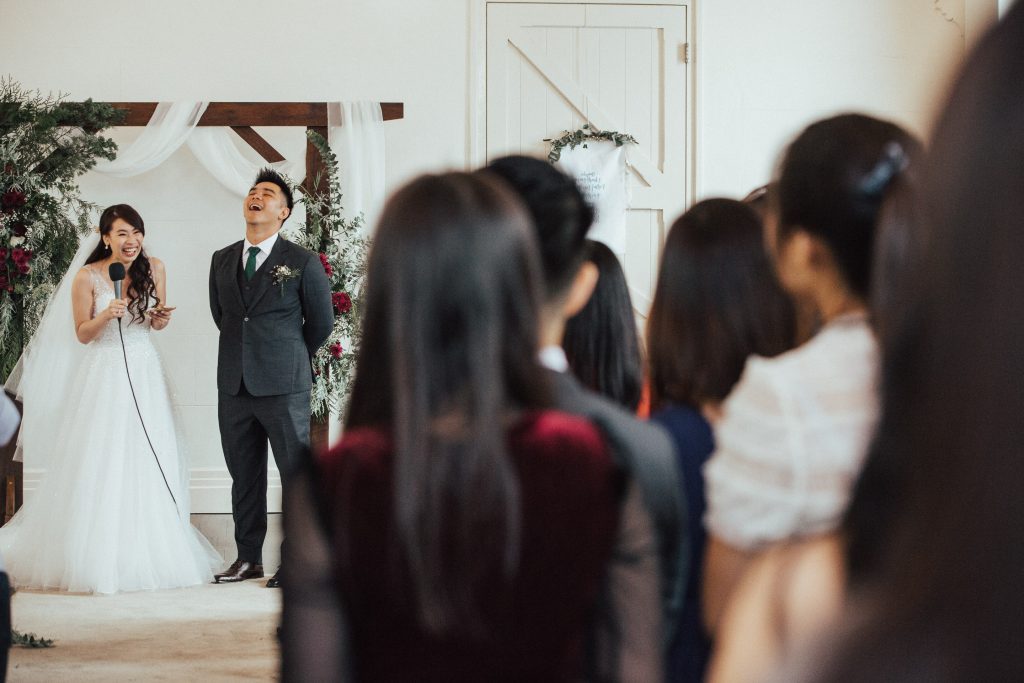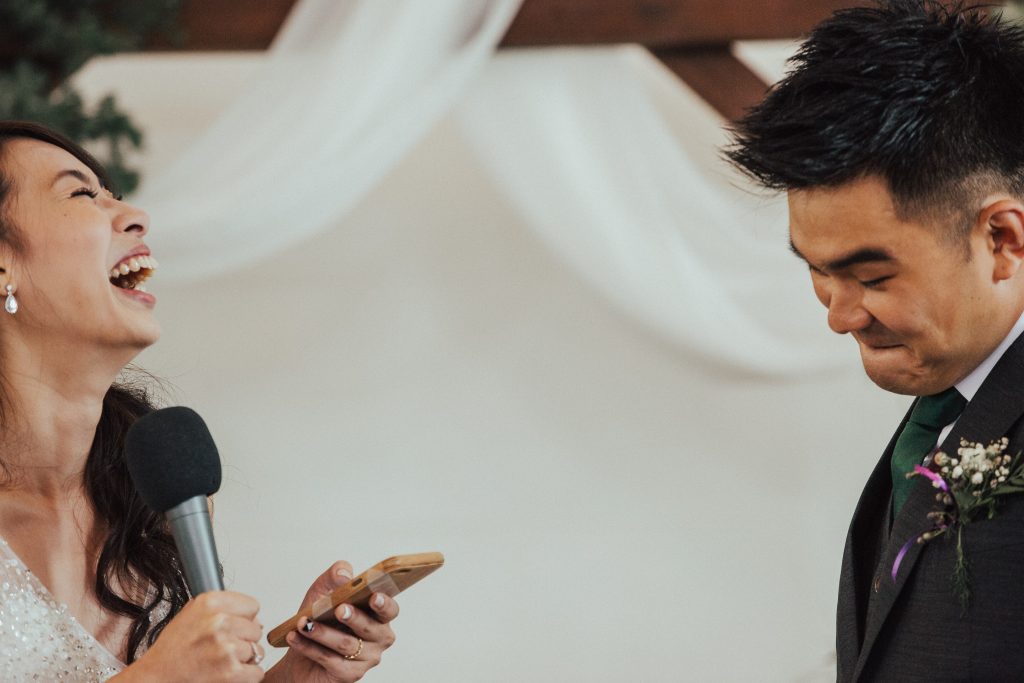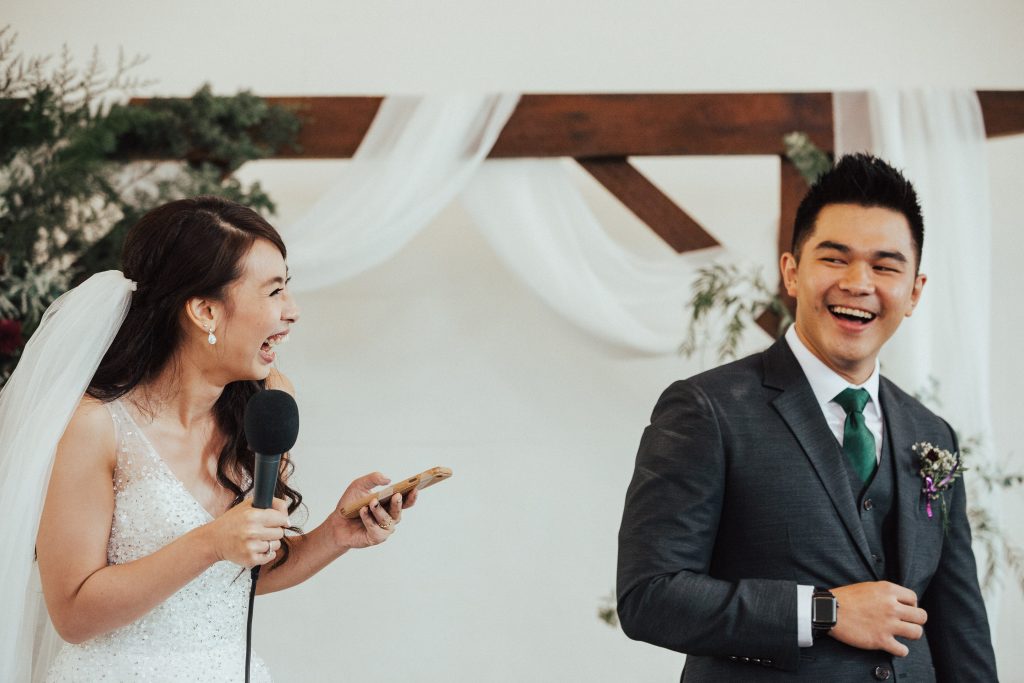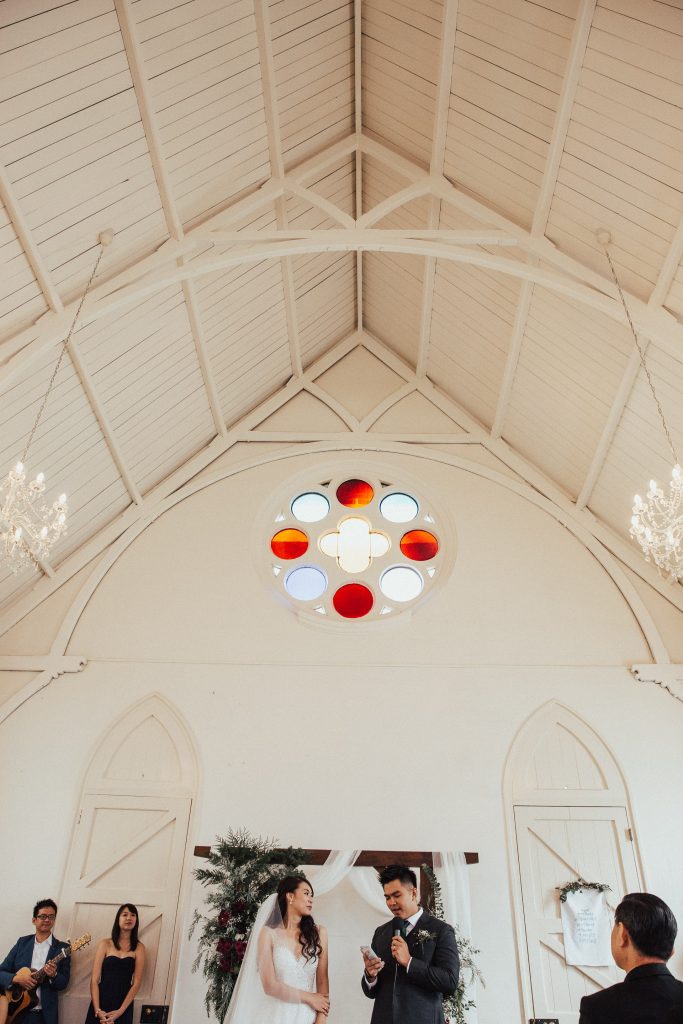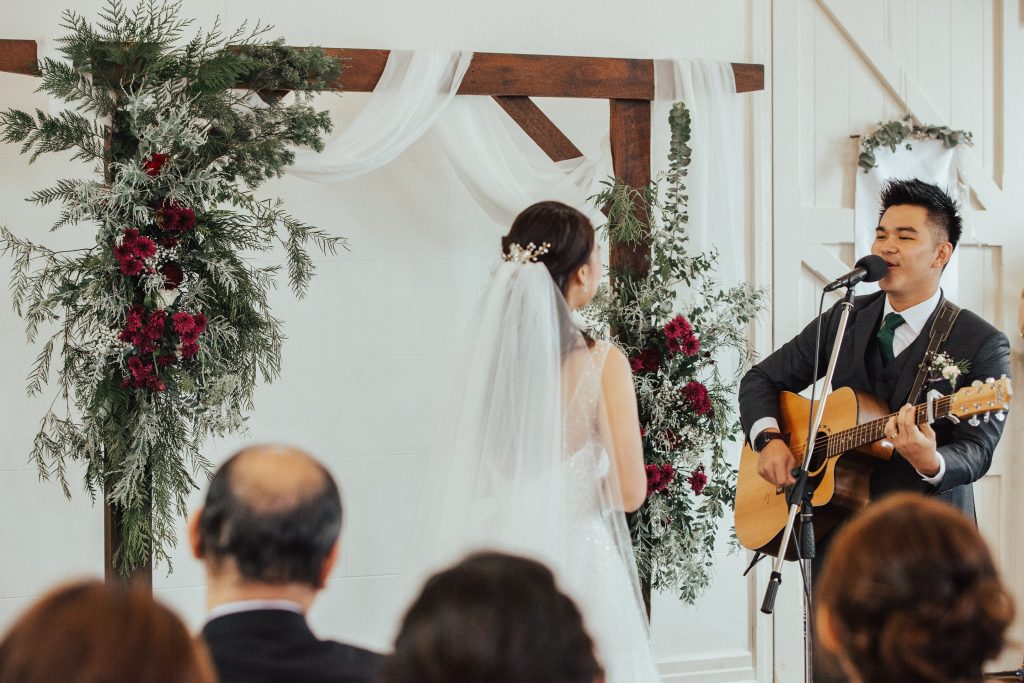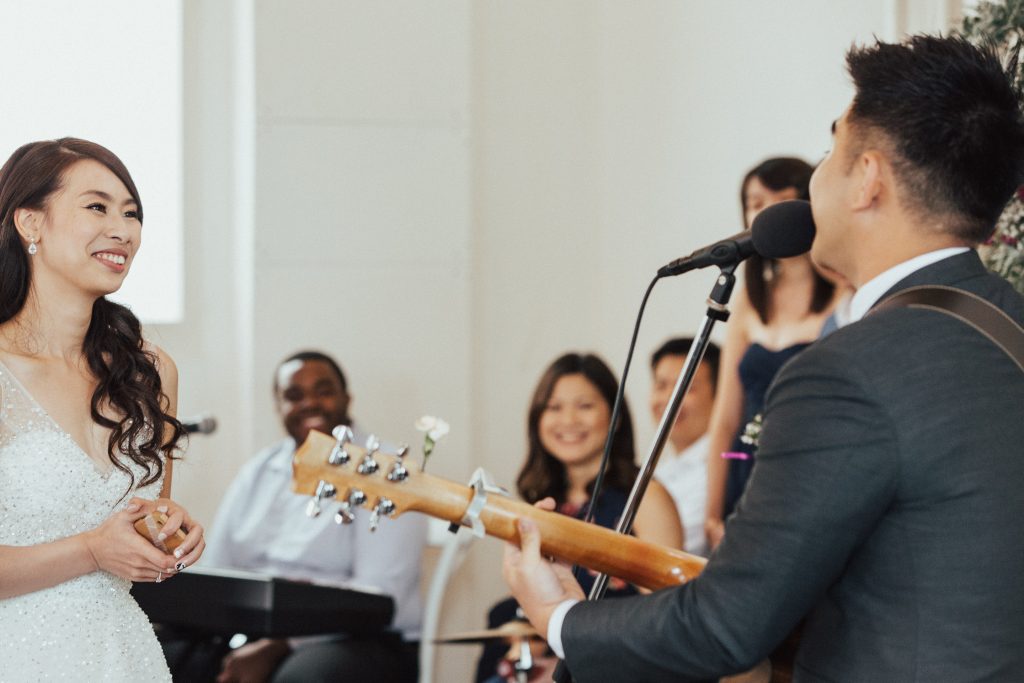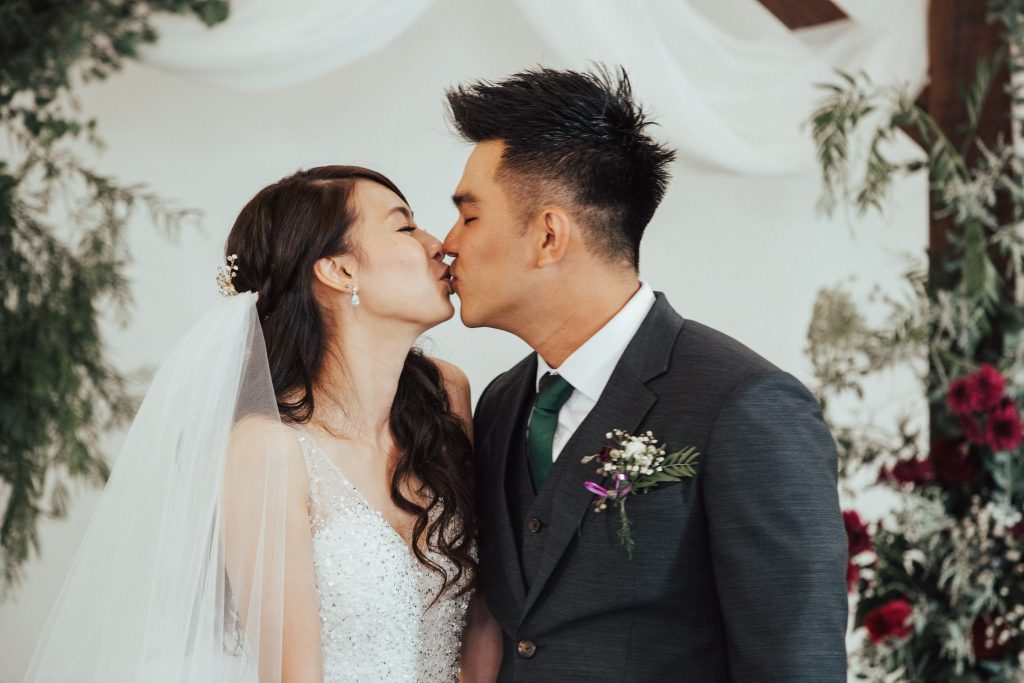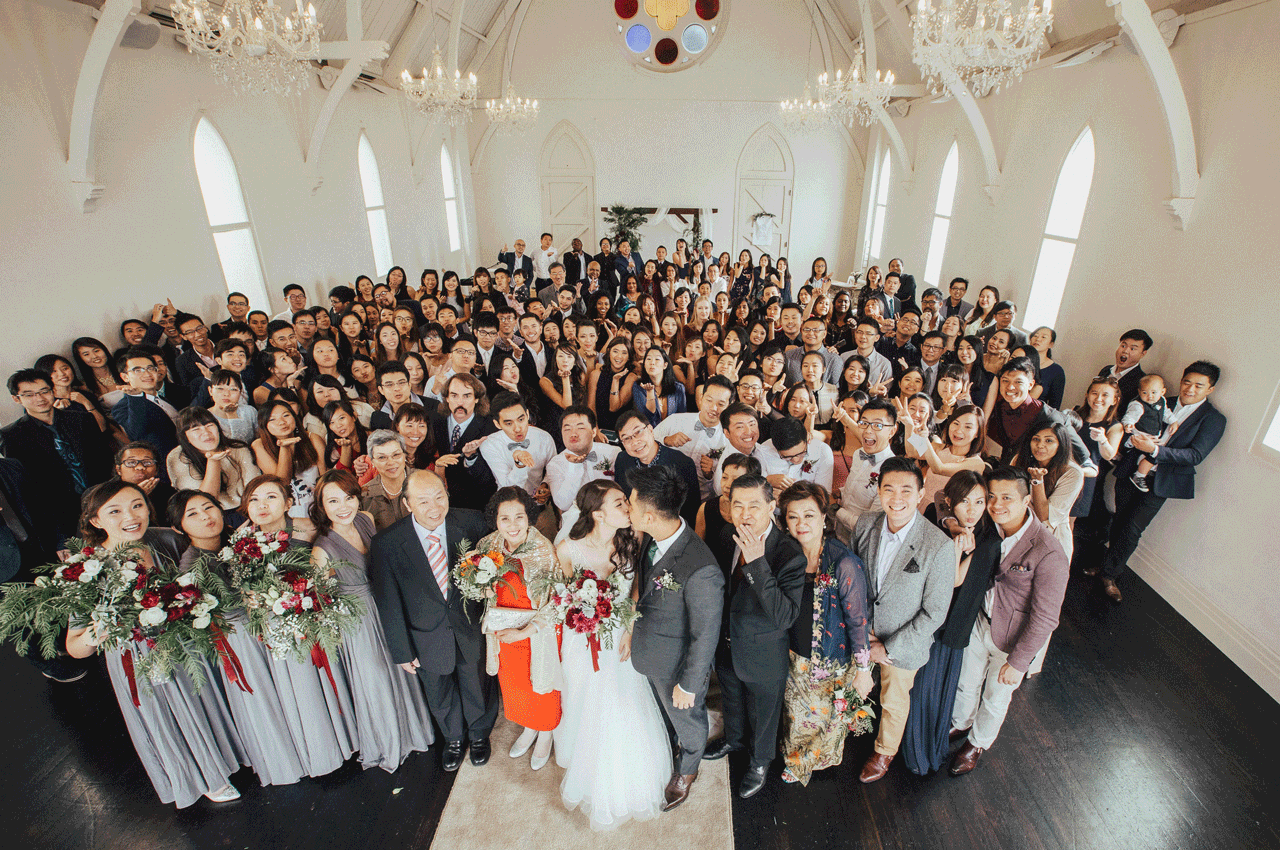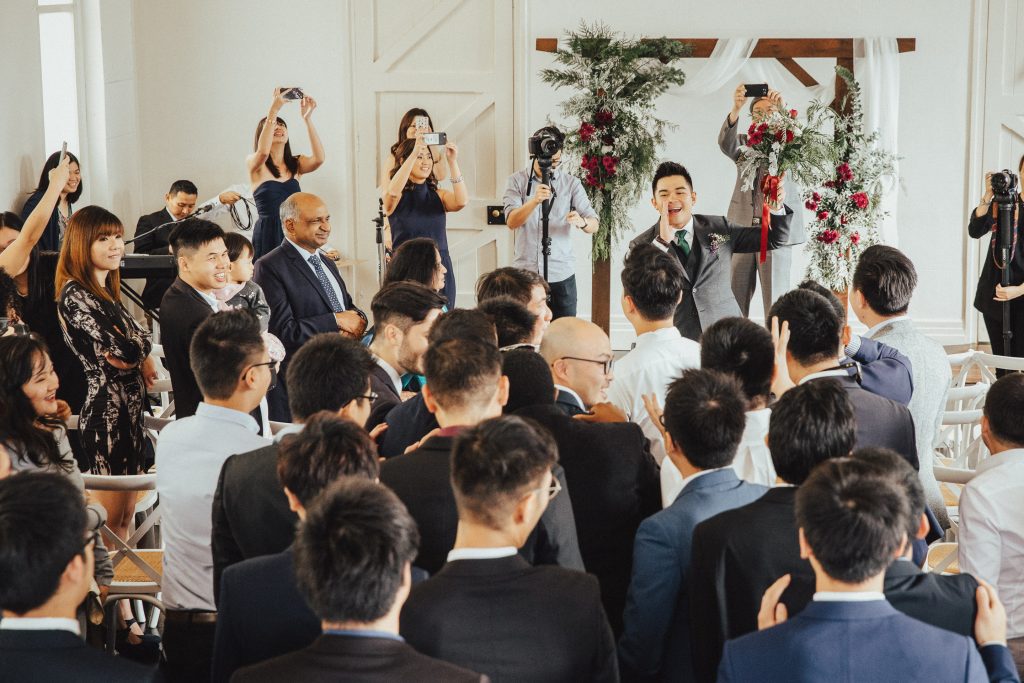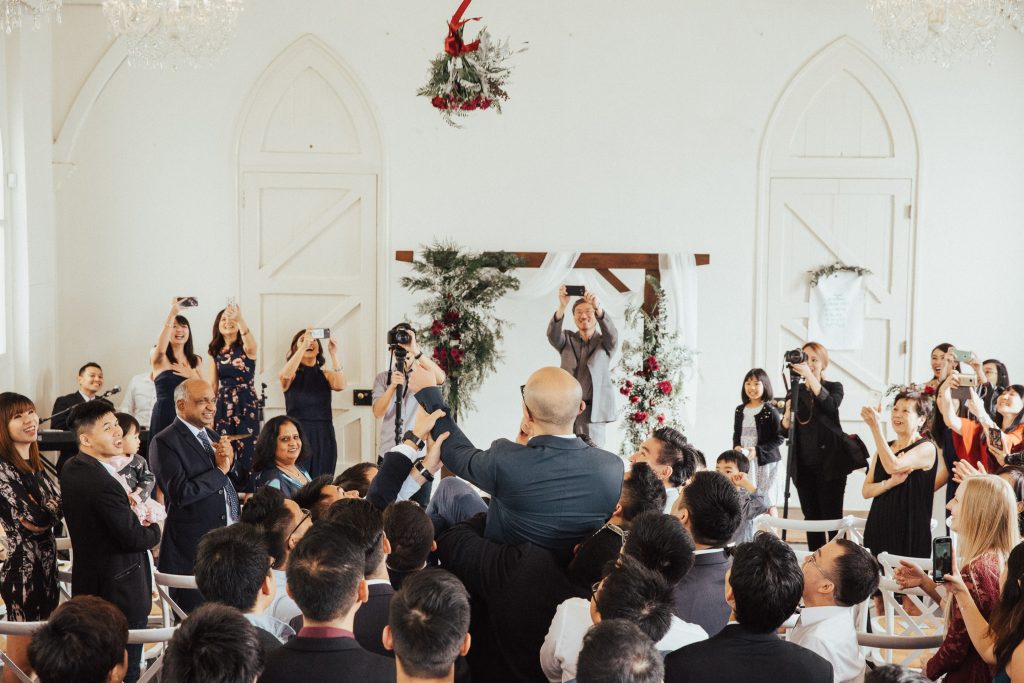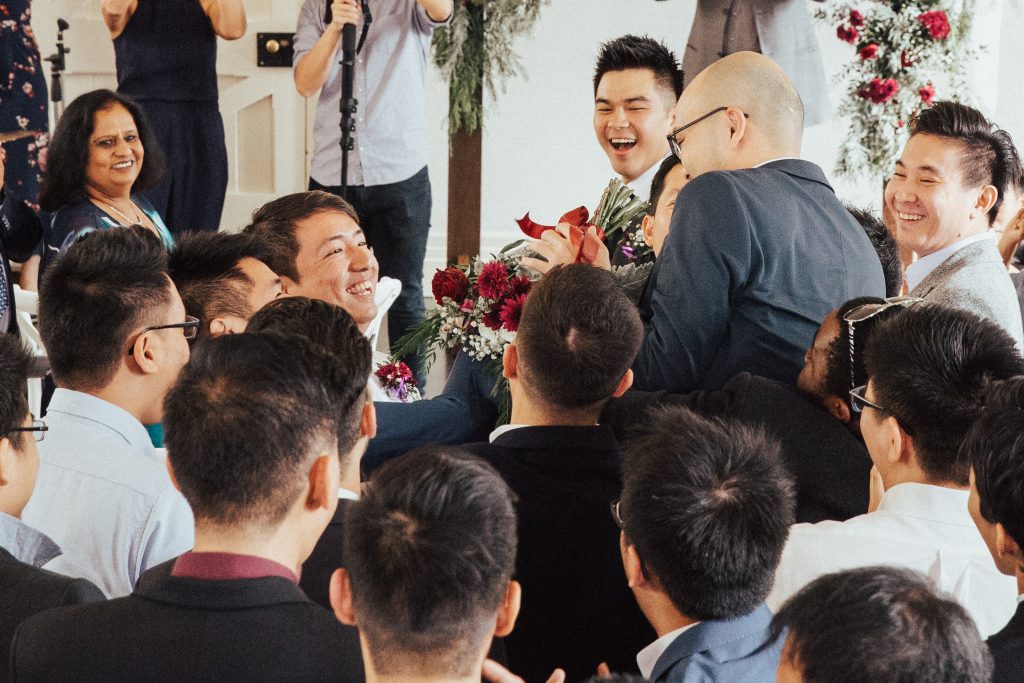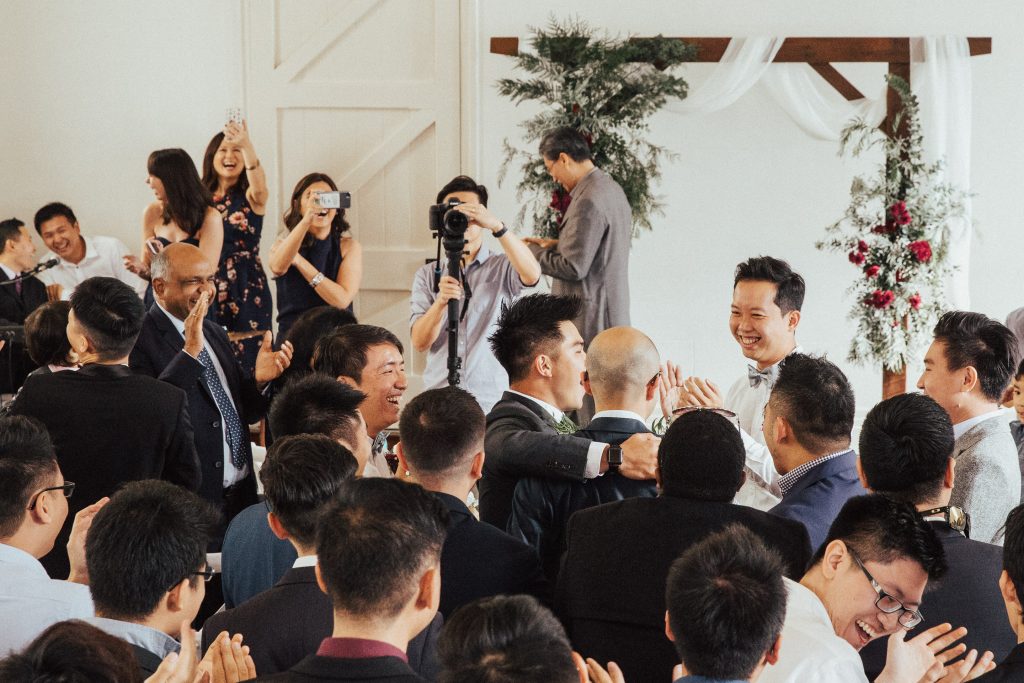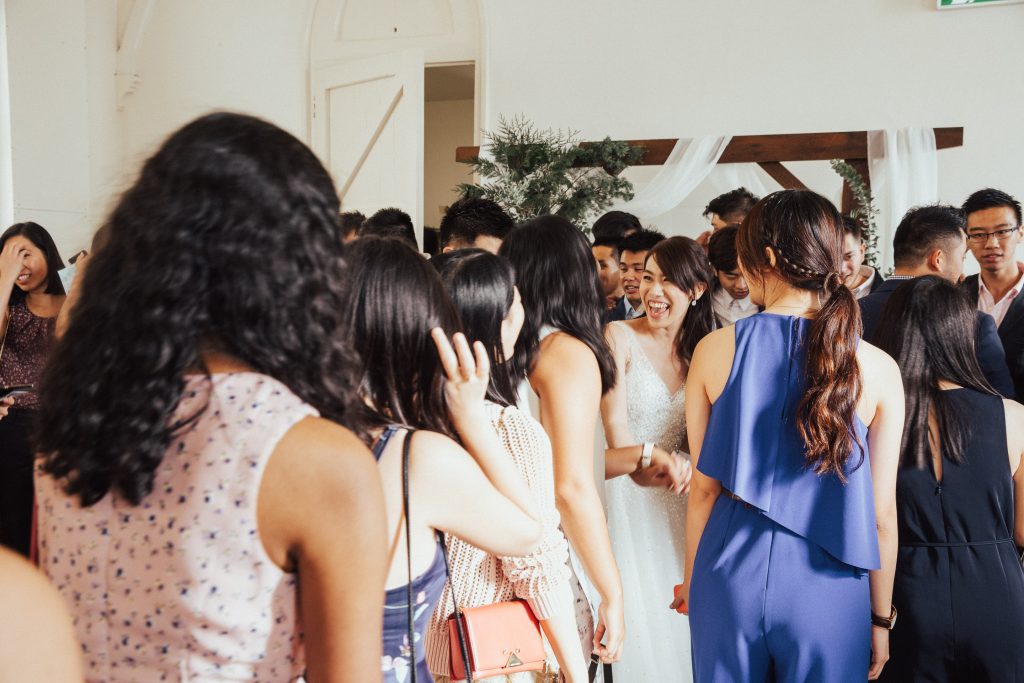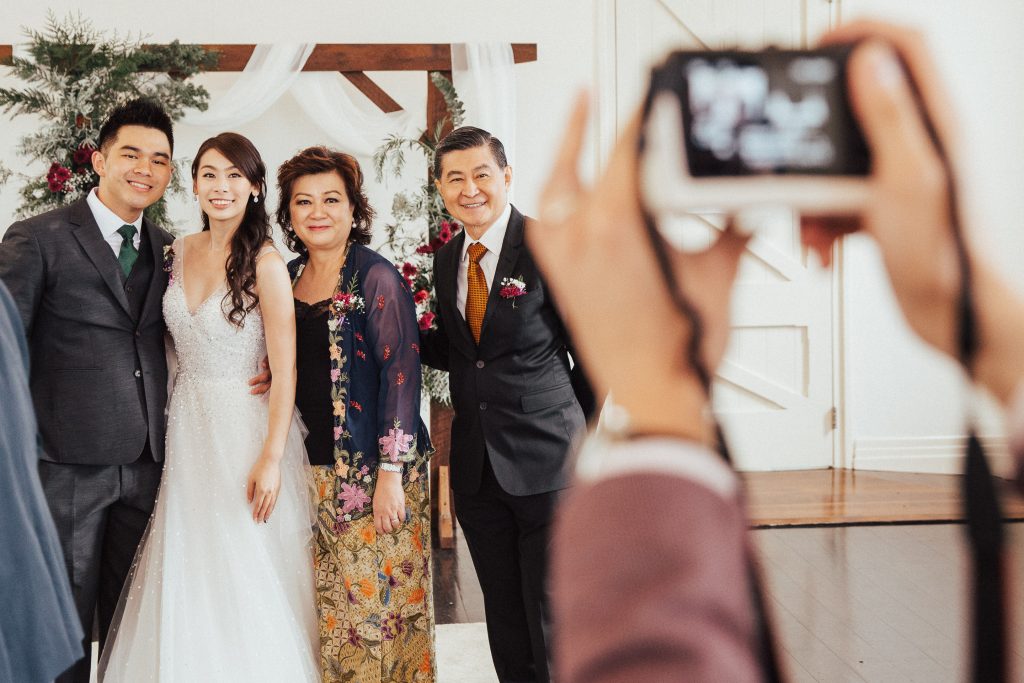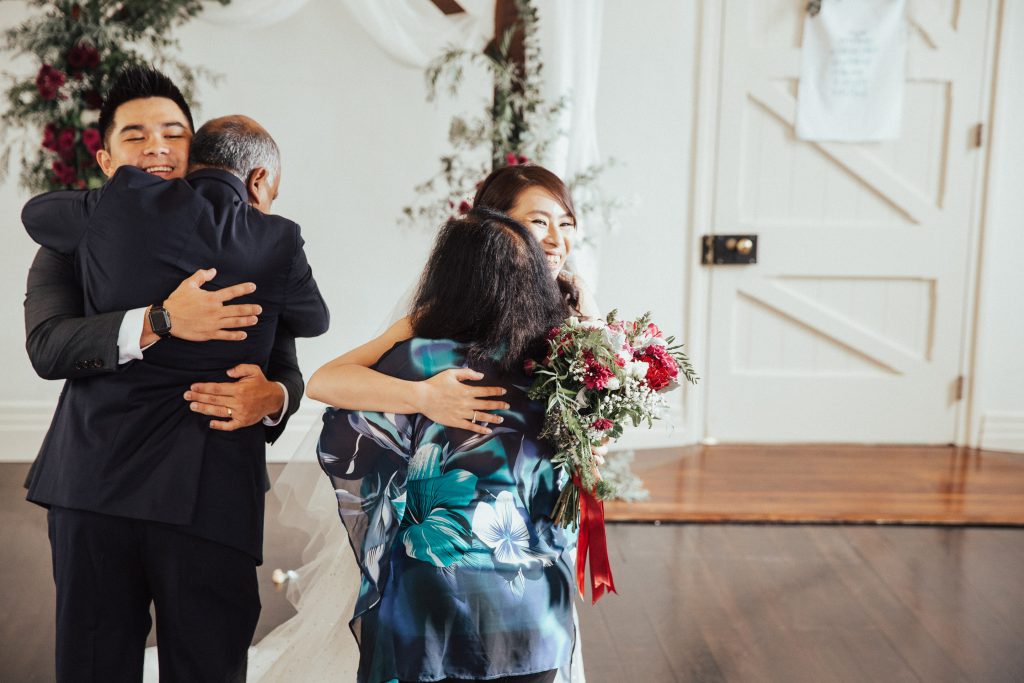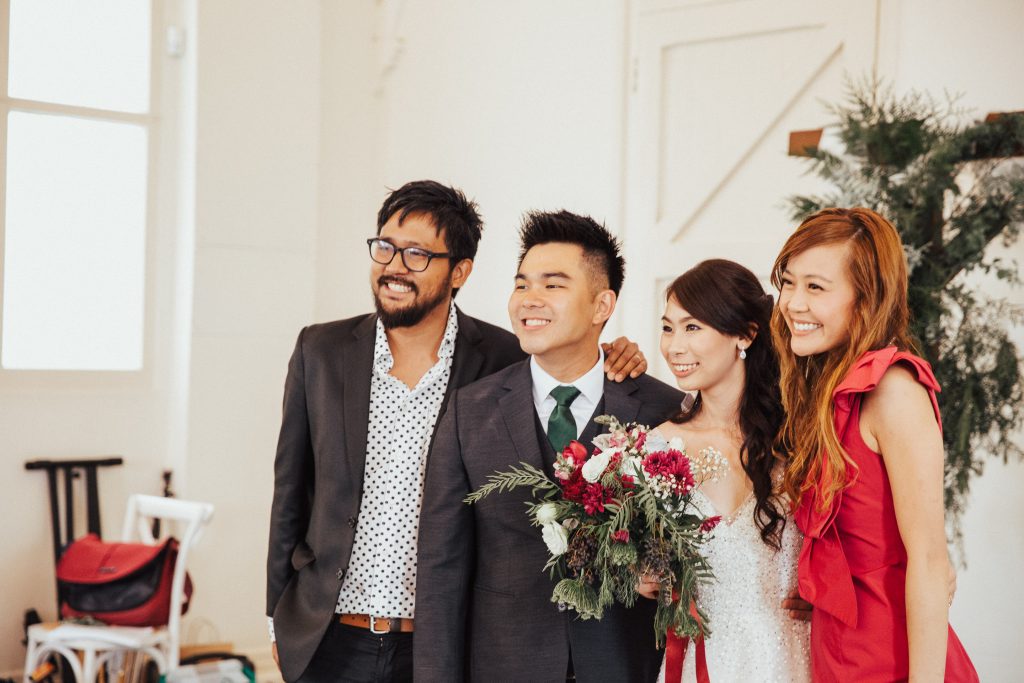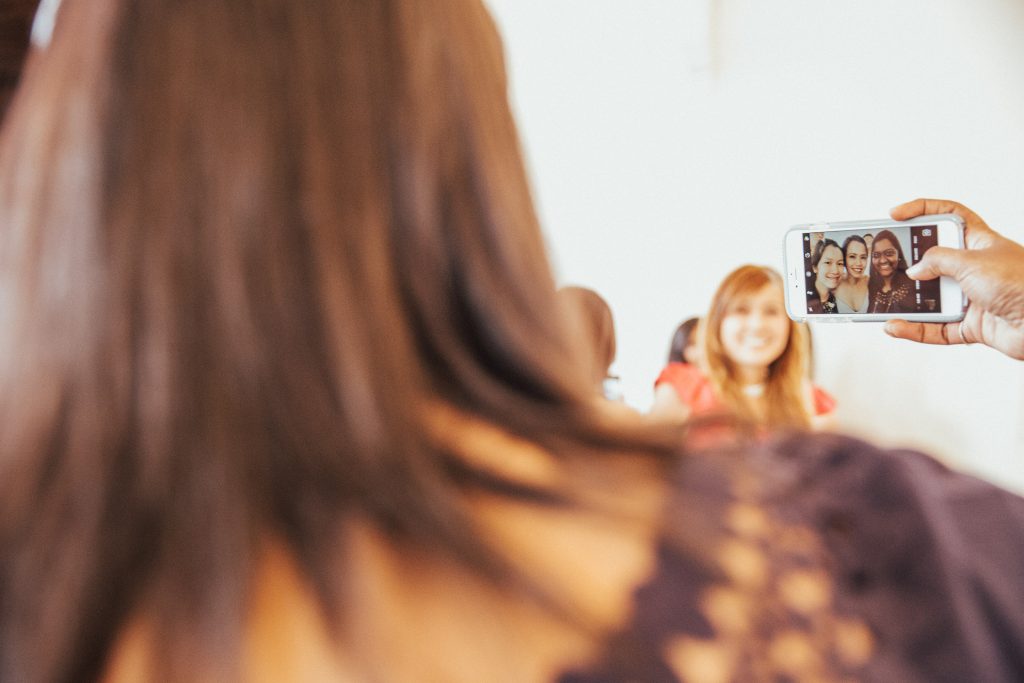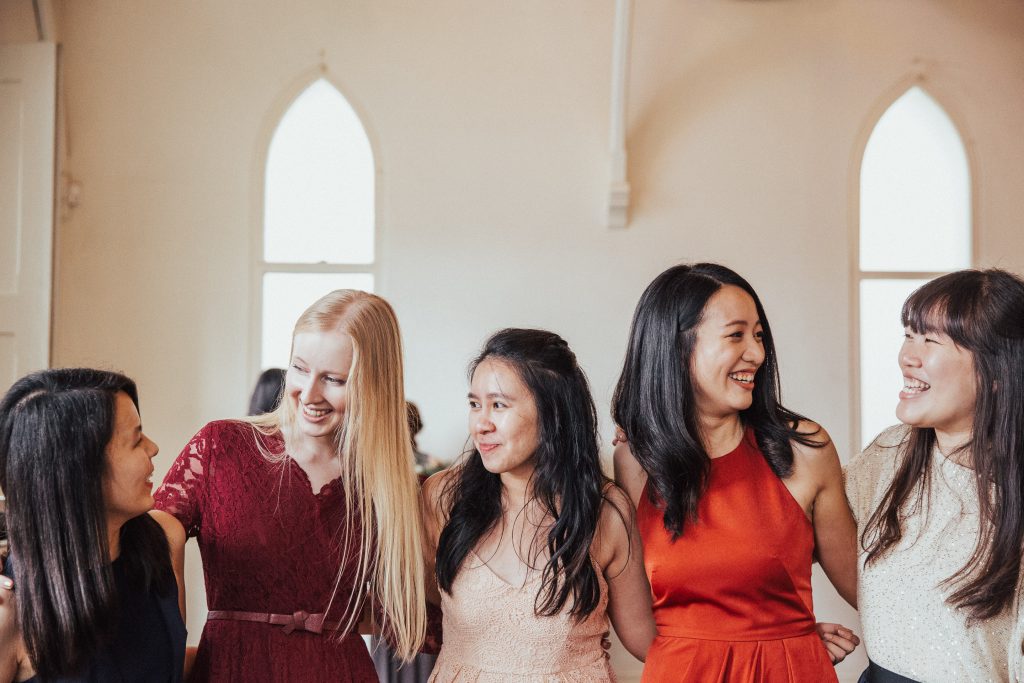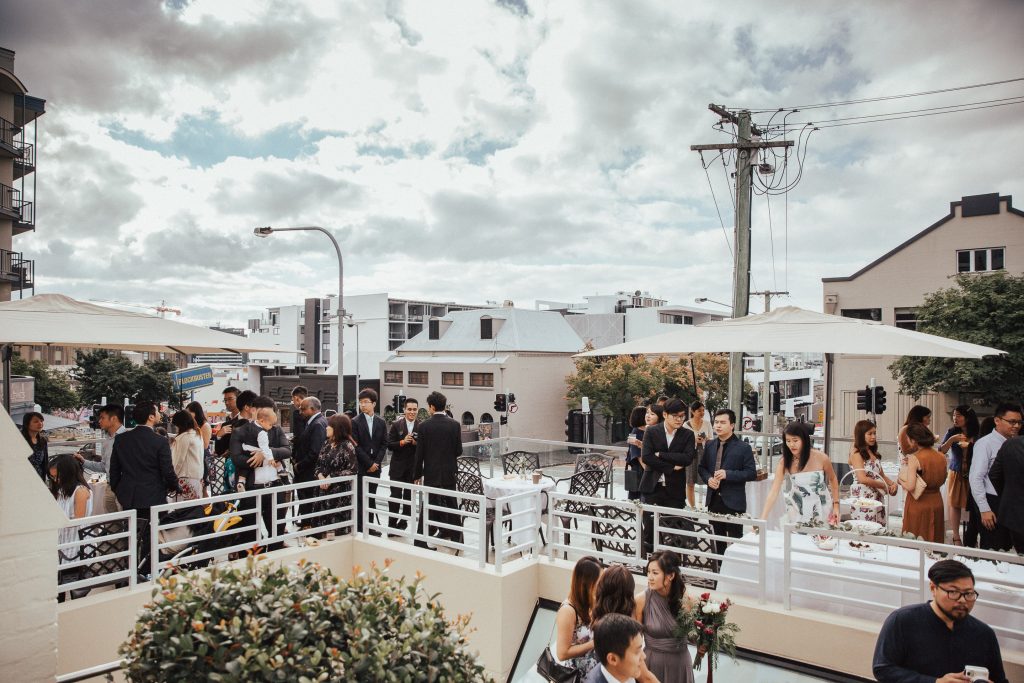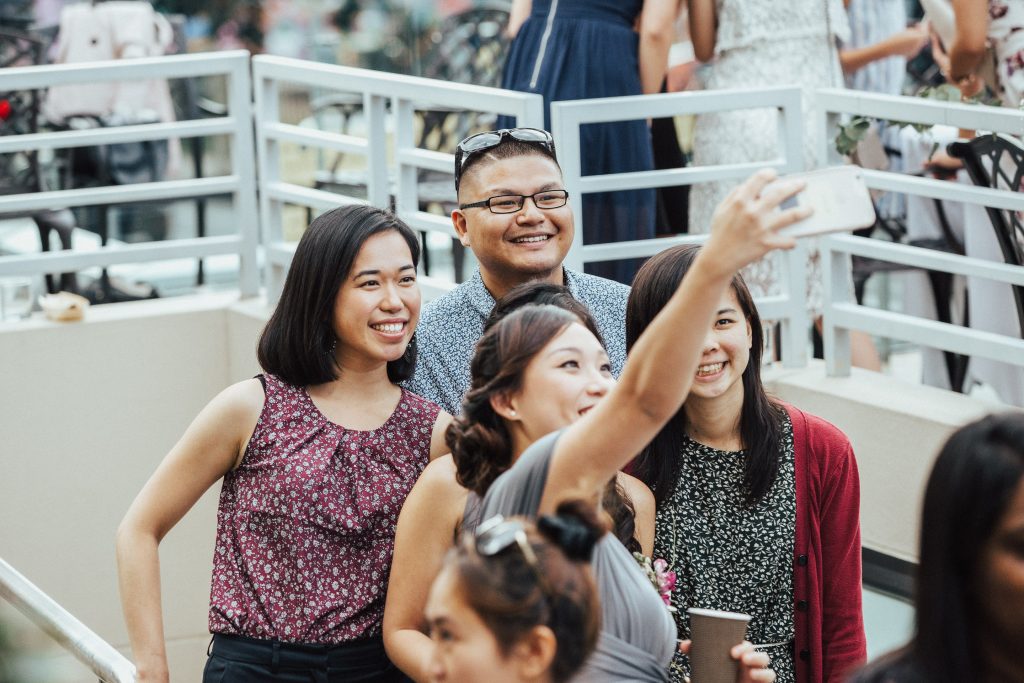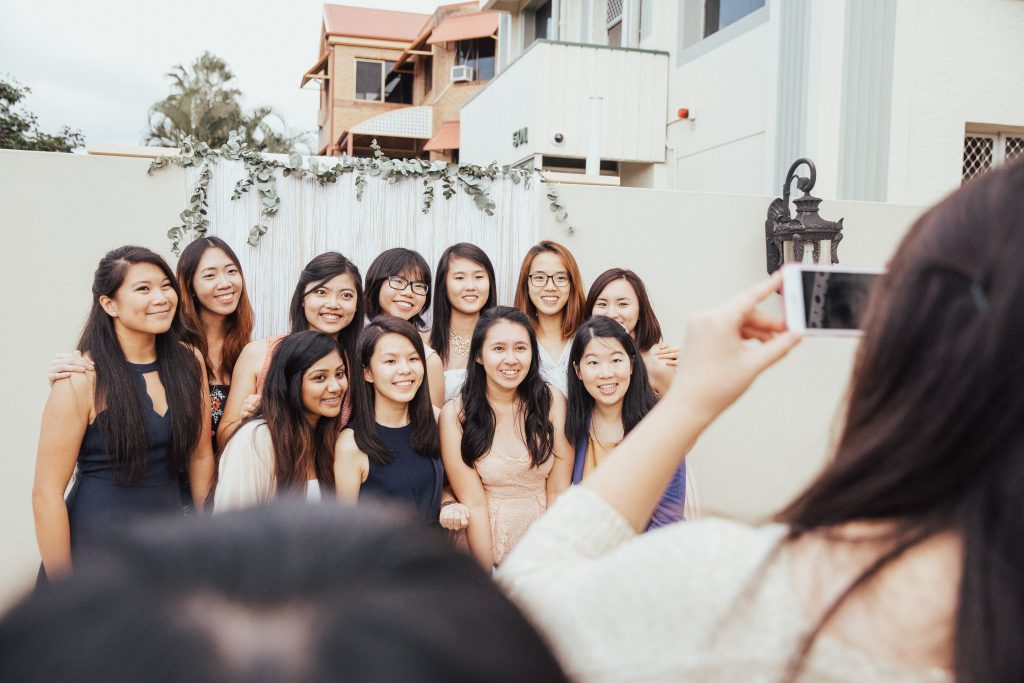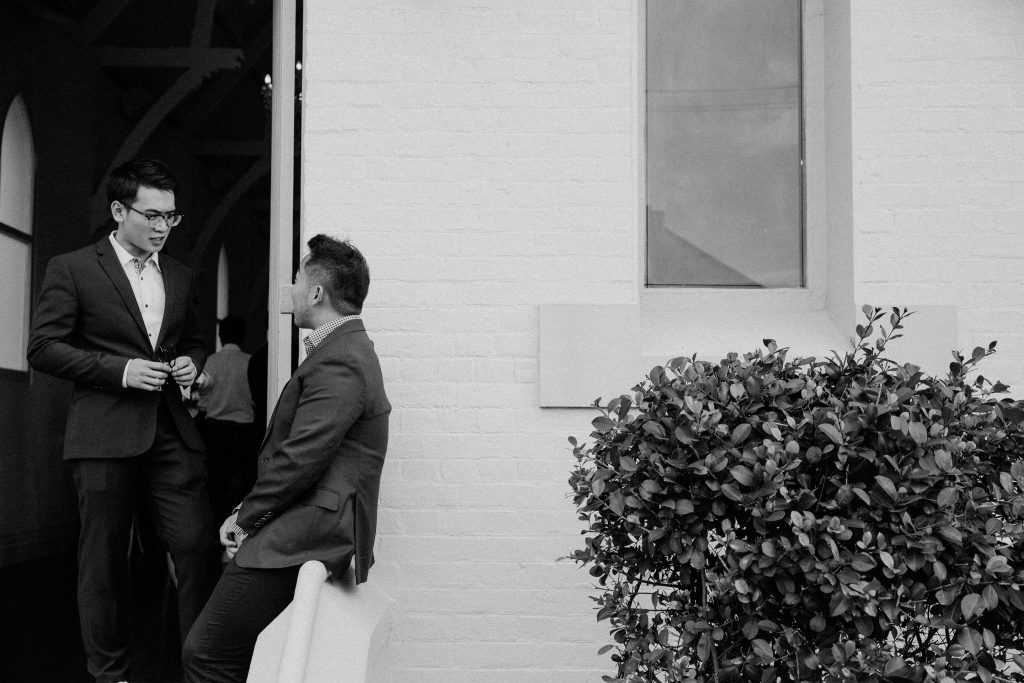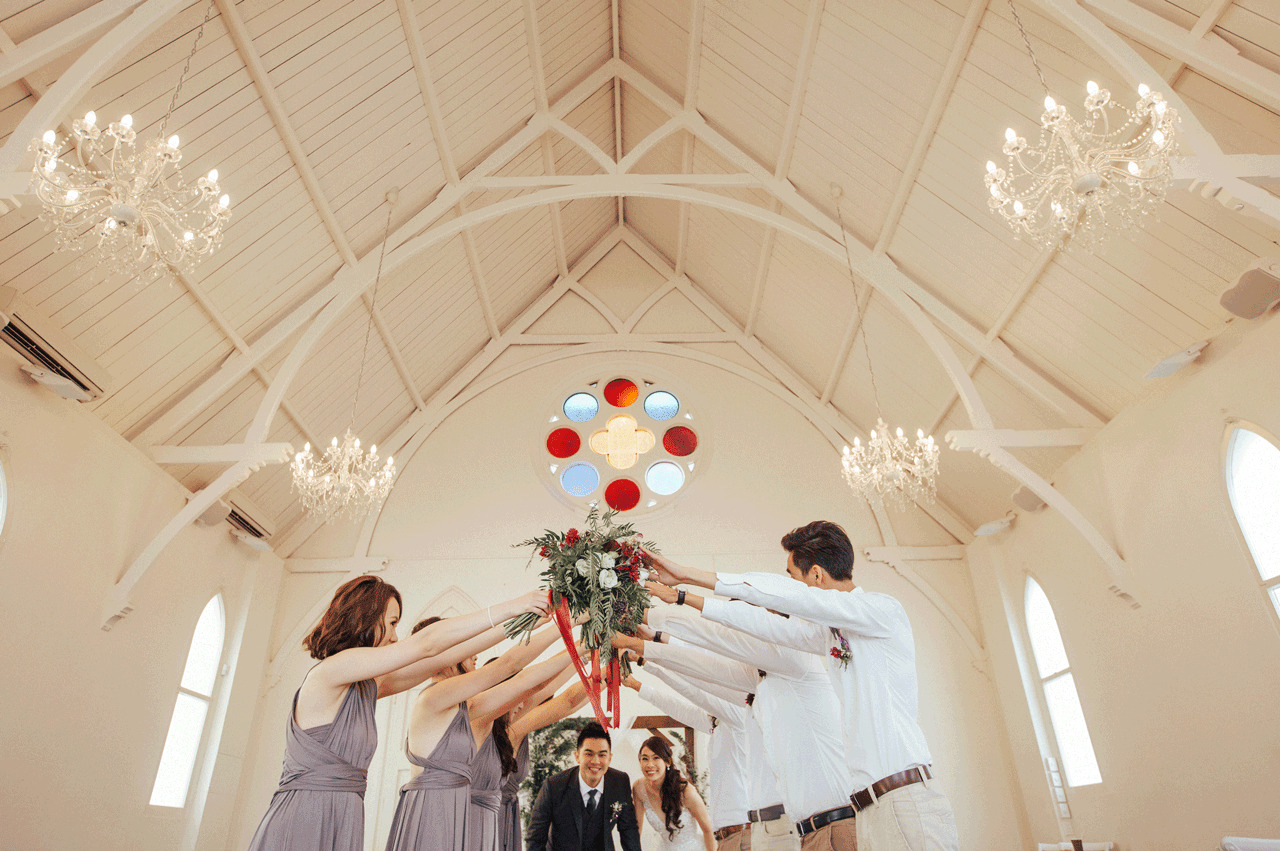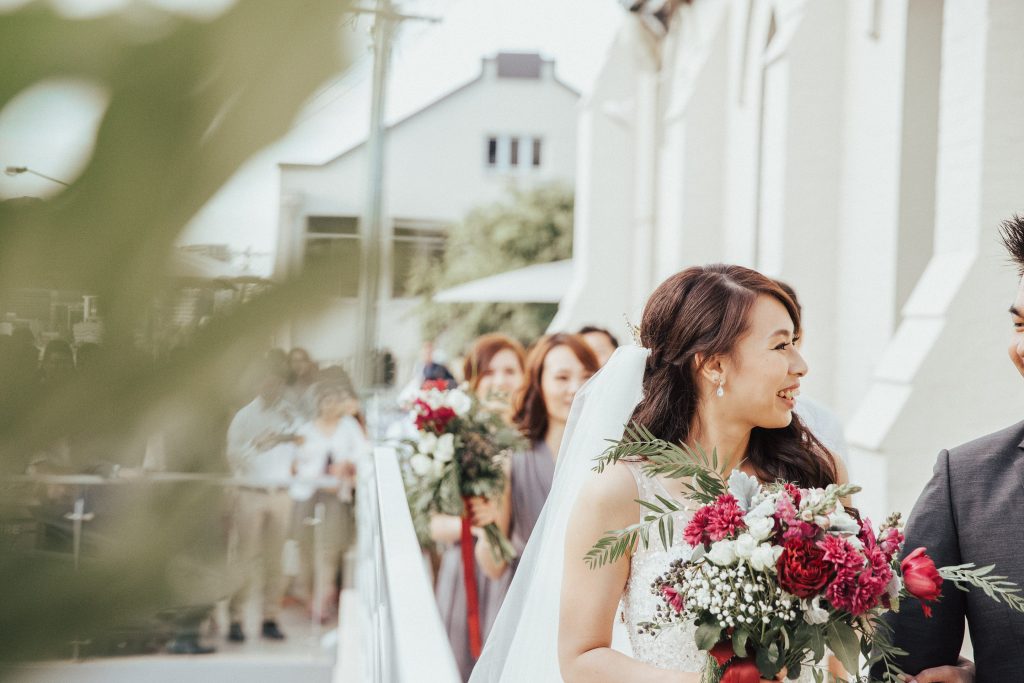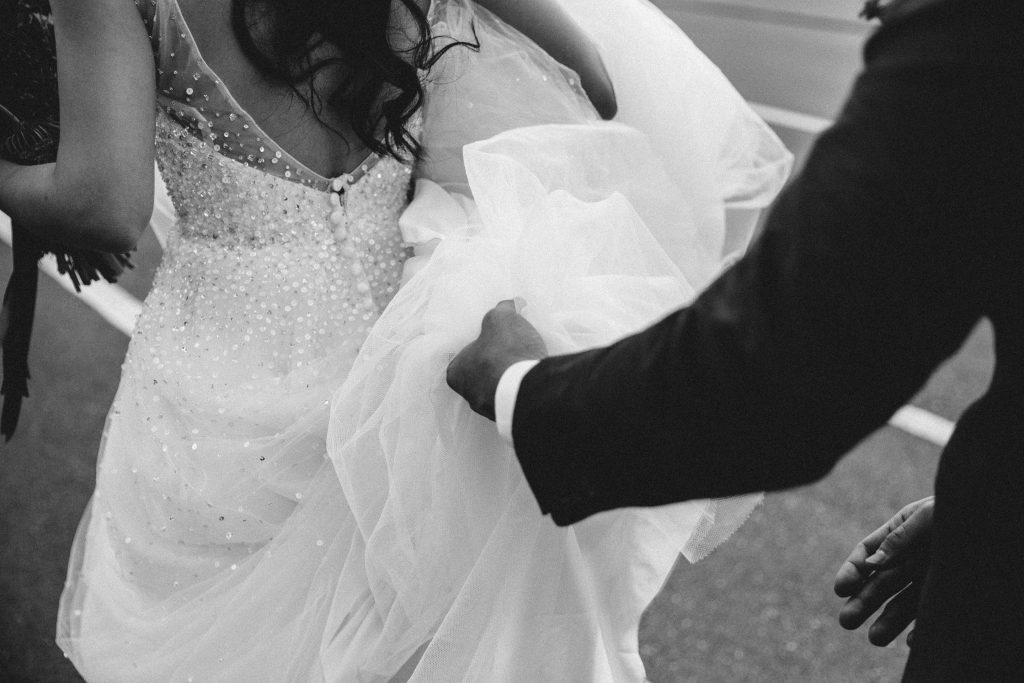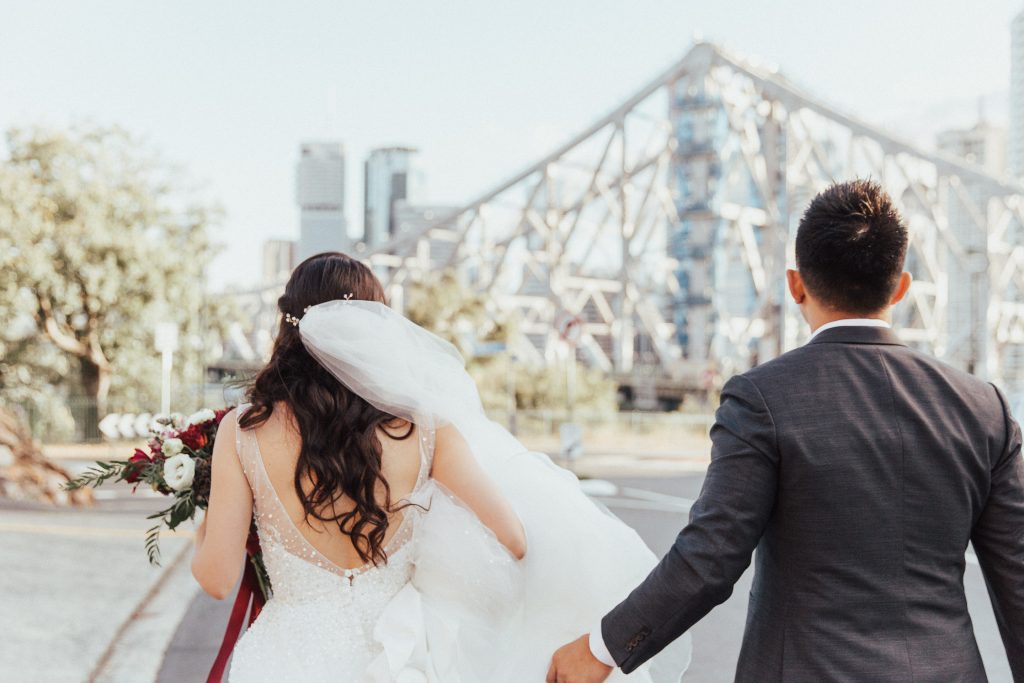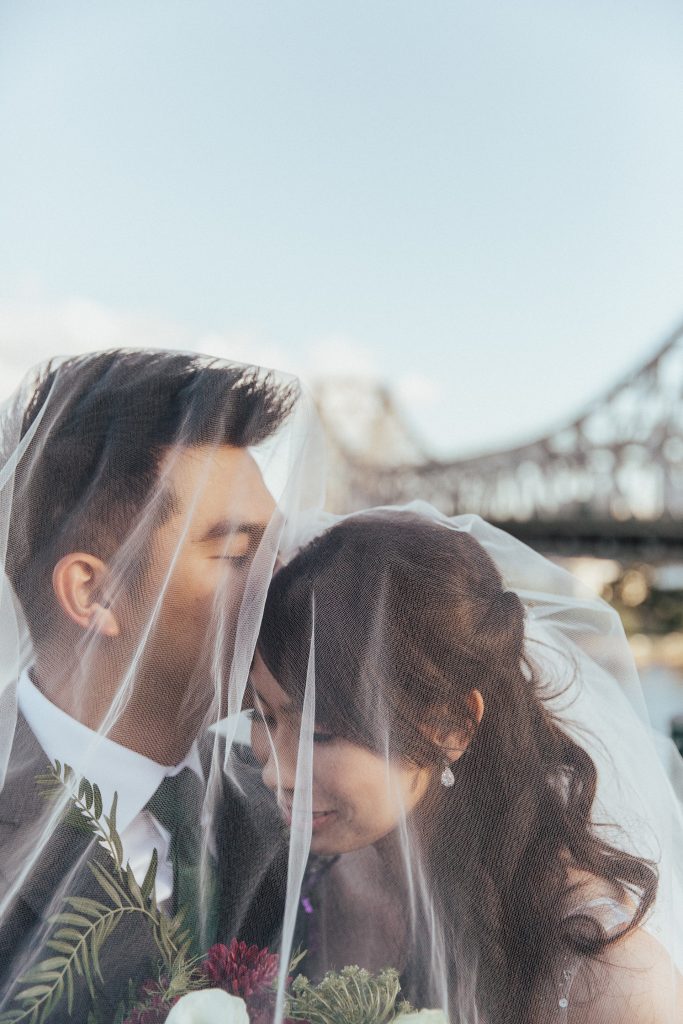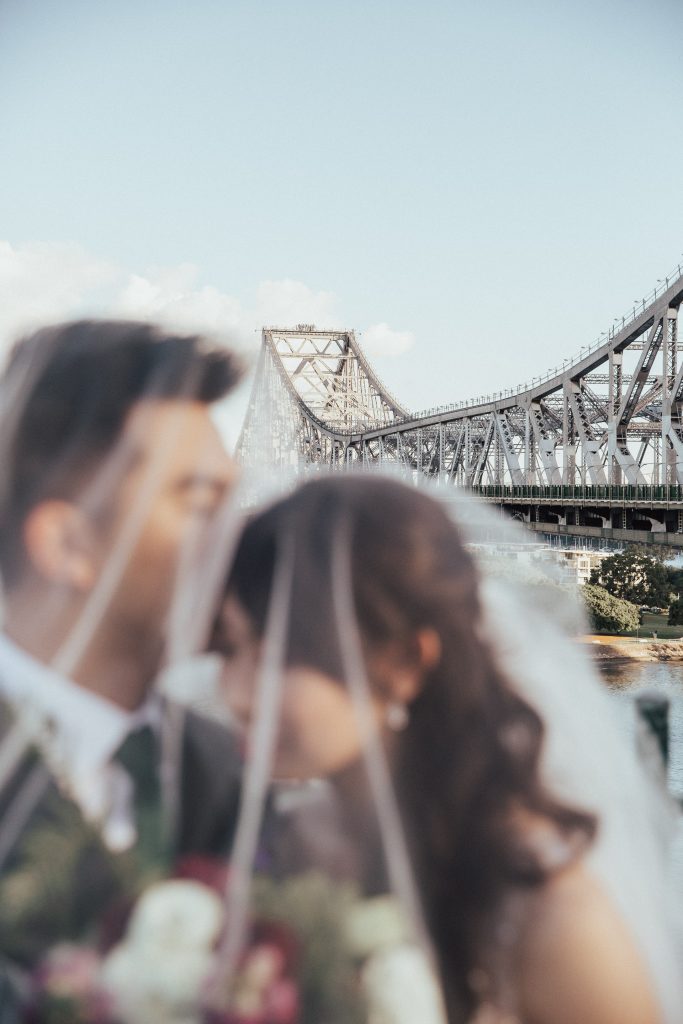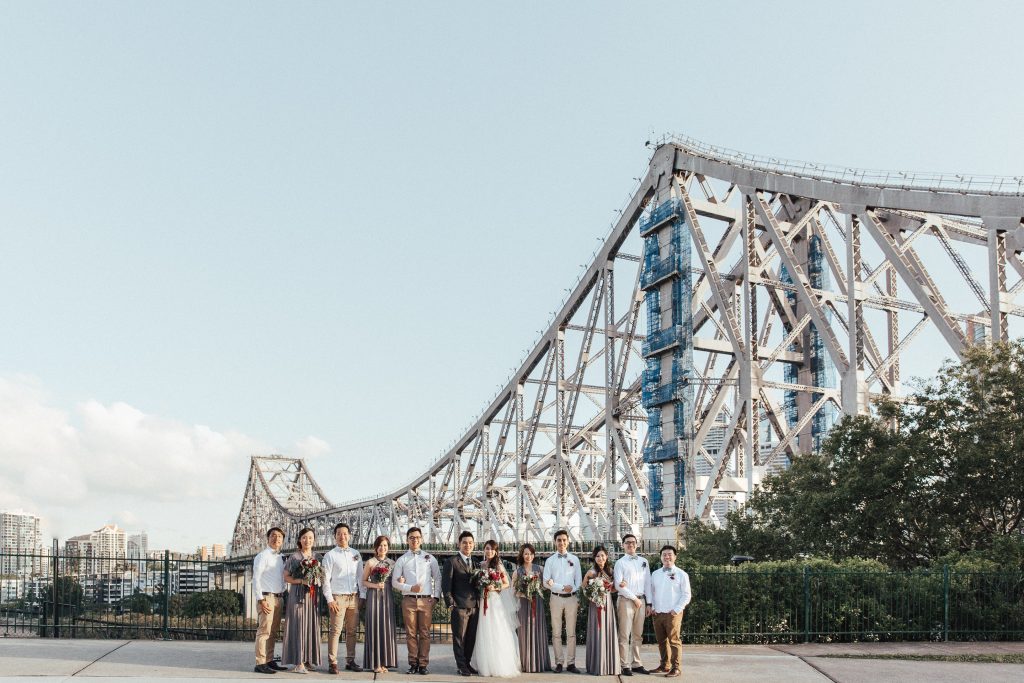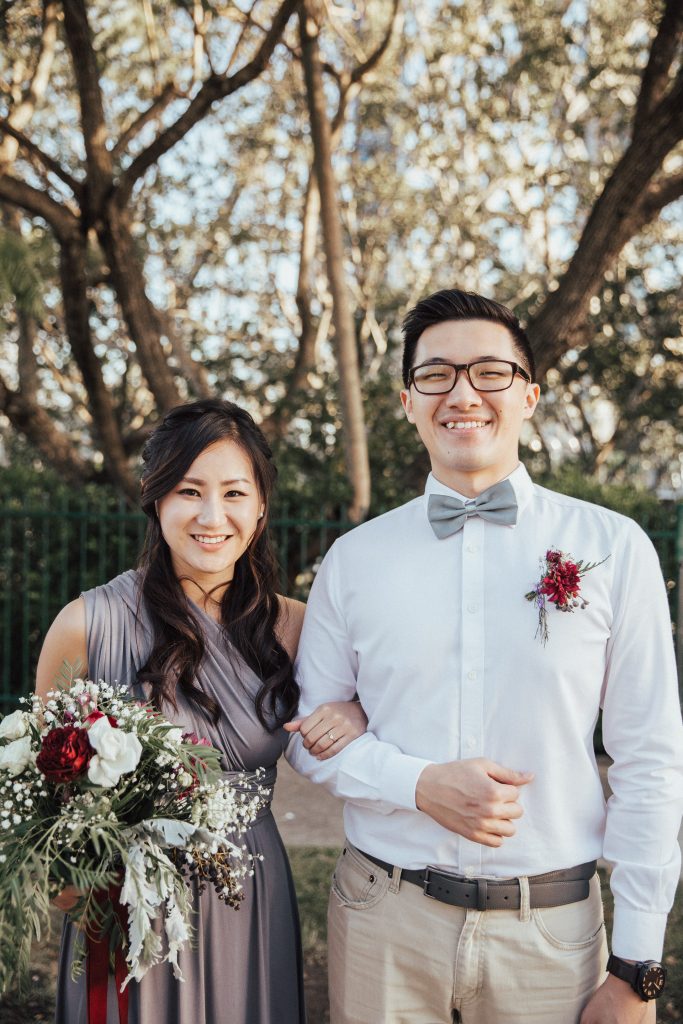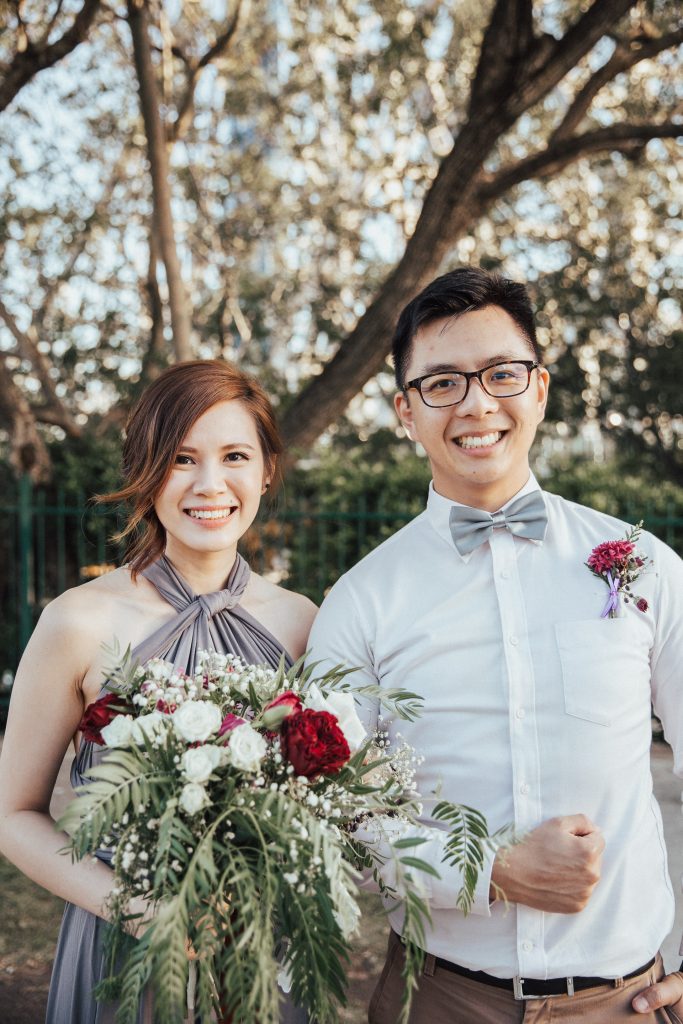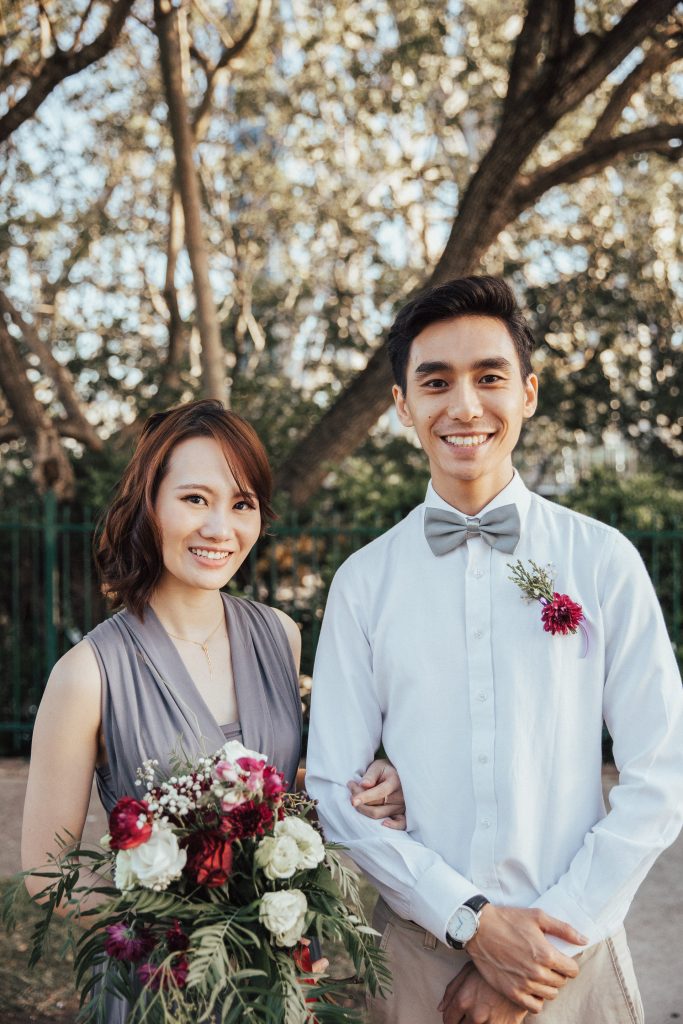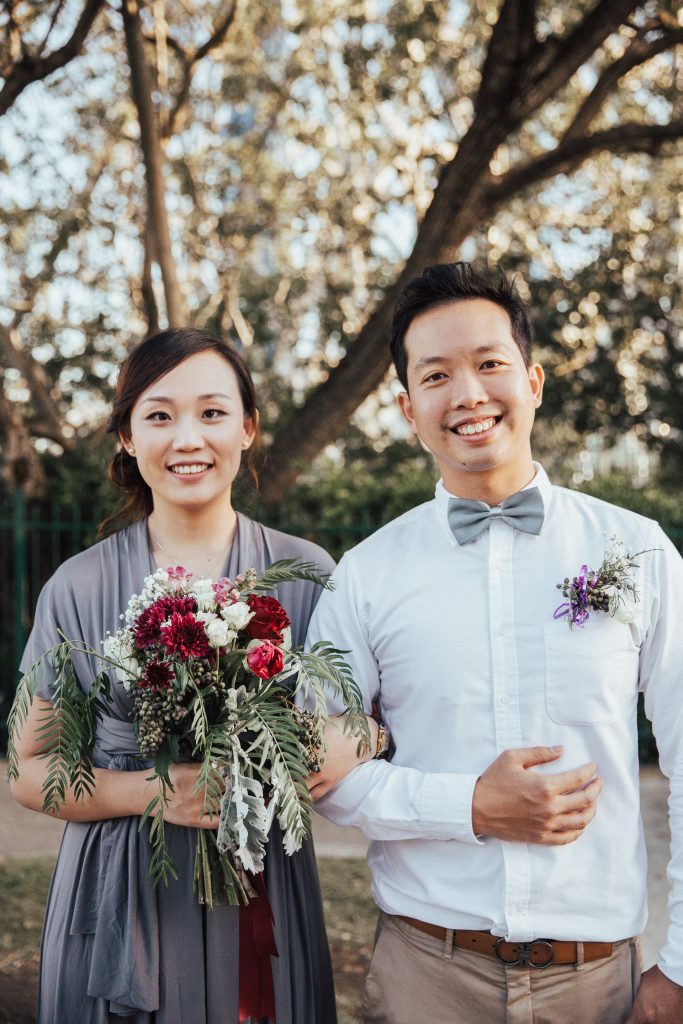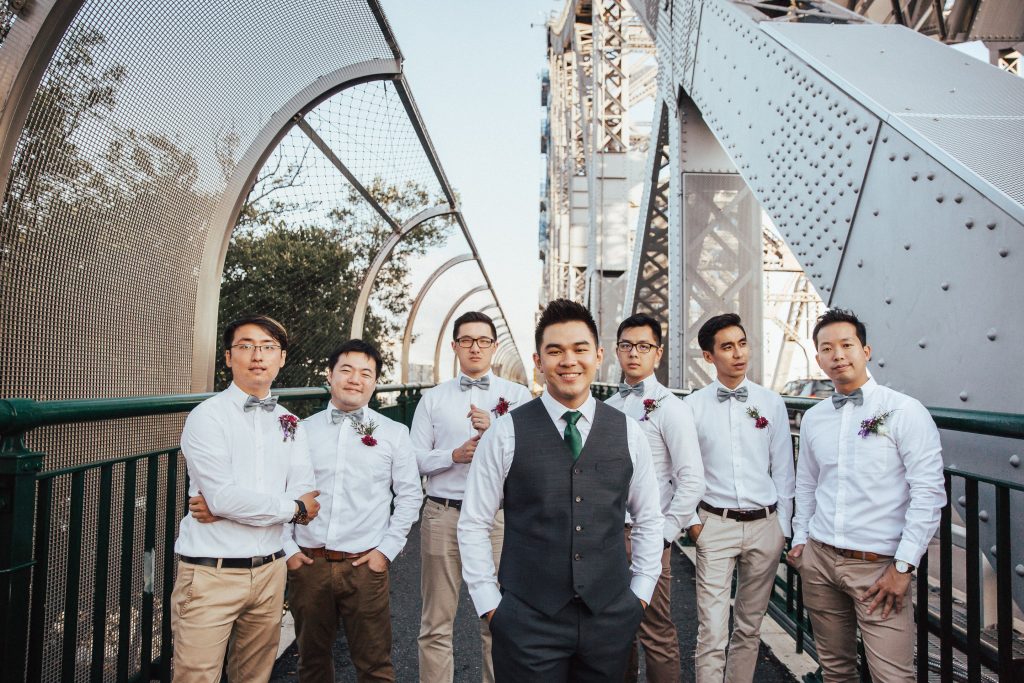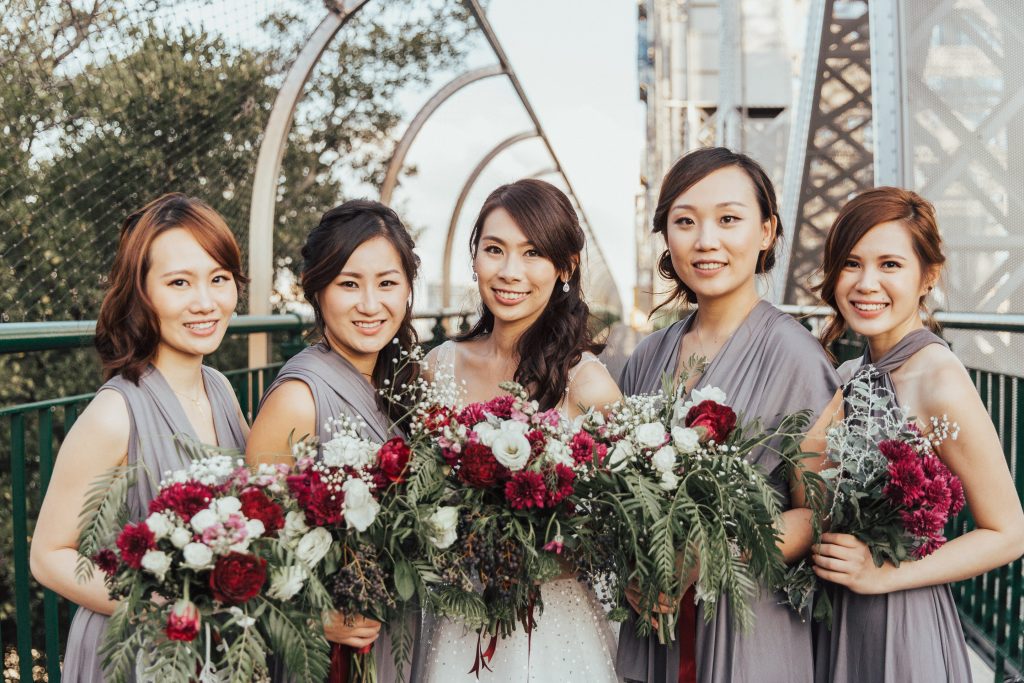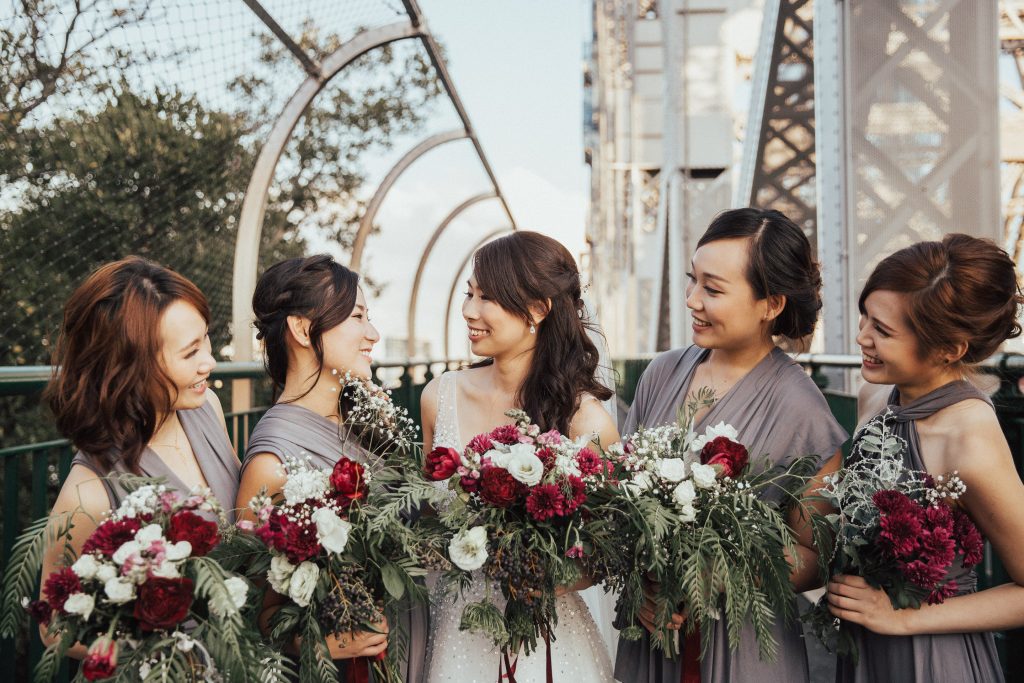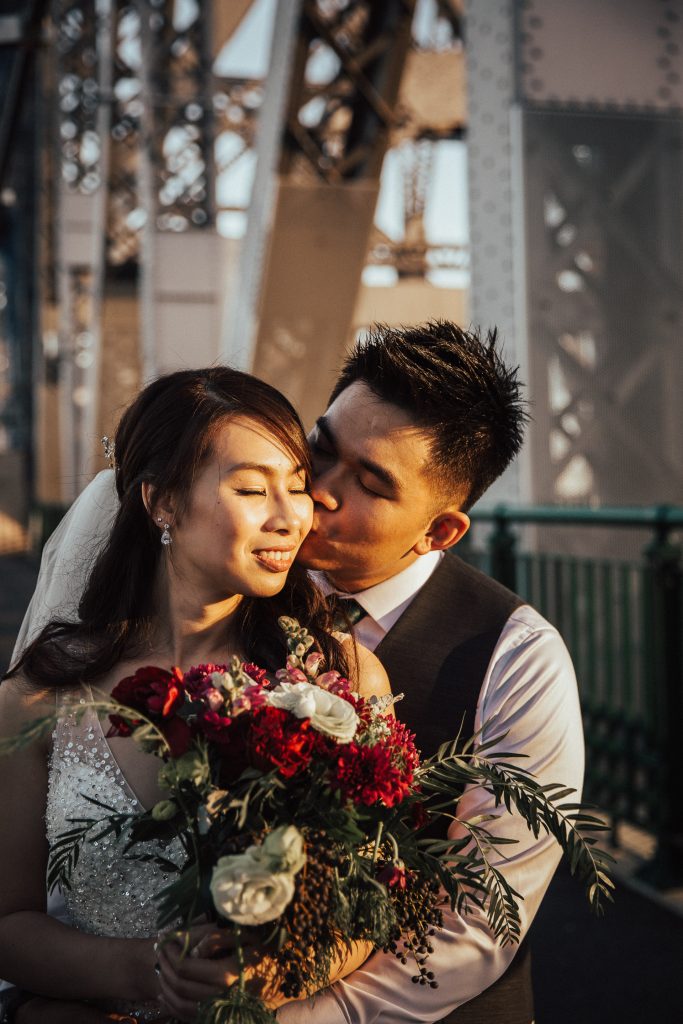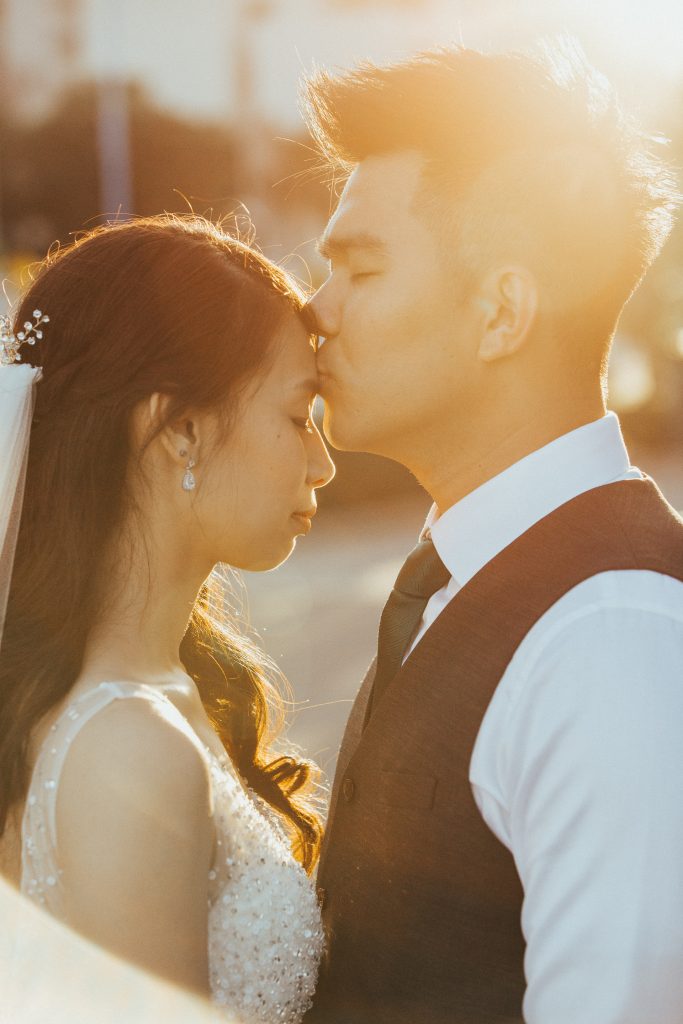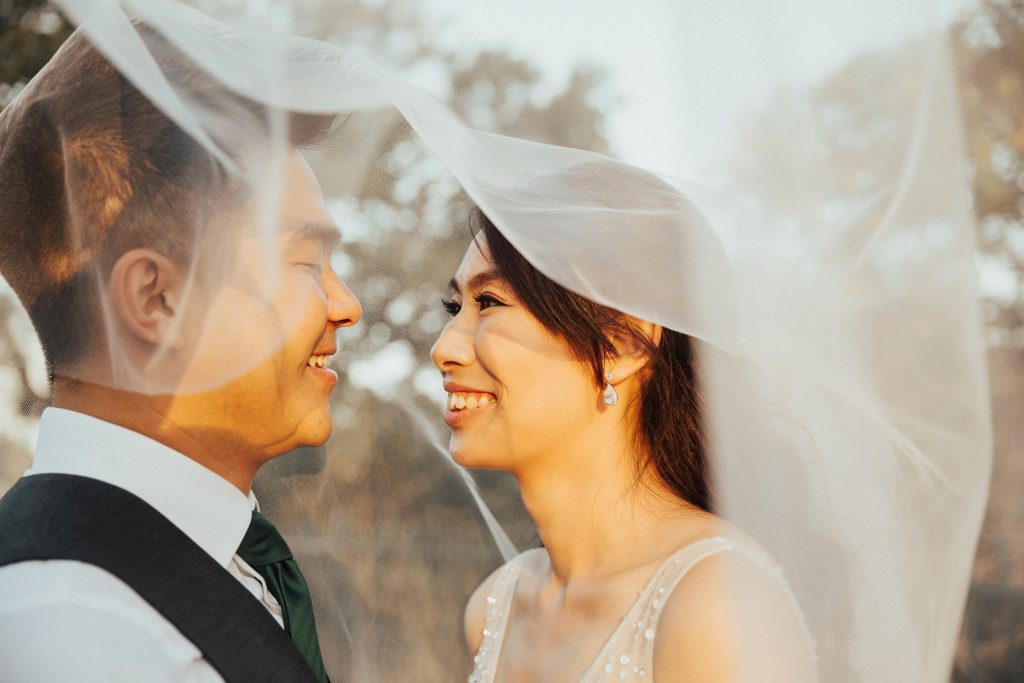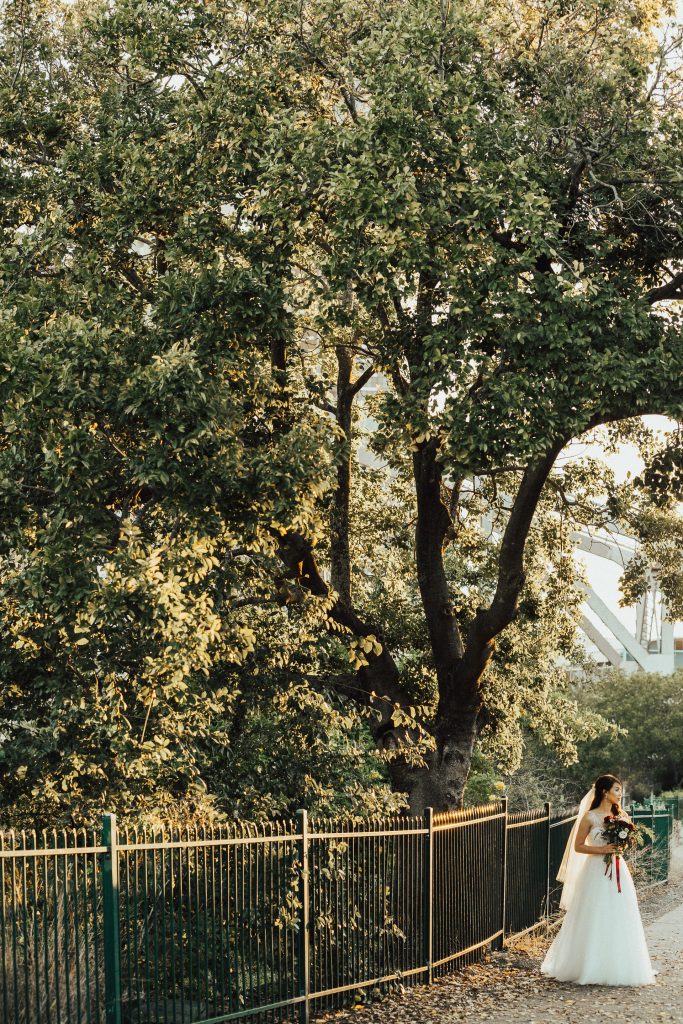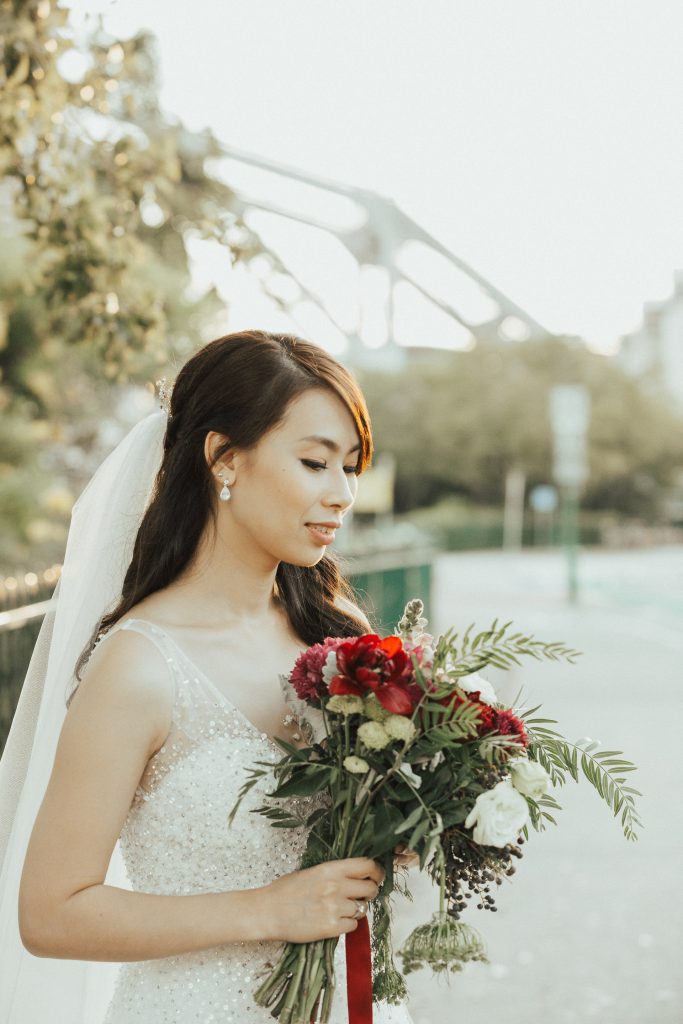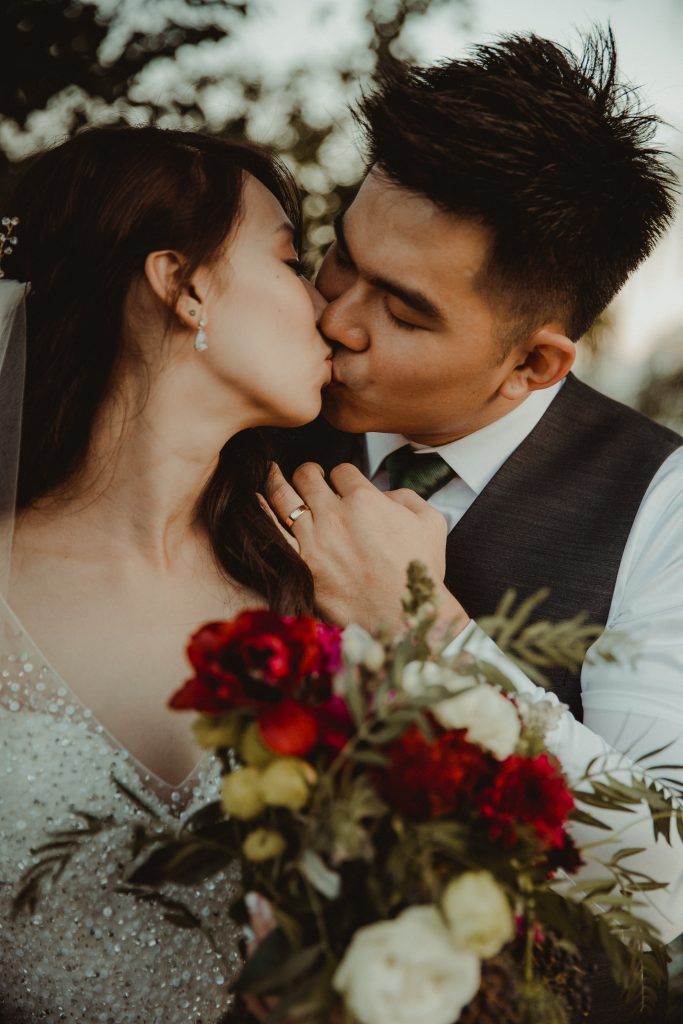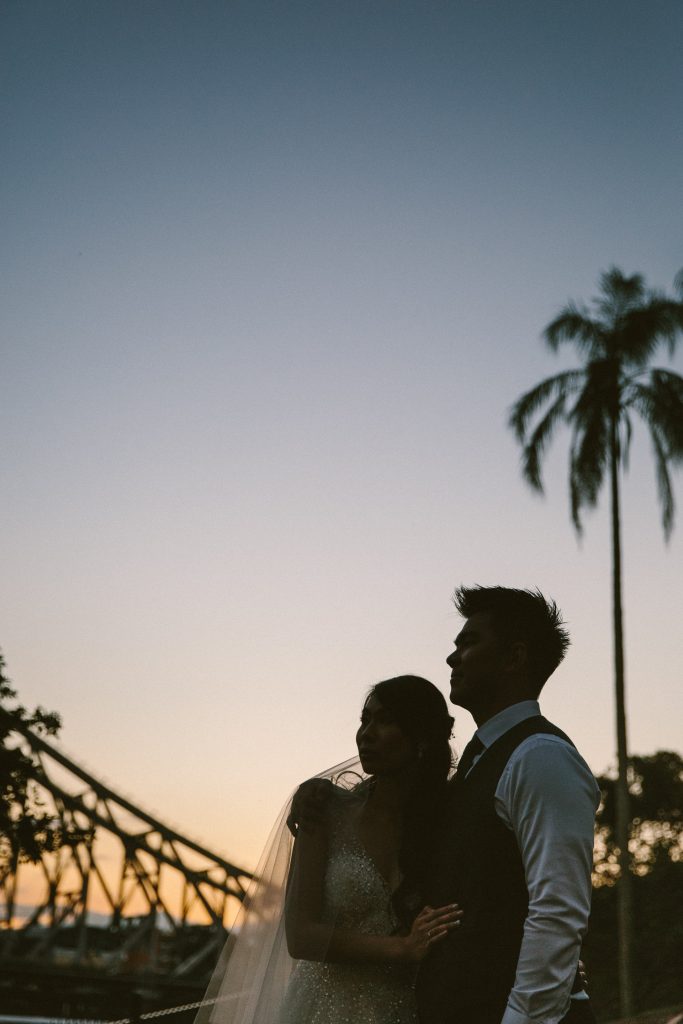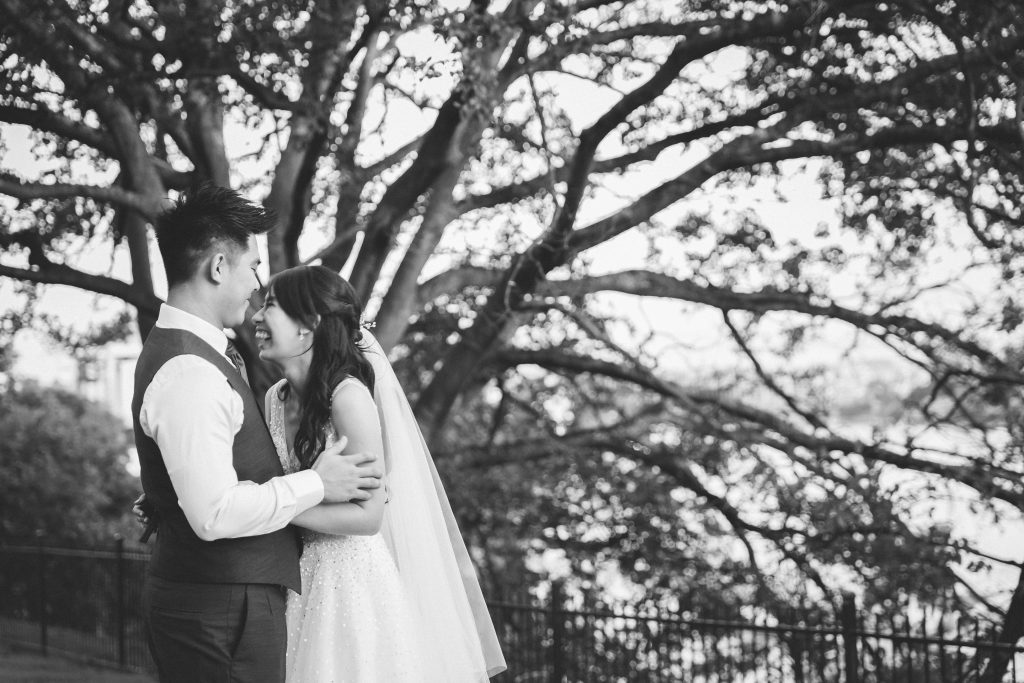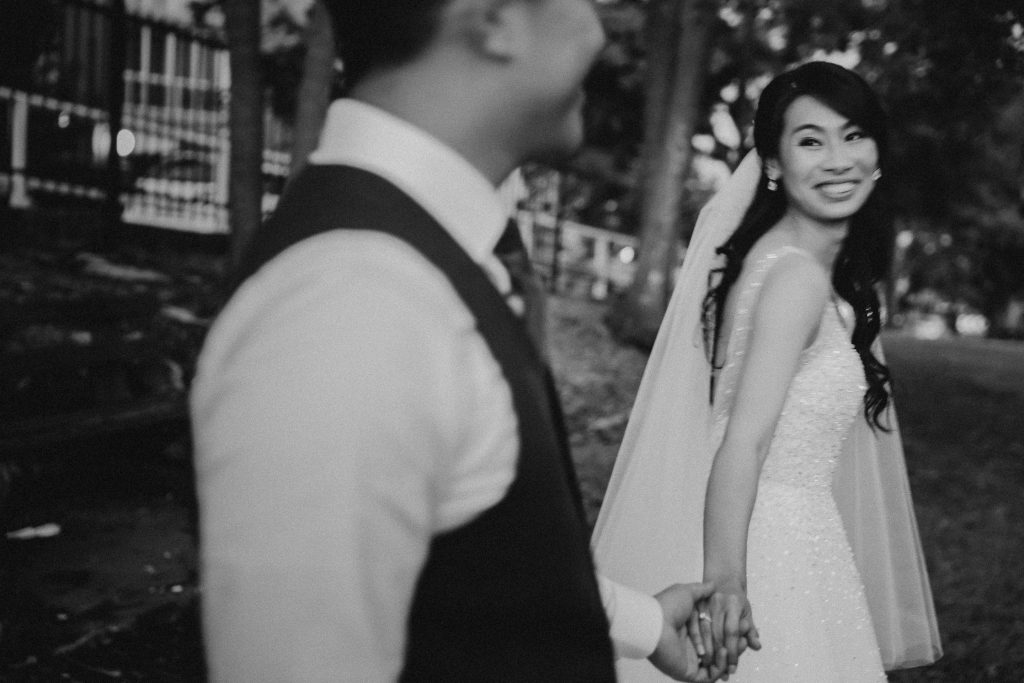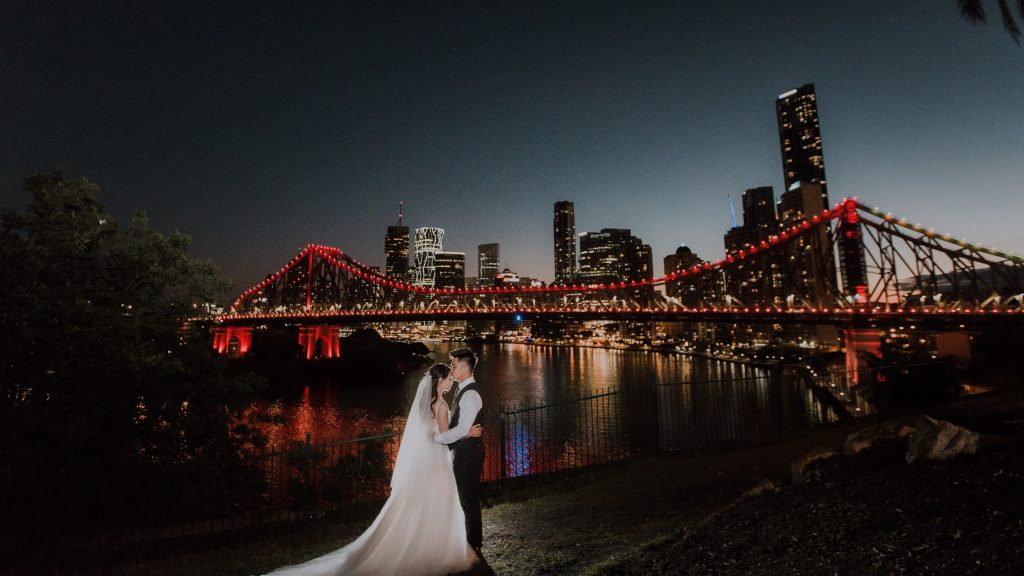 Ceremony Venue : High Church, Brisbane
Hair & Make Up: Particulart Hair & Makeup
Dress : Mori Lee from White Lily Couture
Cinematography : With One Mustard Seed
Celebrant : Ps Joshua Chee (Hope Church Brisbane)
Props & Design : the amazing Tonyong Preechavutinant
Band : Friends of Bride & Groom
Great to have Tim Nexus Photography shooting alongside.